View from the Wing shares a video posted by an Instagram user of an Emirates flight attendant pouring champagne from a glass back into a bottle. Apparently the passenger wasn't even trying to videotape her, but rather happened to notice it as he was taking a video of the A380 upper deck business class cabin.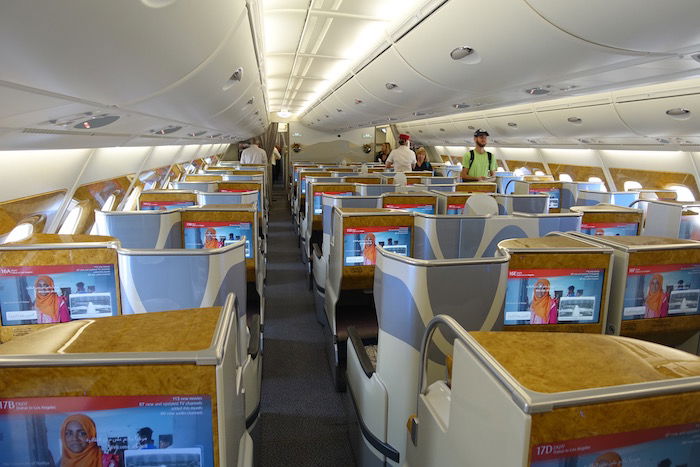 Here's the video:
https://www.instagram.com/p/BWa9gajH9Cc/?taken-by=kaumoff
Now I think I know what's going on here. It's very bad optics, but unlike what Gary says, I don't think she was pouring "used" champagne back in the bottle (well, I guess it depends how you define "used").
The tray she has in front of her is the standard pre-departure drink tray, which has rose and champagne. It looks to me like she did the pre-departure service and there were some leftovers. So rather than pouring the champagne down the drain, she instead decided not to let it go to waste.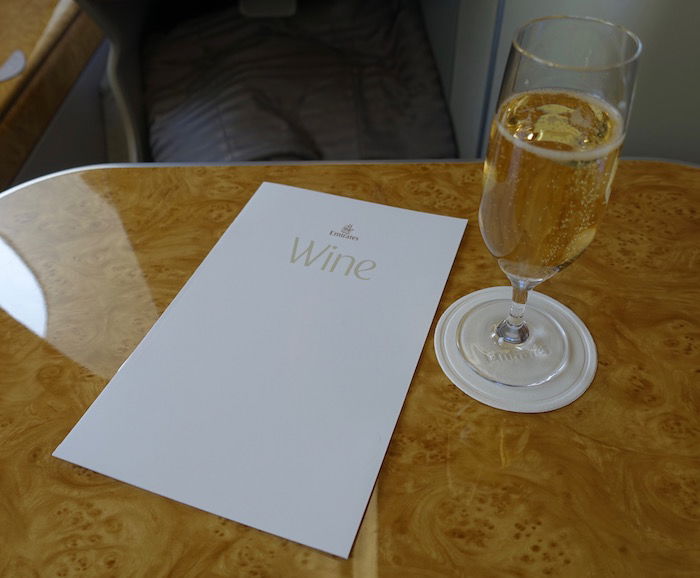 Of course this looks terrible to someone who sees this, because the assumption is that she's pouring leftover champagne that has been consumed by someone else. What she's doing certainly doesn't follow the company policy, so it seems to me like the flight attendant just took it upon herself to be less wasteful, which I can appreciate. That being said, it would have been smart to do this in the galley rather than in the bar, where passengers could see it.
Now, since this is champagne, the reused champagne will be less bubbly after takeoff, partly because it was in a glass, and partly because it was just in a bottle that was open for so long. However, whatever amount in the bottle hadn't been consumed before takeoff would have been used after takeoff anyway.
Still, any company should want an employee like this, who is making extra effort to not let things go to waste. It would have been much easier for her to just pour the champagne down the drain.
What do you guys think — is it wrong to pour champagne from a glass that hasn't been consumed back into a bottle in order to be less wasteful?
(Tip of the hat to BostonS)