In late January, President Trump instituted an executive order immediately banning nationals of Iran, Iraq, Sudan, Somalia, Syria, Yemen and Libya, from entering or transiting the United States. At the time this included tourists, students, guest workers, legal immigrants, refugees, and potentially even U.S. green card holders.
While this caused a lot of confusion and chaos, most airlines said that their bookings weren't impacted all that much by the ban. After all, there weren't that many people from those seven countries traveling to the U.S. Some airlines reported a very short term impact, but said that bookings had fully recovered by now.
Well, apparently that's not the case for Emirates, at least according to the airline's president, Tim Clark. Fortune reports Tim Clark as saying at ITB Berlin that bookings for travel to the U.S. fell by 35% overnight, and haven't recovered:
"The first U.S. travel order saw the booking velocity fall by 35% overnight. The effect it had was instantaneous," Tim Clark told journalists in Berlin on the sidelines of the ITB travel fair.

"When will it recapture the original booking curve is anyone's guess," he said. Clark said he hoped for an improvement in the summer following the usually quiet period during Ramadan.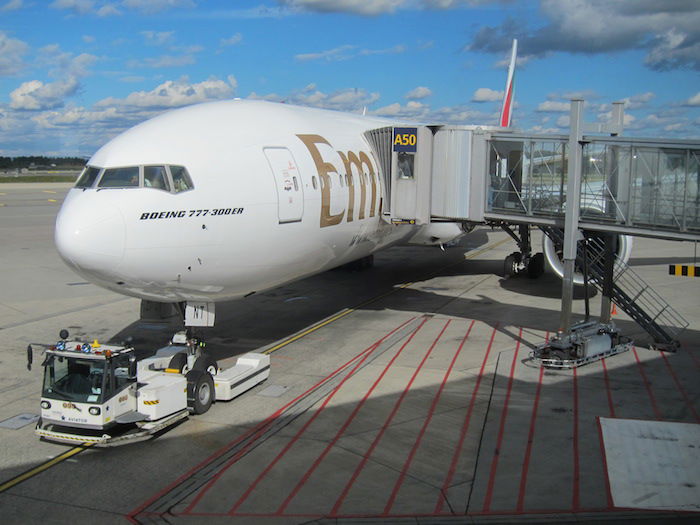 It's interesting to hear how great of an impact the temporary ban has apparently had, especially since other airlines haven't reported similar issues. Sure, this certainly impacted some travelers directly, though a vast majority of Emirates passengers traveling to the U.S. weren't coming from the above countries.
I suspect one element may be that people aren't visiting the U.S. as a way of protesting the policy, which is understandable as well. However, you'd think that would impact all airlines, including other carriers in the region.
Are you surprised to see Emirates' U.S. bookings impacted as much as they have been?