Well this isn't fun…
Emirates has one of my favorite first class products in the world, and that's not even taking into consideration their brand new first class product, which looks spectacular.
Up until last March, my favorite way to redeem for Emirates first class was to book through Alaska Mileage Plan. Unfortunately overnight they jacked up the rates by 67-100%. As far as I'm concerned Mileage Plan is no longer an attractive way to book first class awards on Emirates.
Nowadays the best way to redeem miles for Emirates is through the Japan Airlines Mileage Bank program, which is transfer partners with Starwood Preferred Guest. While that's one of the tougher points currencies to accrue, there are some incredible values to be had. They have a distance based award chart for travel on Emirates, as follows: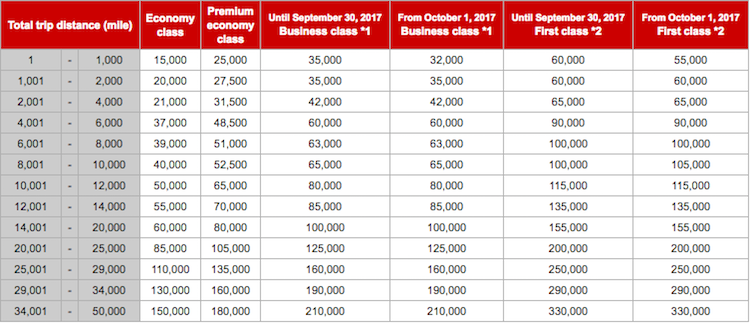 Just to give an example of how spectacular of a value that is, flying 14,001-20,000 miles in first class will cost you 155,000 miles. Within that mileage range you could fly from New York to Milan to Dubai to Bangkok to Dubai to New York in Emirates first class, with stopovers in each city.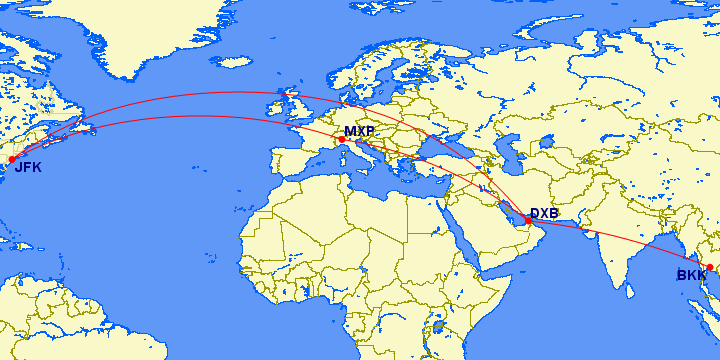 Historically Japan Airlines hasn't even added carrier imposed surcharges to award travel on Emirates, assuming the ticket originates in the US (they did add fuel surcharges out of some regions, like Australia). Unfortunately that has changed. As of November 22, 2017, Japan Airlines Mileage Bank is charging massive fuel surcharges for travel on Emirates.
The bottom of Japan Airlines' award chart lists the maximum fees for all regions. In the past it said the following for Emirates:
EMIRATES (EK): U.S. to U.A.E round-trip: maximum US$78.20
And now it says the following:
EMIRATES (EK): U.S.(JFK) to Dubai round-trip: maximum US$1,716.09 (as of November 22, 2017)
So in the past you'd pay under $100 roundtrip for Emirates first class, and now you're paying over $1,700 roundtrip. Awful!
You should be able to estimate the surcharges you'd pay for all Emirates award tickets booked through Japan Airlines using ITA Matrix. Just pretend you're making a revenue booking for the flights you want, and then on the results page the fees listed should reflect what you'll have to pay.
For example, here are the results for a roundtrip ticket from New York to Dubai in first class: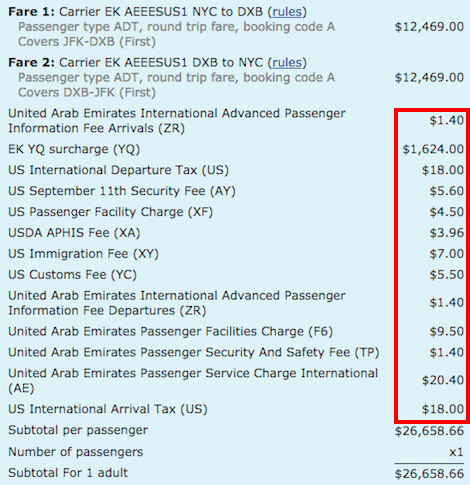 So you'd have to pay everything except the $24,938 base fare, so you're on the hook for an extra $1,624 in fees. The fees are identical in business class. Meanwhile in economy if you redeemed miles you'd pay everything except the $140 base fare, meaning you'd pay $510 more than before: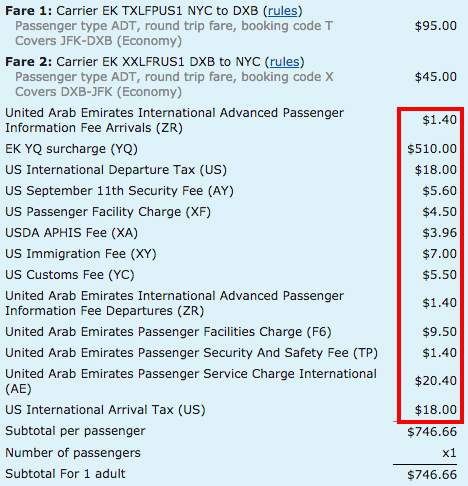 Those same fees should apply for all Emirates flights from the US to Dubai. If you want to fly Emirates from New York to Milan or Newark to Athens in first or business class you can expect to pay $1,040 more than you paid before: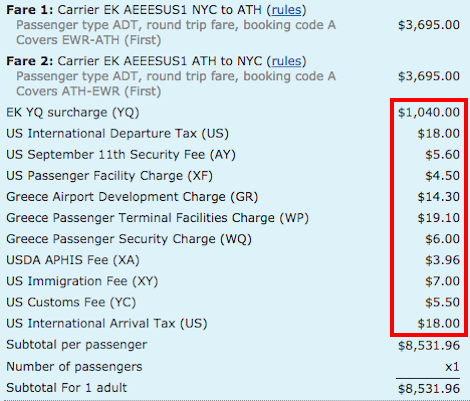 This is an awful development for what was one of the best mileage values out there. Ugh…
(Tip of the hat to Colin and Gaurav)