News is just breaking that an EgyptAir flight between Paris and Cairo, MS804, has disappeared from radar. Per a Tweet from EgyptAir:
An informed source at EGYPTAIR stated that Flight no MS804,which departed Paris at 23:09 (CEST),heading to Cairo has disappeared from radar.

— EGYPTAIR (@EGYPTAIR) May 19, 2016
The flight was scheduled to depart Paris at 10:45PM and land in Cairo at 3:05AM. It's now after 5AM in Cairo, and the plane hasn't landed. The flight was operated by an Airbus A320.
Per flightradar24, here's where the plane seems to lose radar contact, somewhere over the Mediterranean Sea: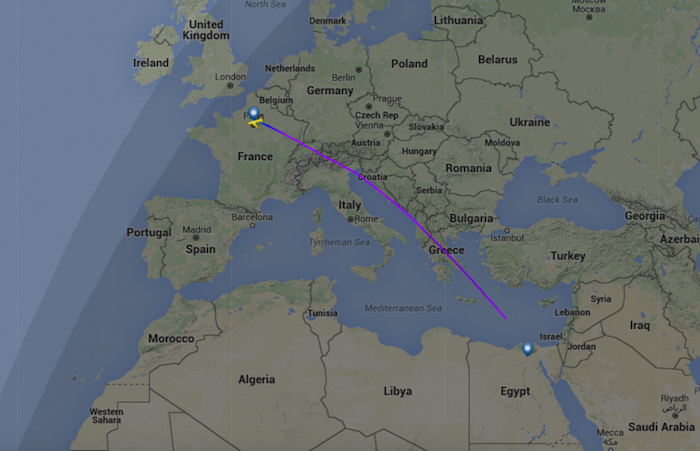 My thoughts are with those aboard, as well as their families and friends…