In mid-May, an EgyptAir Airbus A320 flying between Paris and Cairo disappeared from radar over the Mediterranean Sea, as it was slowly approaching Cairo. Per flightradar24, this is where radar contact was lost: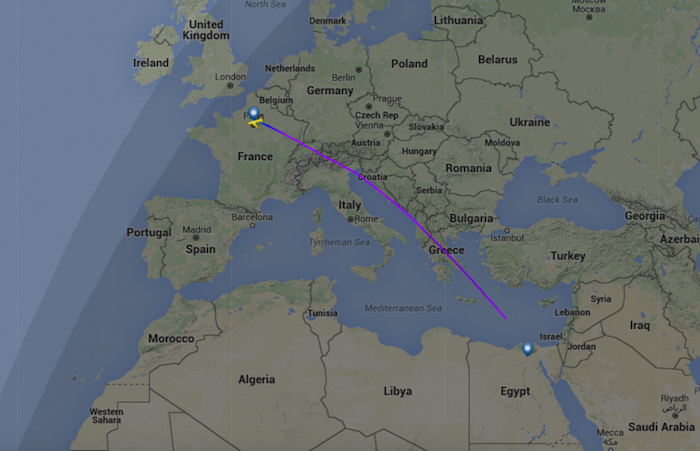 Given the complexity of air crash investigations, it usually takes quite a while before we find out what really happened.
It took several weeks for the EgyptAir flight data recorder to be recovered, and a couple more weeks for the cockpit voice recorder to be accessed.
While investigators explore all possibilities, typically they lean a certain way based on clues.
In the case of EgyptAir 804, there was no distress call at all from the pilots, but rather the flight simply disappeared from radar. Generally this would suggest that something sudden happened (explosion, intentional act, etc.), given that the pilots weren't communicating with ATC.
Of course there are exceptions, since the protocol for pilots is to "aviate, navigate, and communicate," in that order. In other words, first they want to keep the plane in the air, then they want to fly it in the direction they need to go to land safely, and then they communicate. So it could just be that they didn't have time to communicate.
A couple of weeks ago we learned that the flight data recorder suggested that there was a fire aboard, which would suggest that the crash wasn't quite as "instant" as many otherwise thought.
Now the details of the cockpit voice recorder are surfacing, and they're confirming what was found on the flight data recorder. Per the BBC:
Pilots of the EgyptAir jet that crashed in the Mediterranean Sea in May battled to extinguish a fire, the cockpit voice recorder reportedly shows.

The data, revealed by sources close to the investigation but not yet made public, backs up evidence from the flight recorder of smoke in the cabin.

Recovered wreckage also showed signs of high temperature damage and soot on the jet's front section.

Both of the so-called "black box" recorders reinforce the automated electronic messages sent out by the plane that had shown smoke detectors going off in a toilet and in the avionics area below the cockpit, minutes before the plane disappeared.
We'll see what comes of this, but it certainly paints a different picture than what many had first expected. Of course this still could be anything. Regardless, I found the update to be interesting.