Reader Casey asked the following question in the Ask Lucky forum:
My question is – when I use the points to book a r/t flight on AA via the Citi website, does my AA status in anyway come into play? As an example, I am currently Platinum with AA and I was wondering if once I book my reward ticket on-line using Thank You points, can I then perhaps call American for better seat choice and more importantly, request an upgrade on the flights using 500 mile upgrade electronic certificates – as I would do when booking a normal flight on the AA website. I hope my question makes sense. Basically, if I book an economy ticket using my Thank You points, am I eligible for an upgrade based on my Platinum status with AA.
Citi ThankYou points are the currency accrued with the Citi Prestige® Card and Citi Premier℠ Card, which are two of my favorite credit cards. In a vast majority of instances I'd say the best use of a transferrable points currency is to transfer those points to an airline transfer partner.
For example, American Express Membership Rewards points can be transferred to Air Canada Aeroplan, Chase Ultimate Rewards points can be transferred to Korean Air SkyPass, and Citi ThankYou points can be transferred to Singapore Airlines KrisFlyer.
The exception is Citi ThankYou, where it can also make sense to redeem the points towards the cost of a paid ticket. Points earned through the Citi Prestige Card and Citi Premier℠ Card can be redeemed for 1.25 cents each towards the cost of a revenue ticket.
The good news is that you can actually combine Citi ThankYou points, so you can transfer points earned on the Premier to the Prestige, so you can maximize their value and redeem them for 1.25 cents each.
I've written a tutorial in the past about how to redeem Citi ThankYou points for travel on American, and it's a pretty straightforward process. The booking has to be made through Citi's website, though prices should match what American charges directly.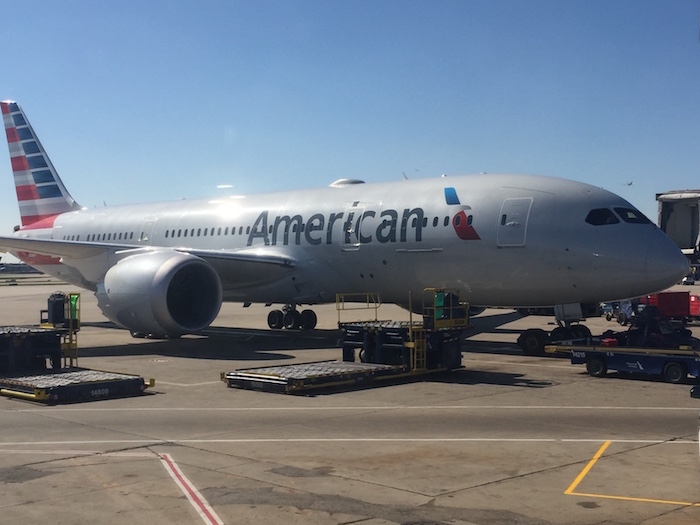 This brings us to Casey's question. Tickets booked through Citi's website using ThankYou points are treated the same as any other tickets. These aren't award tickets — they're eligible for mileage accrual, upgrades, status benefits, etc.
So, how do you actually go about getting your AAdvantage number on a reservation booked with Citi ThankYou points?
Let's use the example of the below flight between Tampa and Miami, which is bookable for just 2,443 points.
Once you select the flight and get to the booking page, you'll see the field where you can specify who the passenger is (ThankYou points can be redeemed for other peoples' travel — it doesn't have to be for the cardmember).
Below the fields for basic passenger information you'll see the option to enter your frequent flyer number (in this case the AAdvantage number).
If you enter the number correctly, you'll actually see that the reservation (almost) immediately displays when you log into your AAdvantage account, since your frequent flyer number is linked to the reservation.
You'll be able to select the premium seats your status entitles you to.
And if you're eligible for an upgrade, it should already automatically show as having been requested.
So not only are you entitled to status benefits, mileage accrual, etc., but the process of requesting these perks is super easy. Just add your AAdvantage number when you book with Citi, and the information should correspondingly display on American's website as well.
Bottom line
I value Citi ThankYou points at ~1.6 cents each. There are several good uses of ThankYou points, including mileage transfers to Singapore Airlines KrisFlyer and Air France FlyingBlue. But I'd say being able to redeem these points for 1.25 cents each towards the cost of a ticket is fantastic as well.
We've been seeing some fantastic fares on American this year. For example, I recently booked a ~$570 ticket from Los Angeles to Beijing on American, which cost ~35,500 ThankYou points. For that ticket I'll earn ~33,000 AAdvantage miles. Not bad!
Has anyone else been redeeming Citi ThankYou points for travel on American?