Delta SkyMiles is no stranger to making program changes without notice. On the redemption side they don't publish an award chart, and on the earnings side we've frequently seen them make changes with limited or no notice.
One of the things that makes SkyMiles as a program unique is the huge variance in terms of the mileage earning across their SkyTeam partner airlines (though they did a bit to equalize that late last year). With American AAdvantage, for example, you can earn a significant number of miles on virtually any oneworld airline. Meanwhile Delta SkyMiles issues lots of miles for travel on their joint venture partners, and significantly fewer miles for travel on their non-preferred SkyTeam partners. For example, last year I flew Xiamen Airlines business class and didn't even earn 100% elite qualifying miles.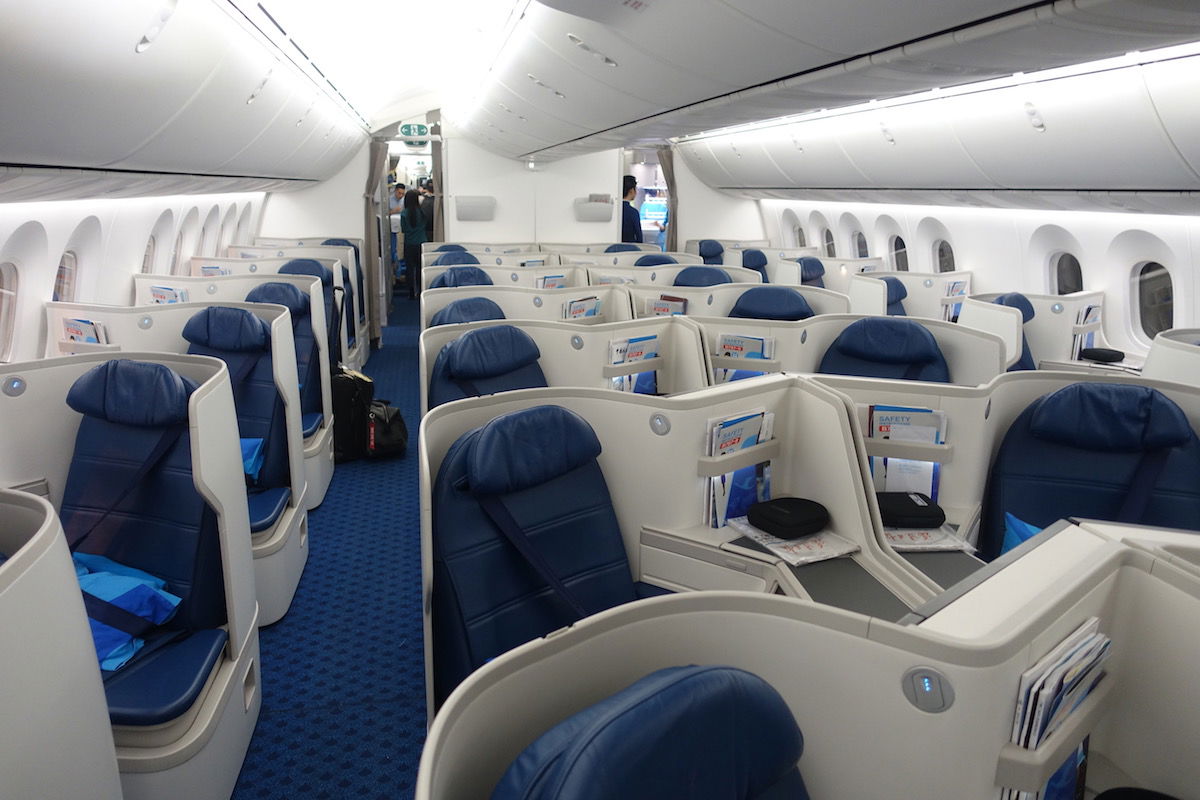 Xiamen Air 787-9 business class
However, for travel on Aeromexico, Air France, KLM, etc., you can earn tons of miles, which brings us to the change that's being made. While this change is fairly minor, I think it's still worth pointing out. As of April 1, 2018, Delta SkyMiles is reducing the number of Medallion Qualifying Miles (MQMs) you earn for discounted business class tickets on Aeromexico. Under the current chart you earn 200% MQMs: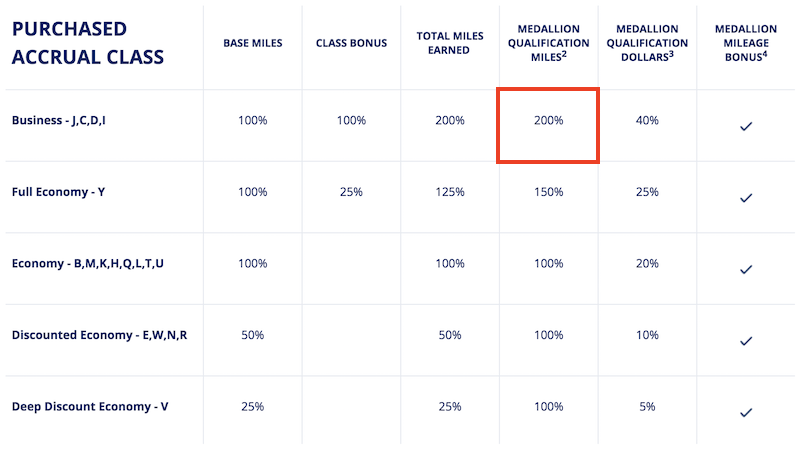 Under the new chart you'll earn only 150% MQMs: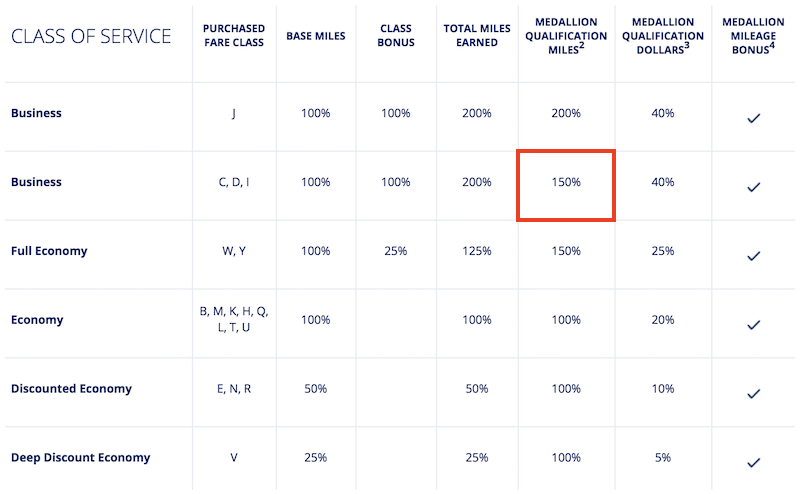 On the plus side, you'll continue to earn 200% redeemable miles, Medallion Qualifying Dollars (MQDs) for 40% of the distance flown, and Medallion mileage bonuses. This isn't a huge deal, and frankly I still find the ability to earn MQDs for 40% of the distance flown to be pretty generous.
I've written about several lucrative Aeromexico business class fares lately, which have been a great way to earn Delta MQMs and MQDs. This change makes travel on Aeromexico slightly less lucrative. I'm just surprised they didn't cut the MQD earning from 40%.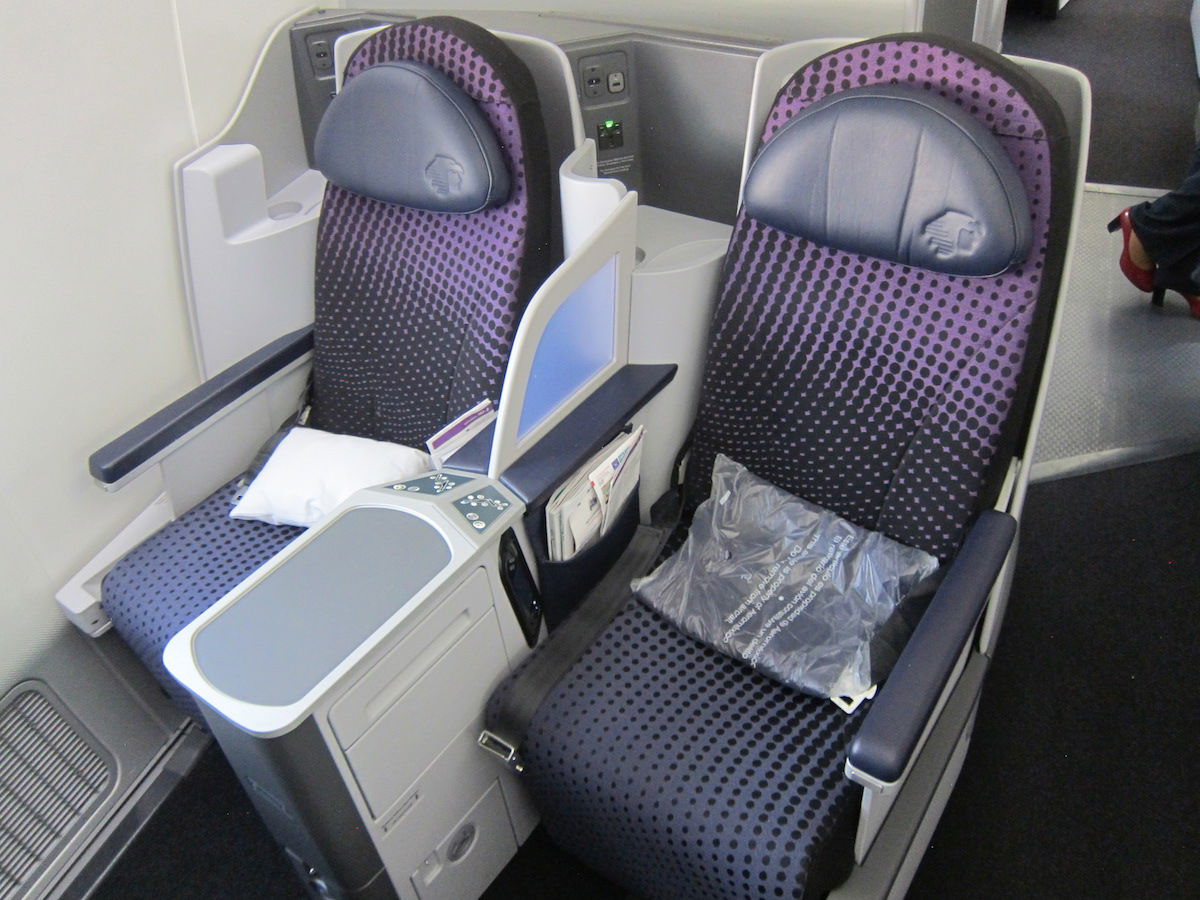 Aeromexico 787-8 business class
Probably what annoys me most here is that there's no footnote on the chart saying that you can still earn the original number of MQMs if you booked before this change was announced, as they've done in the past. This will be an unpleasant surprise for those who booked tickets on Aeromexico and are now finding that they'll earn fewer miles than they thought.
Update: Delta has now added the following to the page, which is good news:
"In cases where these changes result in a loss of MQMs for tickets booked prior to 3/27/18 and flown on or after 4/1/18, customers may request mileage credit through the Mileage Request Form after all travel on a given ticket is completed."
(Tip of the hat to @laptoptravel)