Dublin Airport has a US pre-clearance facility, where for select flights you clear US immigration before getting on the plane in Ireland.
As you'd expect, this means you have to leave the lounge a bit earlier than usual, as you need to leave plenty of time to clear immigration, as the queues can sometimes be quite long (at least if you don't have Global Entry). Fortunately it looks like the wait at Dublin Airport will soon be more pleasant.
A US pre-clearance lounge is opening for premium passengers at Dublin Airport as of July 18, 2016. It's worth noting that the lounge is being run as a contract lounge, and isn't operated by Aer Lingus, so I assume premium passengers on other airlines would potentially have access as well.
Our new US Preclearance Lounge, 51st&Green, opens on July 18. You can find out more at https://t.co/ZW7kf3995m pic.twitter.com/RyugPSH97s

— Dublin Airport (@DublinAirport) July 14, 2016
The lounge will be called 51st&Green, and is described as follows:
51st&Green is an exciting new lounge experience inspired by the intersection of Ireland and America, located after US Preclearance and beside the US departure gates.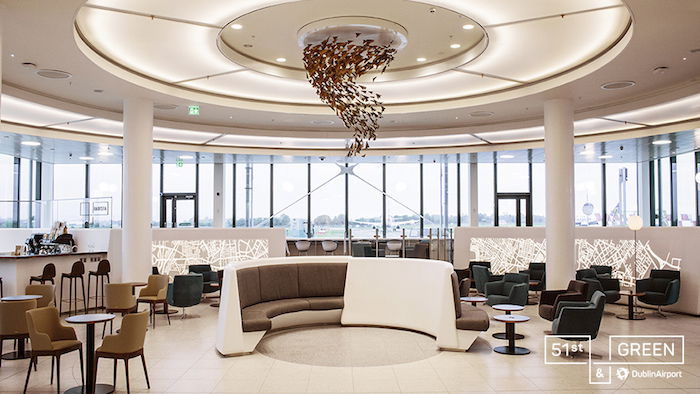 51st&Green Lounge Dublin Airport
This is a very nice addition, and the lounge actually looks quite pleasant. Now you'll be able to spend any extra time you have before boarding in a lounge, rather than waiting in the gate area.
There's also a US pre-clearance facility in Abu Dhabi, and Etihad has a pre-clearance lounge there. However, the lounge is a bit on the small side, so it's not a place I'd choose to spend time unless I had to. This lounge, on the other hand, actually looks nice.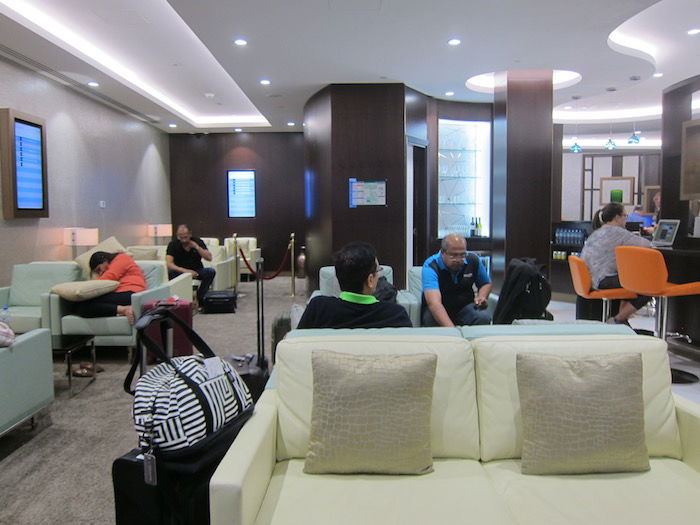 Etihad US Pre-Clearance Lounge Abu Dhabi Airport
This is yet another nice addition to the Aer Lingus business class experience. Aer Lingus already has a new business class product, and added pre-flight dining at their US lounges, an arrivals lounge in Dublin, and now there's also a pre-clearance lounge in Dublin.
While I've heard the pre-clearance facility in Dublin is operating pretty smoothly nowadays, this is still a very nice addition.
Does anyone have plans to travel from Dublin on a US-bound flight anytime soon?