Doha's Hamad International Airport opened in 2014. The airport had an initial capacity of 29 million passengers per year, though we've known that over time the plan was to increase capacity at the airport.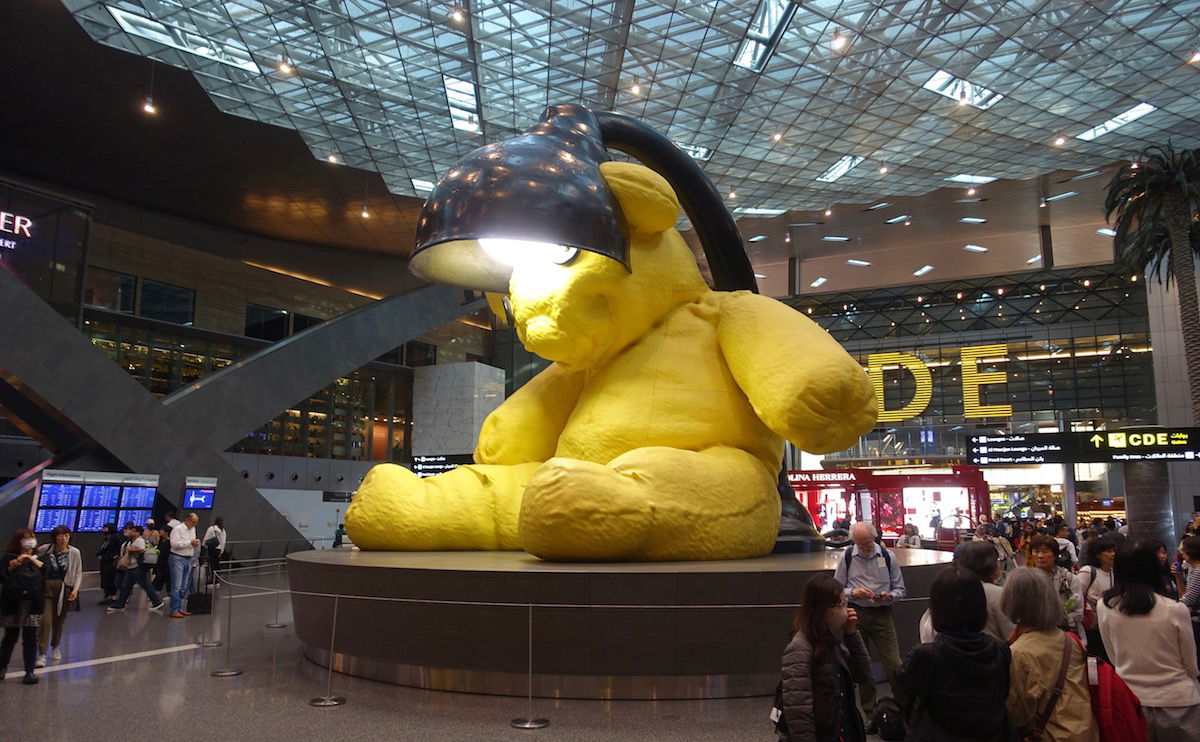 The famous Hamad Airport teddy bear
There has been some debate regarding to what extent they'll increase capacity, especially in light of decreased demand due to the Gulf blockade with Saudi Arabia and the UAE, which were among their biggest markets.
Doha Hamad International Airport Expansion Plans
Today Hamad International Airport has reveled the details of their next stage of expansion. The expansion is set to be complete in 2022, and we should expect:
A 10,000 square meter (~107,000 square foot) indoor tropical garden with a 268 square meter (~2,900 square foot) water feature
11,720 square meters (~126,000 square feet) of additional retail and food & beverage outlets
A new 9,000 square meter (~97,000 square foot) Al Mourjan Lounge
This will increase capacity at the airport to over 60 million passengers per year
Here's a video rendering of the terminal expansion, which looks gorgeous:
Indoor Garden Controversy
If the indoor tropical garden looks familiar, it's probably because earlier this year Singapore Changi Airport opened the Jewel, which looks mighty similar.
So, is Doha stealing Singapore's idea? Nope, Qatar Airways CEO Akbar Al Baker is of course claiming that Singapore stole Doha's idea!
Executive Traveller quotes Akbar Al Baker as saying the following:
"Somebody copied our design, which was already on the table six years ago. We had individuals from that country, I will not name it, who took that and did it (themselves)."
Al Baker also points out that the Jewel is a shopping mall, while this is an international airport.
Al Baker is so funny. He could be telling the truth or he may not be, it's just hilarious because he would likely make that same claim regardless. If Qatar Airways introduces a new first class on their 777Xs that looks identical to Emirates' new first class, he'd also claim that Emirates stole their design.
Doha Getting New Al Mourjan Lounge
Qatar Airways' current Al Mourjan Business Class Lounge at Doha Airport is consistently crowded, and that's a problem. While it's an overall good lounge, the level of crowding really takes away from the enjoyment of visiting it.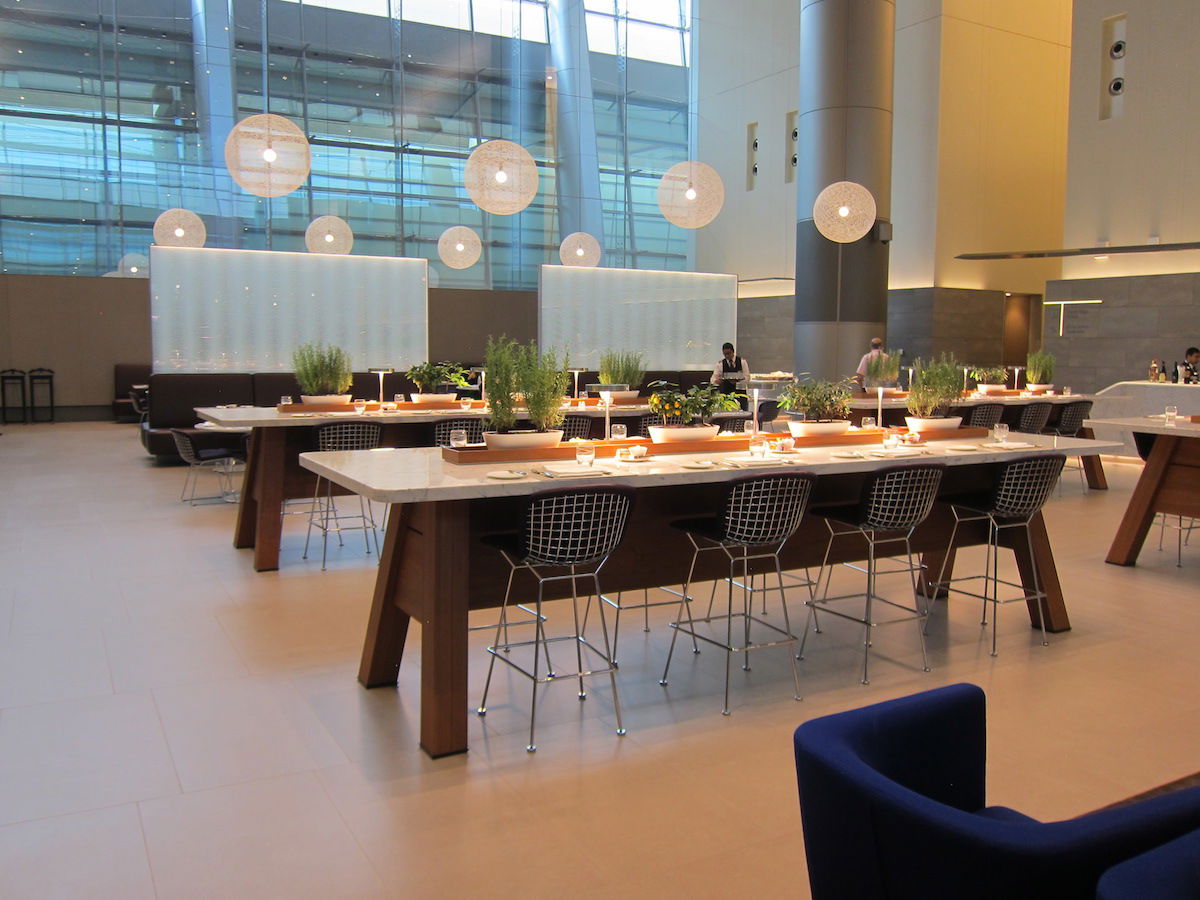 Qatar Airways' Al Mourjan Lounge Doha
They've also added some unprecedented access restrictions, like not giving access to those who are on upgraded tickets.
That's why it's exciting that as part of this expansion, we'll see a nearly 100,000 square foot new Al Mourjan Lounge at Doha Airport. The lounge is expected to be above retail space, and will have views of the tropical garden.
While exact details are limited as of now, It will include spas, gyms, restaurants, and business centers.
They'll keep their existing lounges, including their Al Safwa and Al Mourjan Lounges, so this is all incremental capacity. For what it's worth, the current Al Mourjan Lounge is just over 100,000 square feet, so this will nearly double capacity.
Bottom Line
Doha's Hamad Airport should be significantly better in a few years, between the beautiful new garden, and also the huge new Al Mourjan Lounge.
While Hamad Airport is a huge improvement over Doha's old airport (which was basically a shed — see my review of their premium terminal from eons ago), I was surprised that even at the new airport, so many flights leave from remote stands. You'd think that wouldn't be the case for a new airport, though it is…
What do you make of the Hamad Airport expansion plans?