One of my favorite uses of American AAdvantage miles is for travel in first class on the Middle Eastern carriers, including Etihad Airways and Qatar Airways. They have among the most over the top first class products out there, at least on their newer planes. The only downside is that the Middle Eastern carriers only operate first class cabins on select routes, and Qatar Airways has even gone so far as to say that first class as a concept is obsolete.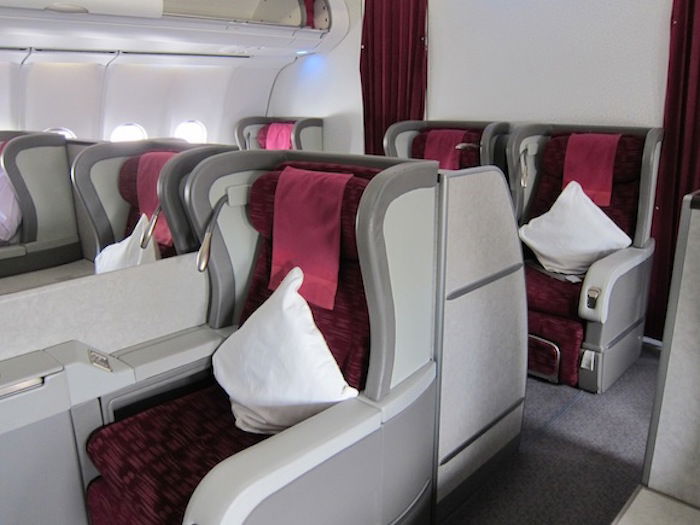 A vast majority of service by both carriers to Africa is operated by two cabin planes, without a first class. They've occasionally offered three class service (Etihad sometimes does to Cairo, for example), though not with any consistency. However, now both Etihad and Qatar offer a first class cabin on their routes between Abu Dhabi/Doha and Casablanca, Morocco.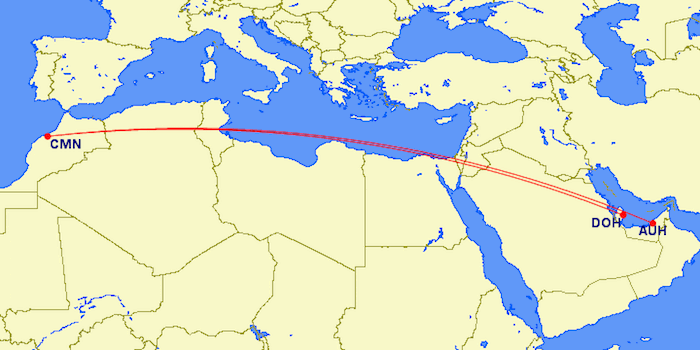 You'll notice something strange if you look at the American award chart for travel to from the Middle East/Indian Subcontinent, though: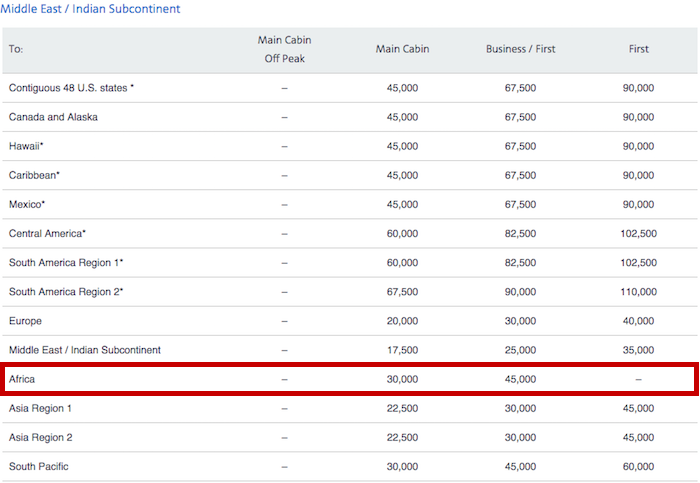 Specifically, there's no first class pricing listed for travel between the Middle East/Indian Subcontinent and Africa. Does that mean first class can't be booked with miles between those markets?
The answer is that AAdvantage miles can be redeemed between the Middle East/India and Africa, at the rate of 60,000 miles one-way in first class. If you call AAdvantage to book such an award, the computer should automatically price it correctly.
That's a reasonable cost, given that the flights are 6-8 hours. Keep in mind that for the same price you can originate travel in India, and Etihad even offers a first class cabin on select flights to Delhi and Mumbai.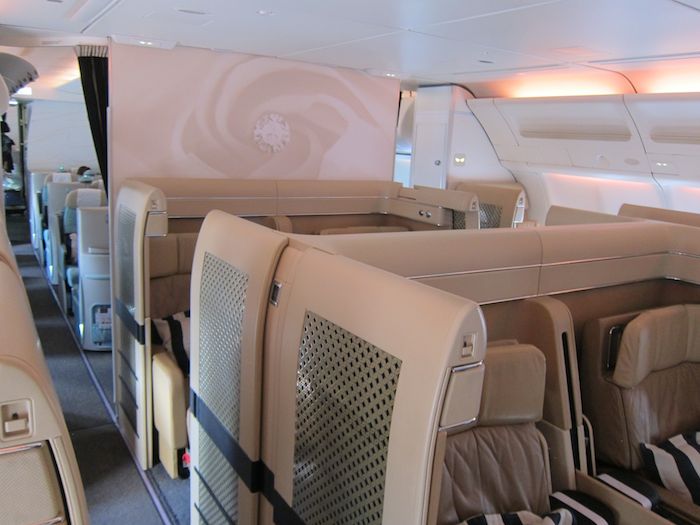 The big question is why American doesn't publish award prices between the regions. I suppose there are a couple of possible explanations:
It's an oversight
This chart was published before American partnered with an airline offering a first class product between the Middle East and Africa (though that argument isn't all that solid, given that this is true in many other regions as well)
Bottom line
While this is definitely a very specific point to make, it's a question I've received several times over the past few weeks, so I figured I'd answer it here.
Is it worth spending an extra 15,000 miles for first class over business class on a 6-8 hour flight? Personally I'd say so, when you factor in the ground services, extra amenities, better food, service, and drinks, etc. But admittedly that's also dependent upon how many miles you have.
Here's to hoping that Etihad and Qatar eventually offer first class cabins on more routes to Africa.