Last night I drove from Tampa to West Palm Beach, which was an adventure in and of itself.
A four hour flight feels like five minutes to me, while a four hour drive feels like the Oregon Trail to me (and not the fun — at least in fourth grade — video game version).
I decided to stay at the Hilton West Palm Beach Airport for one night, because, well… it's the only thing that was available. You know you're in for fun when the hotel markets itself this way:
Enjoy a beach lifestyle at Hilton Palm Beach Airport, one of the more stylish hotels in West Palm Beach, Florida.
One of the more stylish hotels, you say? In that case, I'm in!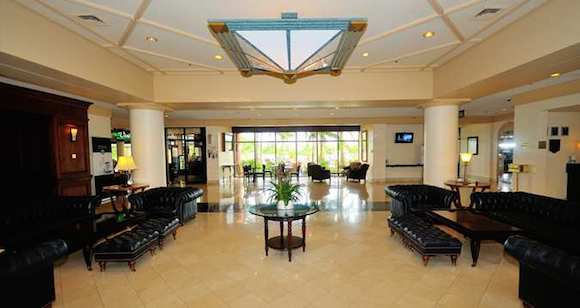 I drove up to the hotel and wanted to ask the bellman about the parking situation. He was standing inside the door on the phone, I thought we made eye contact, so I figured he'd come outside when he finished his phone call. He didn't, despite looking at me.
I went into the lobby, and the agent thanked me for being a Diamond guest. I thanked him and asked if they had any Diamond upgrades available, and he said "oh, we've already upgraded you to a double bed superior room."

That's funny, because that's exactly what I booked.
And I told him that.
And he just pretended it never happened.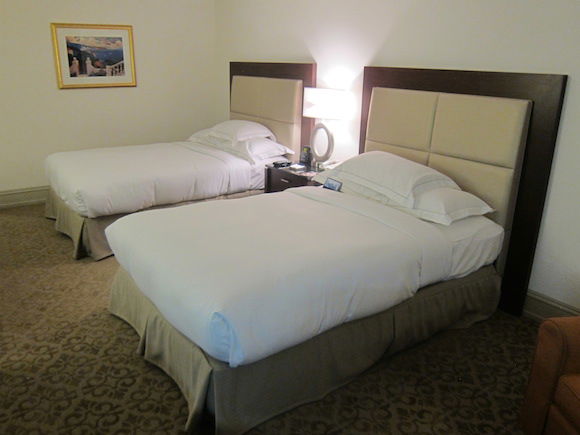 On the plus side, he gave me a voucher for a free drink, and a second voucher for a choice between a free drink, appetizer, or dessert.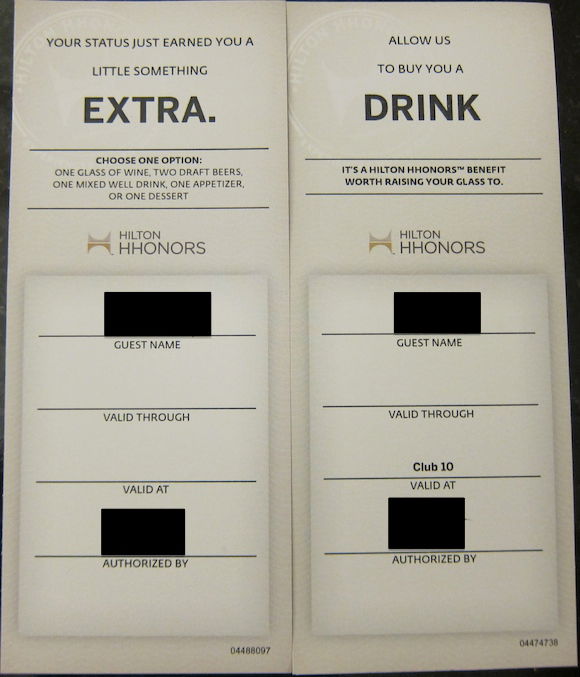 So I went down to the lobby bar and sat there for about 15 minutes.
I then walked up to the bar and asked if there was any service. She said the server would be by shortly, and gave me a menu in the meantime.
I sat there for another 15 minutes without even seeing a server, at which point I just left and ordered room service instead.
Anyway, my point isn't just to rant… instead, it's to…
…actually, maybe it's just to rant.
But it does bring up something which happens just about every other Hilton stay for me.
I ask about the possibility of an upgrade, and am then informed that I've "already been upgraded to [insert room type which I booked]."
There are a lot of things you can fake in life — Lord knows there was enough "faking" going on in the hotel room next to mine last week — but upgrades ain't one of them!
Has anyone else faced this? Do you just smile and say "awww, thanks," or do you call them out on it?