It just occurred to me that I've never specifically addressed this in a blog post, so this post is long overdue.
When it comes to credit card spend, my number one priority is always making sure I reach the minimum spend requirement on a credit card, which is even more important than using the right card for the right spend category. Credit card spend requirements can differ drastically — some cards have no minimum spend requirement at all to get the welcome bonus, while other cards have minimum spends of $10,000+.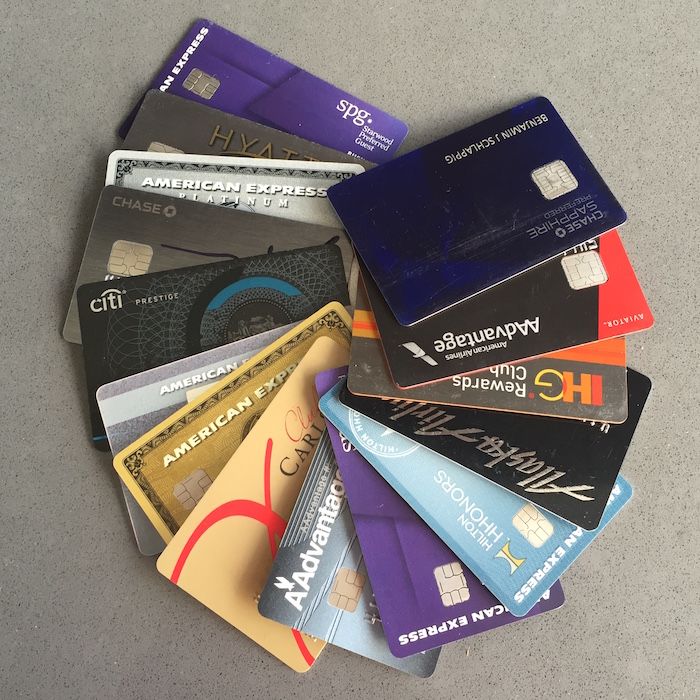 Understandably people want to calculate just how much they'll have to spend on their card to earn the bonus, and whether or not the annual fee on a card counts towards that minimum spend requirement.
Does the annual fee count towards the minimum spend?
While it can be confusing, the annual fee on a card doesn't count towards the minimum spend required to earn a credit card sign-up bonus. In other words, if a card has a $3,000 minimum spend requirement and a $450 annual fee, make sure you spend at least $3,000 not including the annual fee (meaning your statement balance will be at least $3,450).
In reality I always try to over-spend a bit on the minimum spend, because you never know when you might need to make a return on an item you purchased. If that's the case and the refund puts you under the minimum spend requirement, you may not get the points, or may even have them clawed back if they're already been issued to your account.
Do travel credits count towards the minimum spend?
Another common question is whether travel/airline credit benefits count towards the minimum spend requirements. In other words, the Chase Sapphire Reserve Card has a $300 annual airline travel credit, so if you get reimbursed $300 within the first couple of billing cycles, does that mean you need to spend an extra $300 to earn the bonus?
For most cards the answer is no, though you'll want to check the exact offer details to be sure. Each card's terms will explain what counts towards the spend requirement. If the terms indicate that "qualifying spend" includes whatever you spend minus any credits, then you'd need to spend the extra amount. If not, you generally don't have to.
For example, here are the terms on the Sapphire Reserve:
To qualify and receive your bonus, you must make Purchases totaling $4,000 or more during the first 3 months from account opening. ("Purchases" do not include balance transfers, cash advances, cash-like charges such as travelers checks, foreign currency, and money orders, any checks that access your account, overdraft advances, interest, unauthorized or fraudulent charges, or fees of any kind, including an annual fee, if applicable.) After qualifying, please allow 6 to 8 weeks for bonus points to post to your account. To be eligible for this bonus offer, account must be open and not in default at the time of fulfillment.
As you can see, there are many things that don't count as "purchases," though in theory the amount you spend on travel (even if reimbursed) should count.
Bottom line
It's not worth risking a sign-up bonus over a few hundred dollars of spend. If you're in the position to do so, always over-spend on the minimum spend, even if you're forgoing bonus points on another card that might offer a better return per dollar spent.
I always try to exceed the minimum spend requirement to be sure I'm accounting for the annual fee, any credits I'm being issued, and the possibility of needing to return something.
I realize this is probably obvious to many of you, though I've heard so many stories from readers who were denied a bonus because they didn't realize the annual fee didn't count towards the spend requirement. So I figured a reminder was in order.