"Just a table for one?" There's an inherent bias against solo diners. If you've dined alone you've probably been seated with that phrase, which almost makes you want to get defensive.
And I get that there's no harm intended with the phrase, but I do think social norms dictate that there's something "strange" about dining alone. There are some places where it feels more acceptable to dine alone based on the number of business travelers and local culture. Or maybe it's just partly that if you're in a foreign country you feel less judged if dining alone. Part of the "well, I'll never see them again so I don't care what they think" mindset. For example, I feel a lot more at ease dining alone in Abu Dhabi than Los Angeles.
So if you ever travel alone, how do you handle dining? Do you…
a) Dine at restaurants alone. This is actually almost my preferred method, especially if it's a hotel in a business area. I'll just bring my laptop and phone and stay "connected" while having dinner. I still get to "observe" the ambiance without having to be social. Because in many cases when I'm eating alone in restaurants abroad it's because I'm jetlagged and don't really want to be social.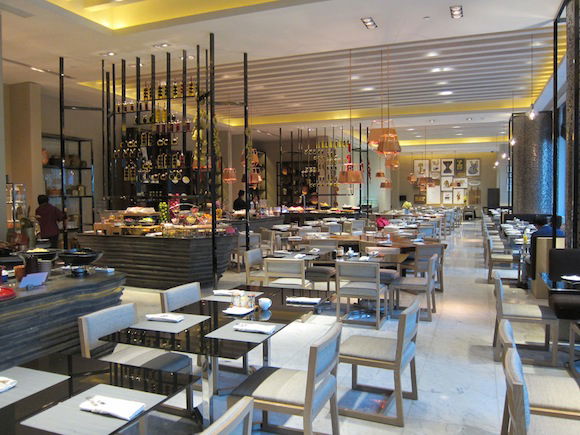 b) Try to eat at bars whenever possible, so you can be social. I know this is a popular option for many. It's normal to sit at a bar alone, and it's an opportunity to meet people without using the internet/location based social networking apps. At the same time, it's downright anti-social to bring a laptop to a bar, in my opinion, so I do find that there's a bit of a tradeoff, if you're like me and prefer to be connected.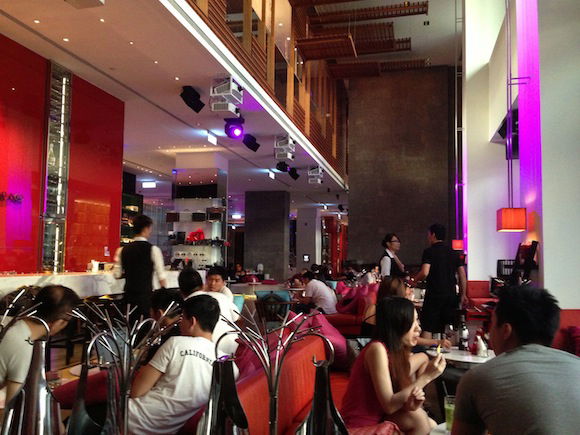 c) Order room service. Inevitably I end up doing this sometimes, since most restaurants aren't open in the middle of the night, when I'm jetlagged and hungry. On one hand it's kind of depressing to be in an exciting foreign city and eat in your room, but it is also practical — you don't have to change out of your jammies, you can watch Real Housewives, and you can get work done. Win-win-win-win, if you ask me!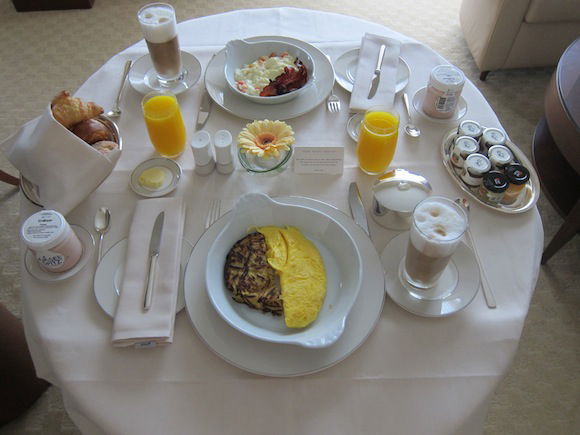 So I've set up a poll below — please chime in on your preferred method of dining when alone! If you have further thoughts, please share them in the comments section below!
[poll id="44″]