Yesterday Ben shared Delta's latest attempt to win over the hearts and minds of the people of the Pacific Northwest, and Seattle specifically, with their latest "Center of it All" commercial:
https://www.youtube.com/watch?v=0MnmunI4WBM
Now, I'm not going to claim to be a "native" Pacific Northwesterner (I lived there for long enough to know that my three years of middle school and two college degrees from public Oregon universities do not count, nope, nope, nope), and know that even growing up in Idaho means I'm an interloper as far as those west of the Cascades are concerned.
My husband, however, is an authentic PNW-ite — like, he's the first person in his family to leave the region for anything other than a brief vacation to an adjacent state since his great-grandparents got off the boat from Europe levels of authentic.
So I'd like to think I at least understand the mindset.
Ben's initial thoughts, which probably mirror those of the high-priced marketing agencies in LA and NYC that designed the ad, were summed up thusly:
I think it's a brilliant ad, personally. It's abstract at first, highlights how Seattle is the center of the world (there's nothing more people there want to hear), and plays off of how beautiful the region is.
But here's the thing — Seattle isn't Los Angeles. Or New York. And doesn't want to be.
Pacific Northwesterners know they aren't "the center of the world" — they know they're a little isolated, and are proud of that. The remoteness has inspired ingenuity and scrappiness, which are some of the most highly-admired qualities in the region.
This is a part of the country that believes in hard-work and authentic relationships, considers farm-to-table a way of life rather than a passing fad, and supports the underdog because the region itself has always been a longshot, and solidarity is more ingrained than recycling.
You also can't compliment the scenery in the Northwest without revealing yourself as an outsider.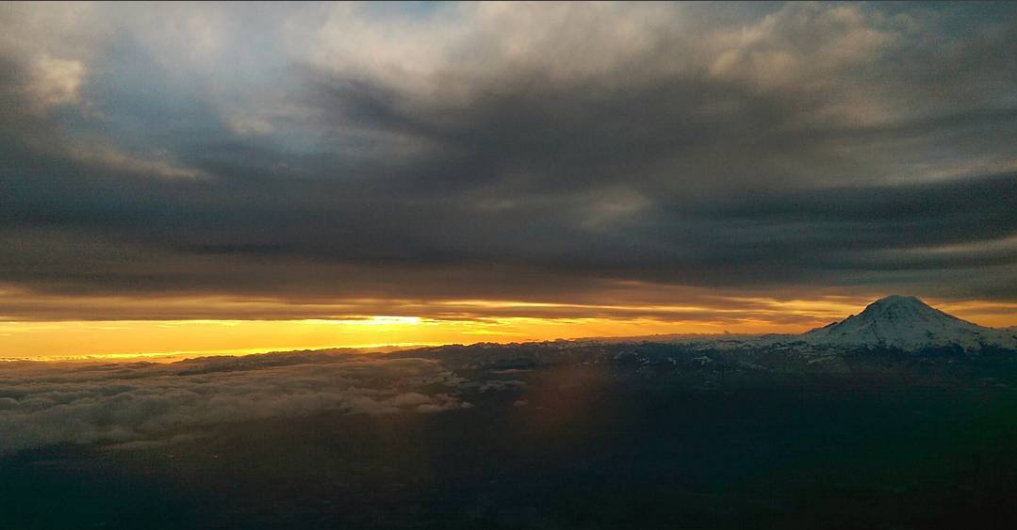 Sunrise over Mt. Rainier ("Ray-near" if you're from the PNW, "Rainy-er" if you're not)
It's like commenting on the cafe culture of Paris, or the impressive architecture in Italy. They know they have the monopoly on nature and vistas — it's normal, and not something anyone there would ever vocalize. Once you start talking about how beautiful things are you might as well put on suede shoes, carry an umbrella, and crack open another plastic bottle of Evian. You ain't from here.
Essentially, Delta's attempt at showing how much they "get" and "relate" to the Pacific Northwest sounds like this to the actual locals:
It tries too hard, and reinforces the idea that while Delta might be a great airline, it's never going to be the airline of the Pacific Northwest.
If you actually want to market to Northwest natives you need to ditch the fancy graphics and celebrity voiceovers for something real. And they still might not like you, because distrust of "new" is a thing.
So who does this ad appeal to?
California and New York transplants who happen to live in Seattle.
And maybe that's enough for Delta — after all, that's probably the segment of the population spending more on international travel.
But for native Pacific Northwesterners, this ad likely cements Delta's status as an interloper who doesn't "get" their values.
What do you think? Let's take it to a vote (and please be honest with the geographic separation):
If you live, or are from, anywhere other than Alaska, Washington, Oregon, or Western Idaho:
[poll id="82″]
For those from, or who have lived in the Pacific Northwest for more than ten years:
[poll id="83″]