Delta Air Lines has just placed a firm order for an additional 25 planes.
Delta now has 125 A321neos on order
Delta has just firmed up an order for an additional 25 Airbus A321neos, bringing the Atlanta-based carrier's total A321neo order to 125 aircraft. The airline previously had purchase options for these planes, but has only now finalized the order. Now Delta still has purchase options for an additional 100 A321neos, meaning the airline could eventually order 225 of these planes.
Delta will take delivery of its first A321neo in the first half of 2022. What's interesting is that while other airlines are already taking delivery of the A321neo (and A321LR, for that matter), Delta is currently still taking delivery of "last generation" A321s.
It's an odd strategy, since the plane is outdated in terms of fuel efficiency and range the second the airline takes delivery of it. Presumably the contract for those was signed before A321neo production started, though often these deals can be negotiated. Hopefully Delta got a good deal on those planes.
Delta is still taking delivery of previous generation A321s
What to expect from Delta's A321neos
The biggest benefit of the A321neo over the previous generation A321 is that it's more fuel efficient and longer range. For example, the A321neo is 12% more fuel efficient than the previous version of the A321, so that's fantastic.
Delta's A321neos will feature a total of 194 seats, including 20 first class seats, 42 Comfort+ seats, and 132 economy seats. This will also be the aircraft on which Delta's new domestic first class seat debuts, which will feature a bit more privacy, for better or worse.
Delta A321neo first class
As you'd expect, the A321neo will feature personal televisions and power ports at every seat, plus high speed Wi-Fi.
The A321neo will be used primarily on domestic flights, and will largely replace Delta's huge fleet of Boeing 757-200s and 757-300s, which are used for similar flights (though Delta also has some premium configured 757-200s, using for premium transcon and transatlantic flights).
Delta accelerates three wide body deliveries
Delta has also announced plans to accelerate delivery of three long haul aircraft. In the second half of 2022, Delta will take delivery of two A350-900s and one A330-900neo. I would imagine this was part of a larger negotiation with Airbus — presumably Airbus had some earlier delivery slots for these planes available, and gave Delta an incentive to take them.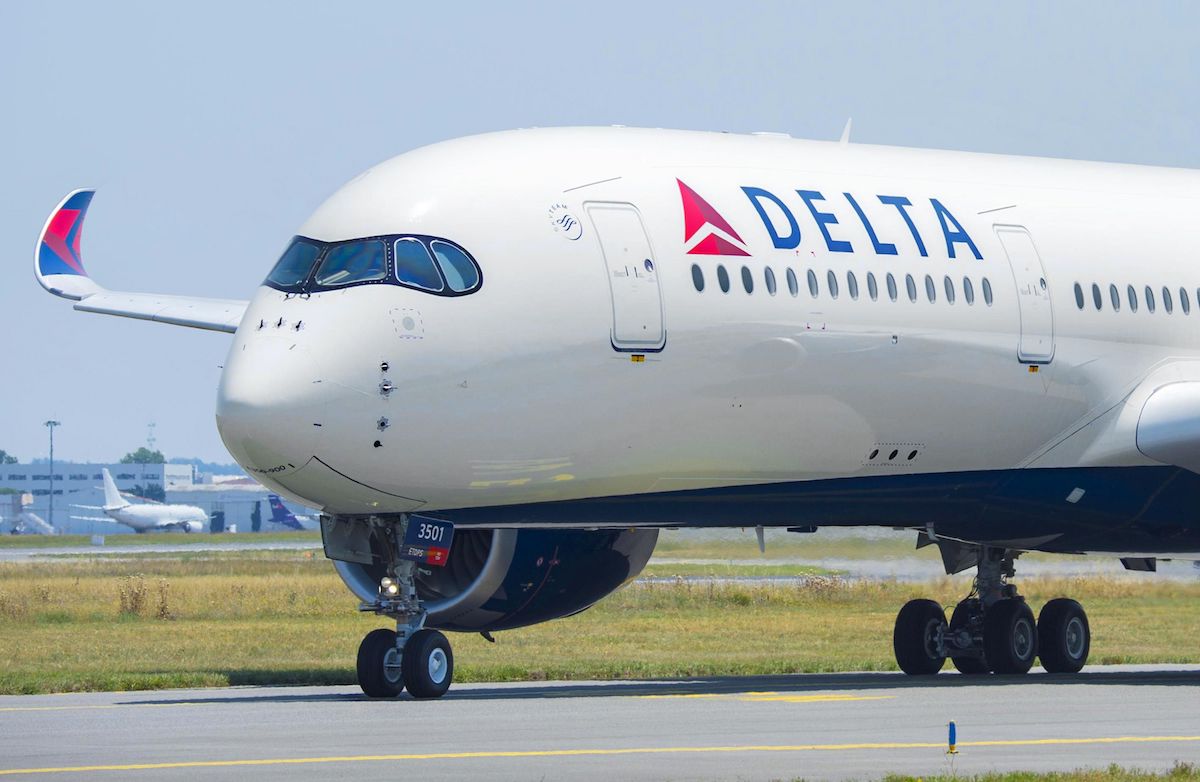 Delta is accelerating delivery of some wide bodies
Bottom line
Delta has increased its firm Airbus A321neo order by 25 aircraft, bringing the total to 125 aircraft. Delta will start taking delivery of the A321neo as of the first half of 2022, which is when the airline should stop taking delivery of previous generation A321s. Delta's new domestic first class seat will also debut on the A321neo.
What do you make of Delta increasing its A321neo order?