Unlike Ben, for whom international flights are a quotidian experience (although less so lately), I take maybe ten international flights per year. For me, each one is a big deal, and I still get really excited for them. (Heck, a Southwest flight from Milwaukee to DC still excites me.)
A few weeks ago, I was flying from Atlanta to Seoul in Delta One Suites. Ben has reviewed Delta One Suites before, and I couldn't wait to try it for myself.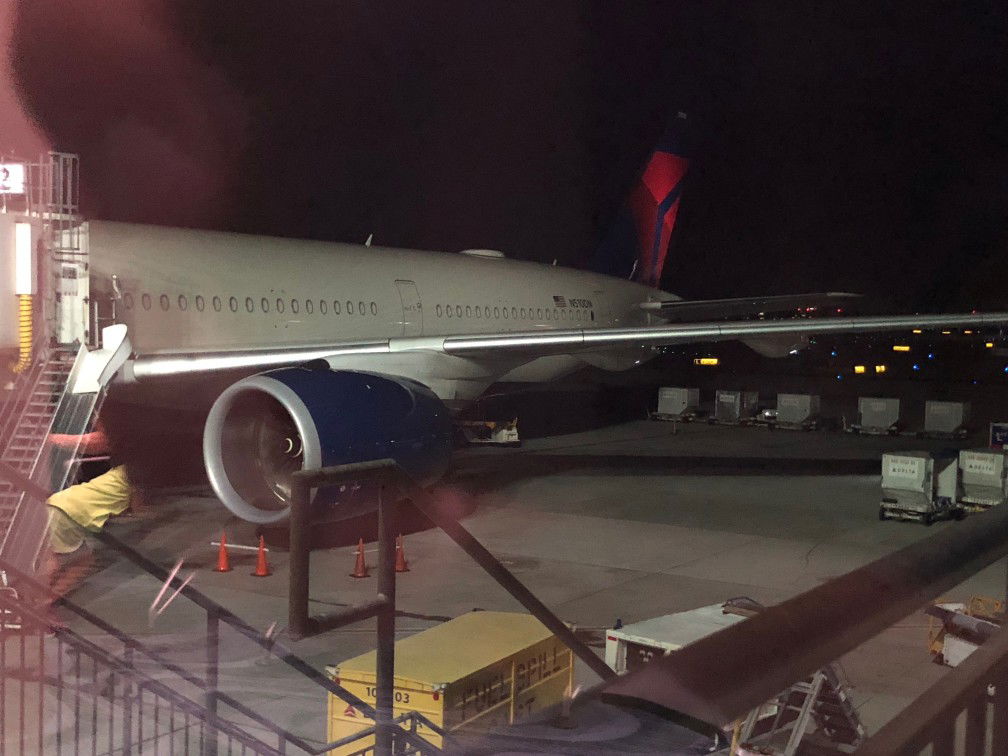 Delta's Atlanta to Incheon flight leaves shortly after midnight, so the timing is a bit odd. But boarding started on time, and they used a weird (creepy?) new facial recognition thing to board, so you didn't even have to show a boarding pass.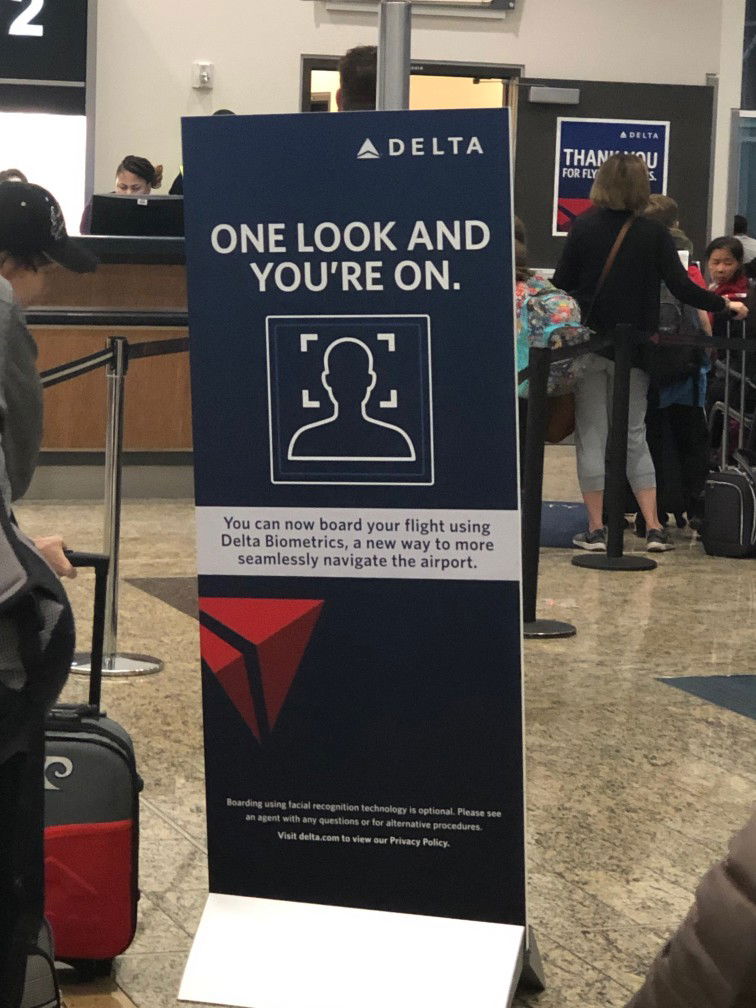 The cabin is super sleek. I loved the lighting and the decor. Everything on this Airbus A350-900 felt (and practically was) brand-new. The cabin is in a 1x2x1 configuration, and I selected two seats in the middle for my boyfriend and myself.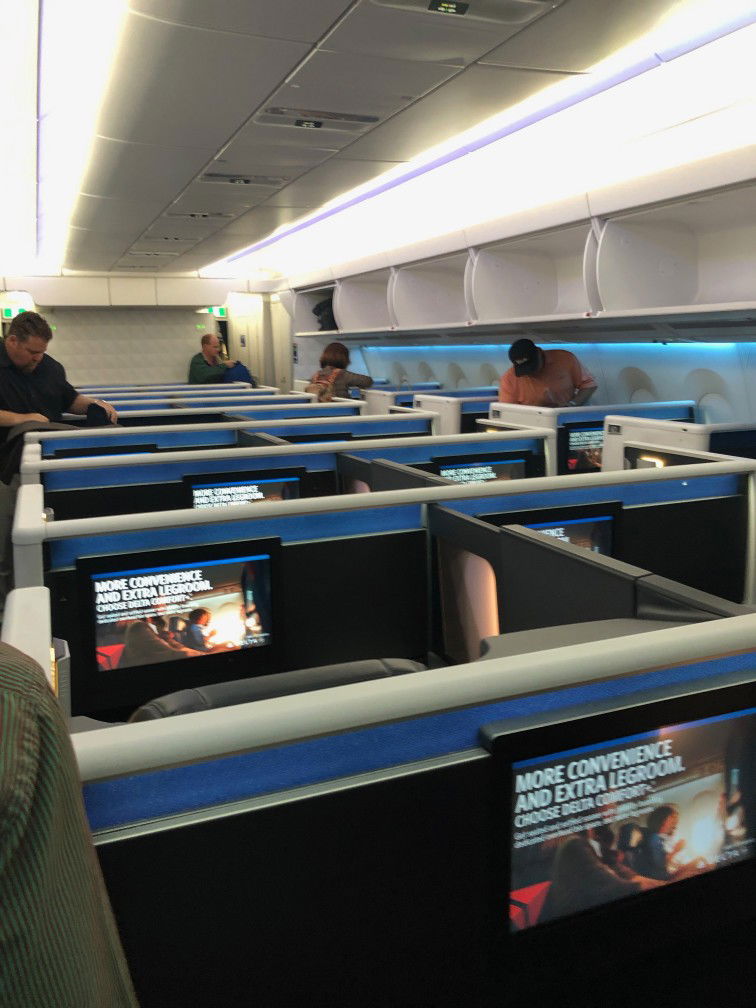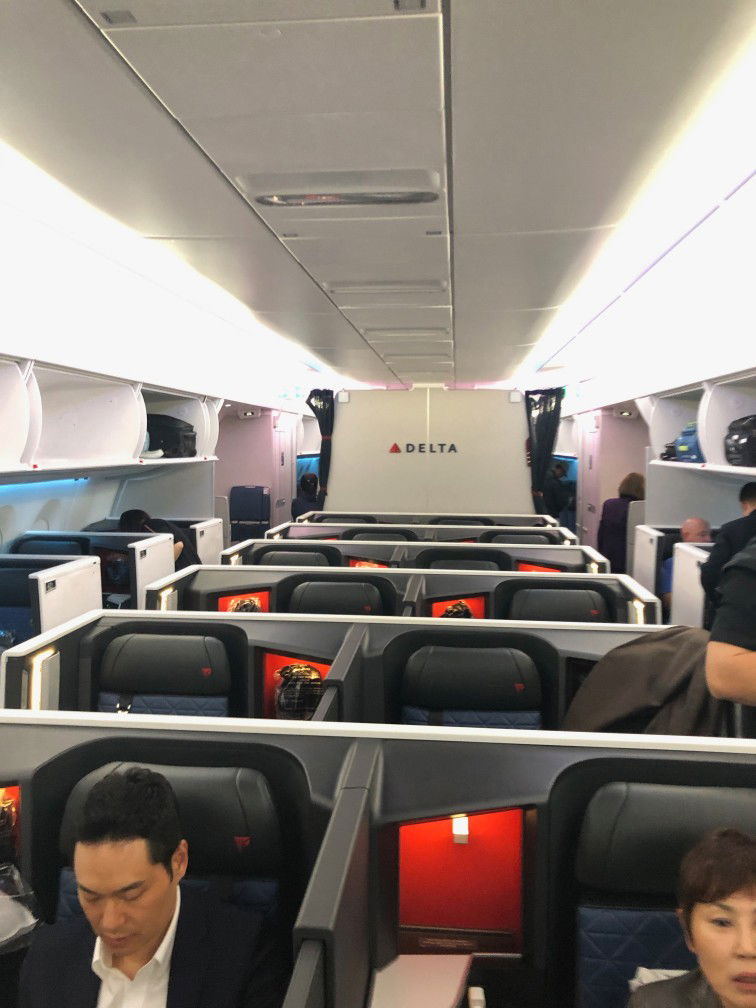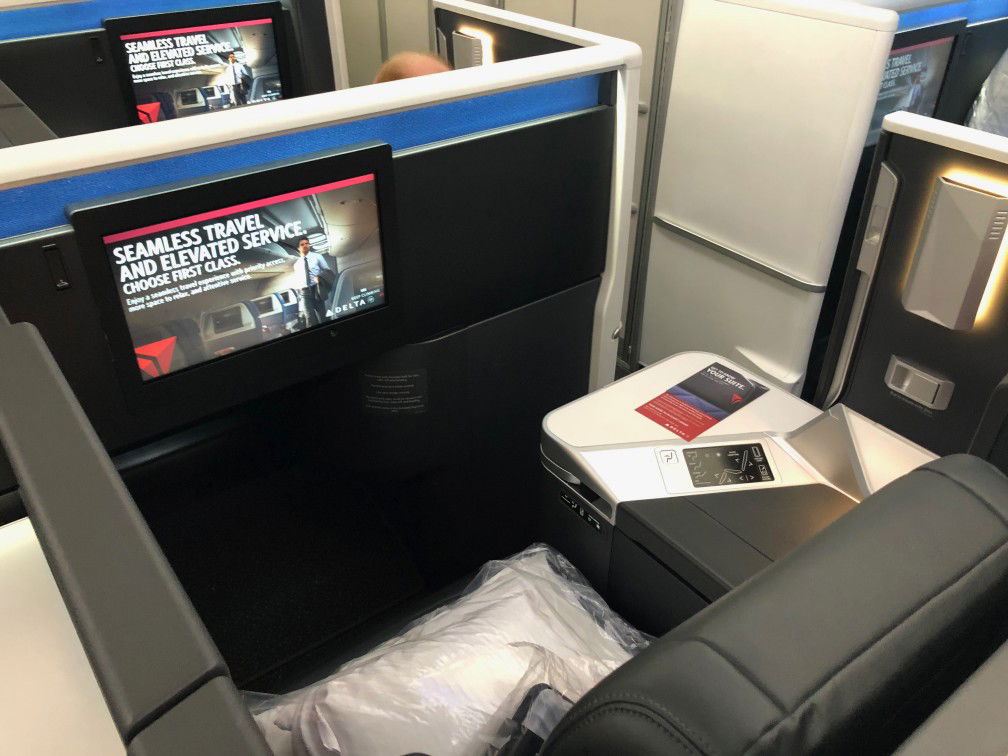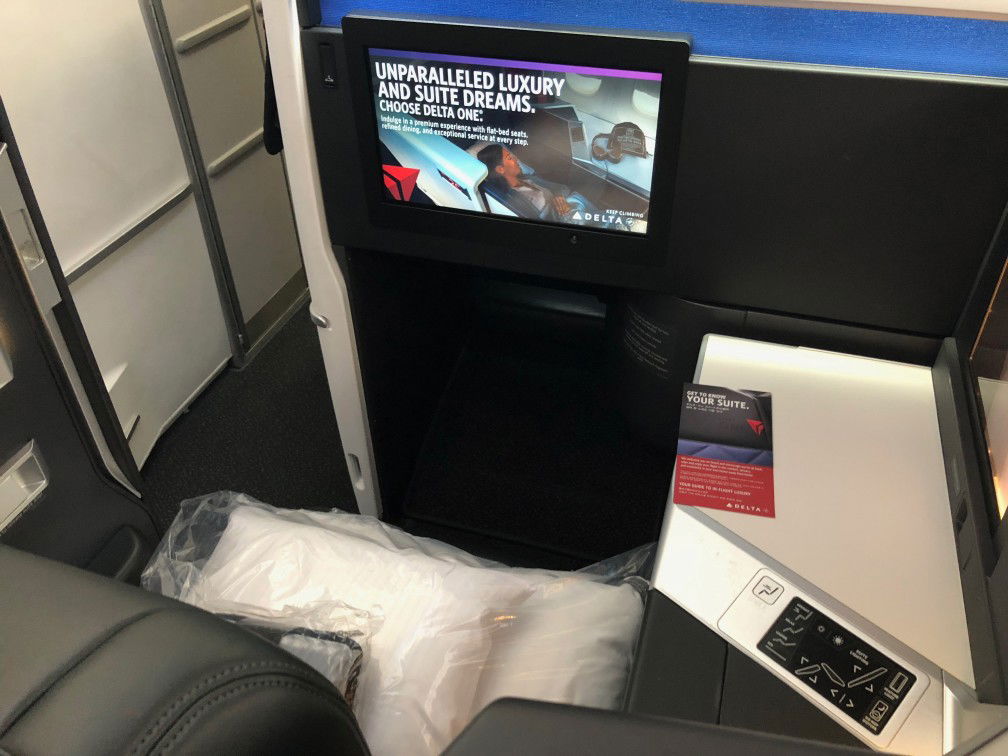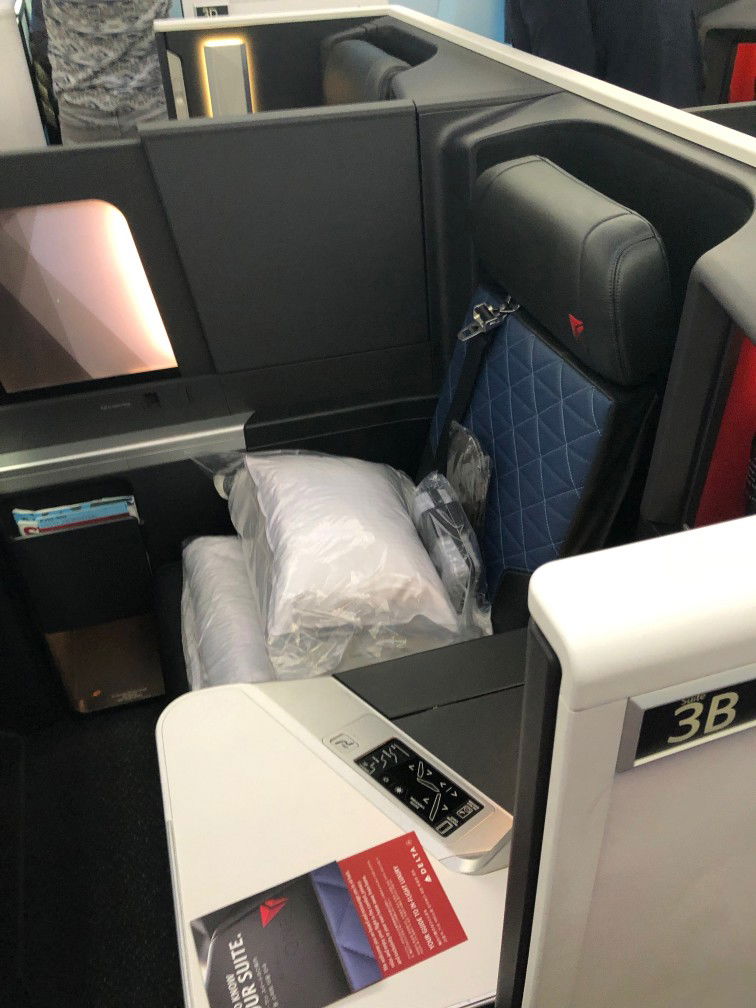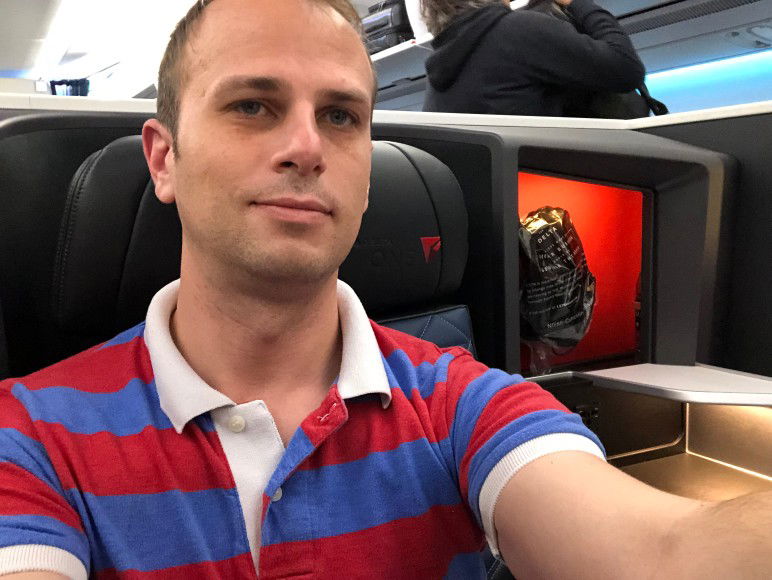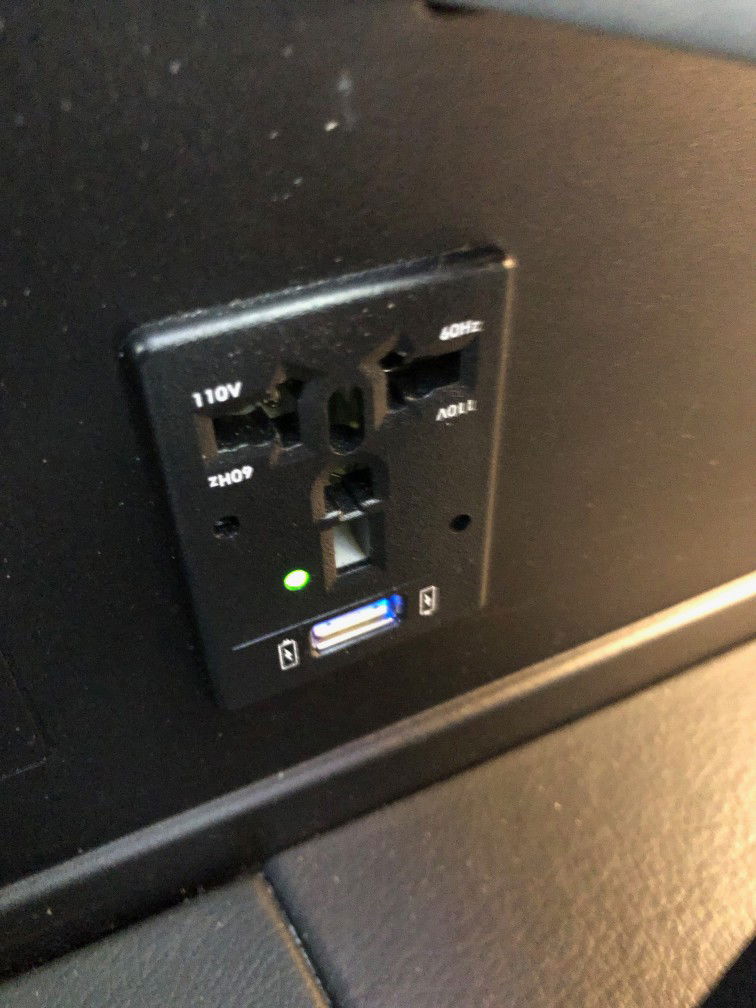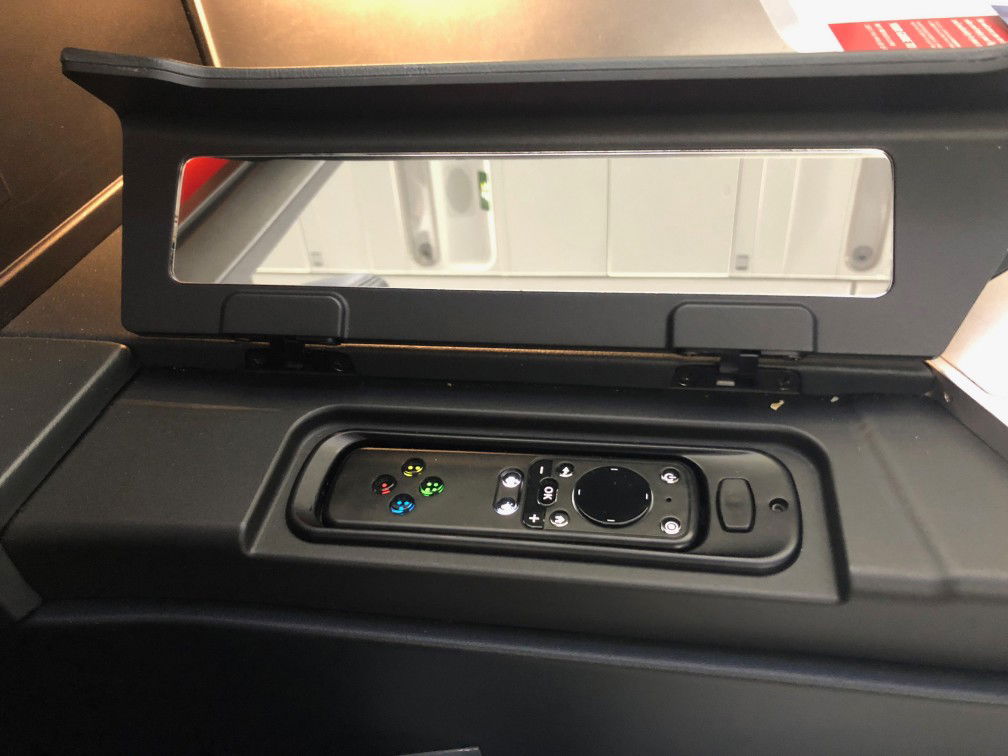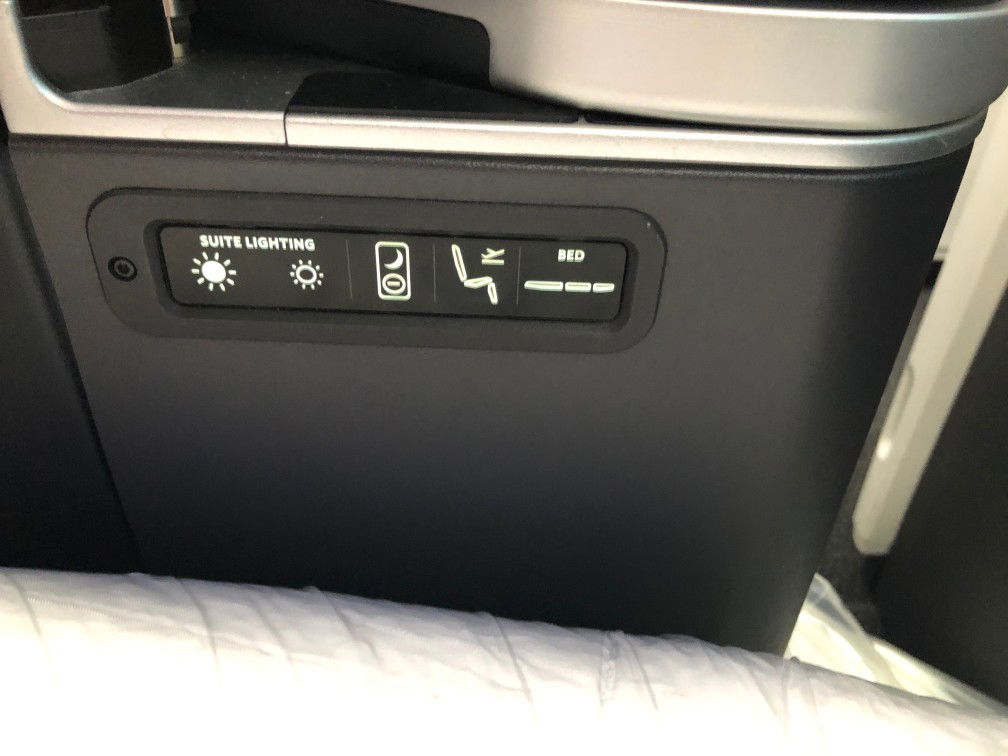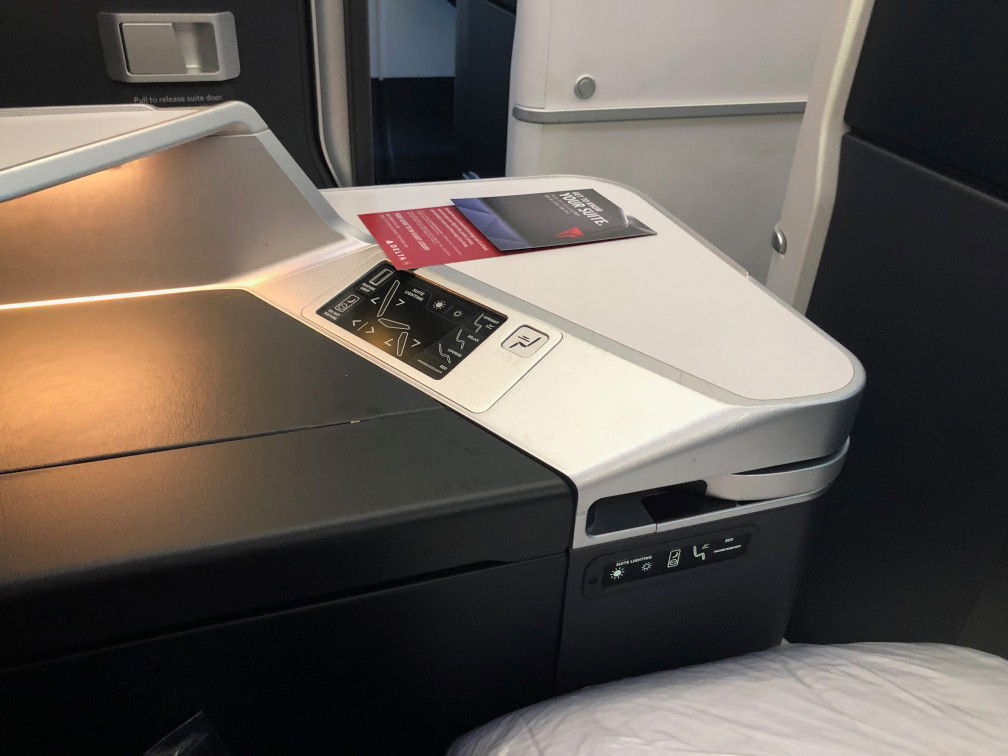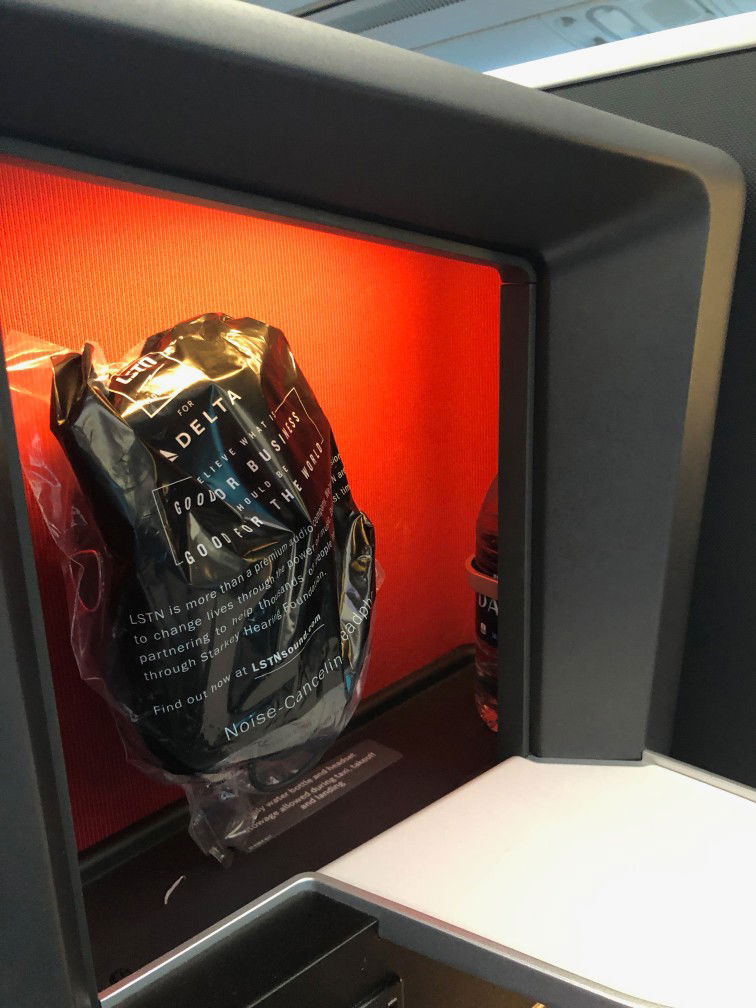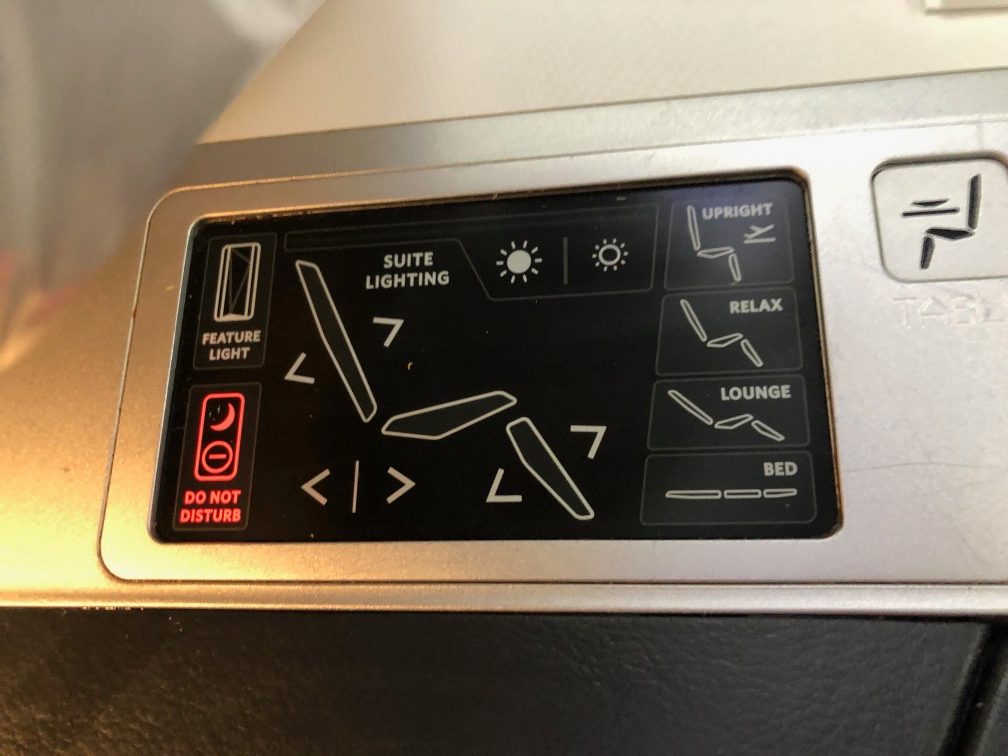 For me, the pre-departure beverage ritual marks the beginning of the experience. On this flight, I was offered a choice between champagne, orange juice, or water.
No sooner had I made my choice ("Champagne, please") than the entire tray of beverages was spilled all over me and my seat. Kind of gives a whole new meaning to the phrase "drinks are on me." Delta uses glassware for pre-departure beverages (AA and United use plastic), so this also sent shards of glass flying throughout the suite.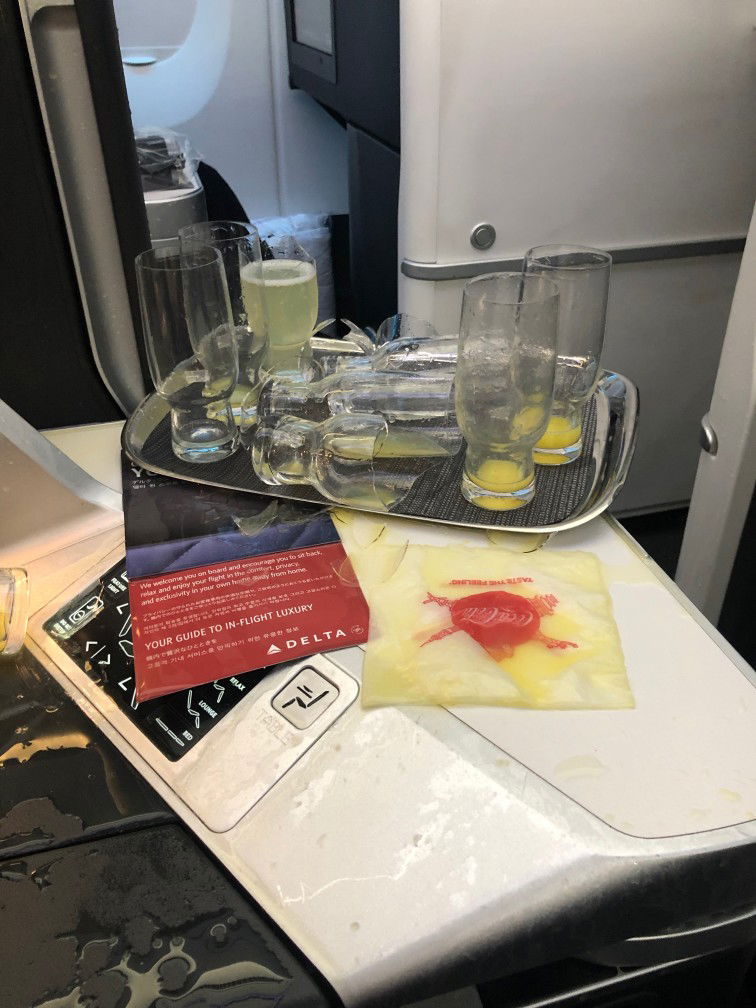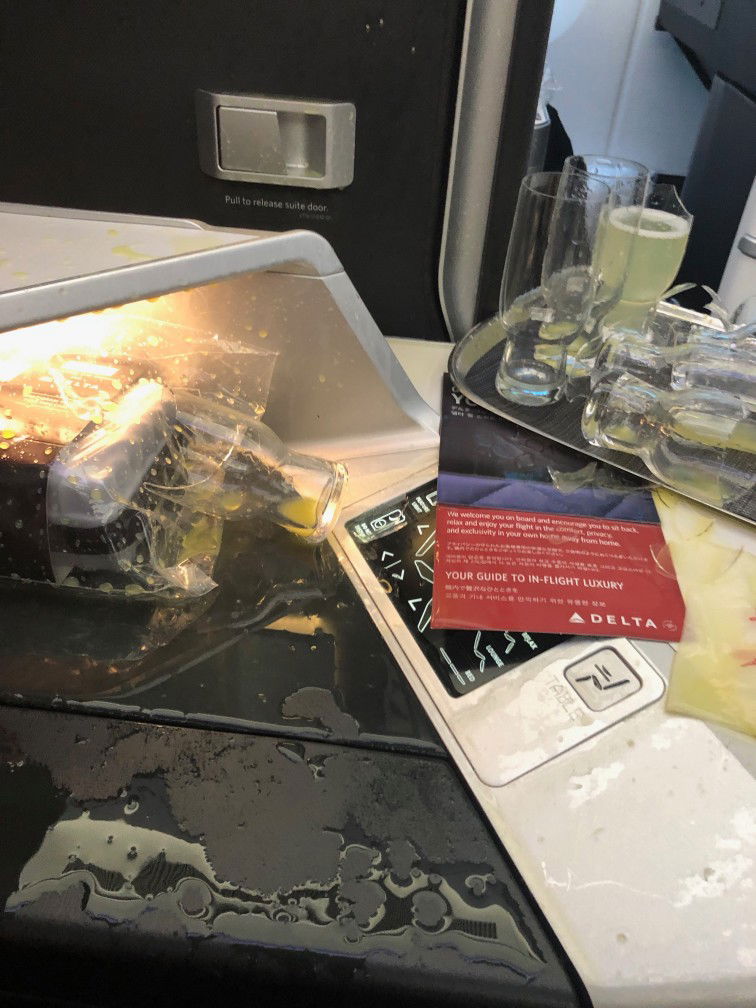 Here's the thing: the flight attendant who spilled the tray was more upset than I was about what had happened. He told me that in his 20 years of working as cabin crew, he had never done this. I assured him that it was totally fine and that these things happen. He must have apologized 50 times.
I was so glad I had all my clothes with me and was able to change. While I was changing, the flight attendant spent a good 15 minutes cleaning up my seat and the floor around it. He thoroughly wiped down everything and removed the glass. I felt especially bad because I know what a busy time pre-departure is for the crew — but other flight attendants seamlessly picked up the slack.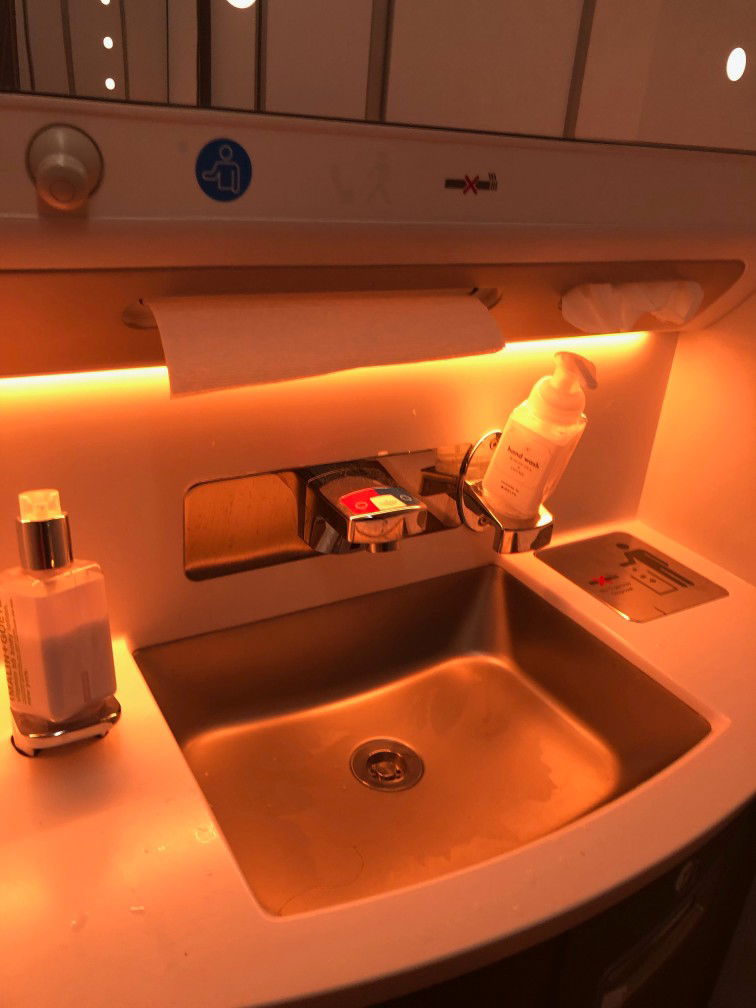 He asked me to check that everything had been cleaned thoroughly and that all the glass had been removed, and it had. He also personally offered to pay for my dry cleaning (I declined). Thankfully, the Tumi amenity kit was wrapped in plastic so it wasn't affected. Ditto for the noise-canceling headphones (though I don't like the ones Delta has as I find them really uncomfortable).
The purser and several other cabin crew came over to me throughout the flight and told me they were sorry for what had happened, and thanked me for being a "good sport" about it.
Was it a smooth flight after departure? Not totally.
About 30 minutes after we took off, I tried to recline my seat. I pressed several of the buttons on the seat controls and nothing happened. Thinking I was probably just an idiot who was doing something wrong, I asked my boyfriend if he was able to recline his seat. He pressed a button and it reclined with no problem.
I flagged down a flight attendant and asked what I was doing wrong. She tried pressing the buttons and saw that it didn't work. She said they would try to reset my seat. One flight attendant came by to try to find a reset button inside the seat. He spent a good 10 minutes looking for it, to no avail. His colleague suggested resetting the in-flight entertainment system. He said he doubted that would work, but it was worth a try. (At first they accidentally reset my boyfriend's IFE instead, so we both had to wait for it to reboot.)
It didn't work. The flight attendants said they were running out of ideas, but they had two possible solutions. First, they were going to have the pilots contact Delta's maintenance people. The second (and last resort) option was a little more awkward.
The Delta One cabin was full, so there was no empty seat to move me to. However, they explained that there was a Delta employee seated in one of the seats (non-revving), and that I could switch with him. I told them I would feel really bad about making him switch. They said something like, "It's our company policy to allow passengers to switch with non-revs in these situations."
I still don't know what I would've done if I had to decide whether to switch seats. I don't think I could've looked that non-rev in the eye. Luckily, the pilots were able to get instructions for resetting the seats (it involved pressing a certain combination of buttons on the seat controls).
The Rest Of The Flight
Anyway, thankfully after the first 90 minutes, the remainder of the flight was drama-free. Here's the menu.
By the way, they apparently didn't have enough menus for everyone so we had to share with our fellow passengers. Like animals!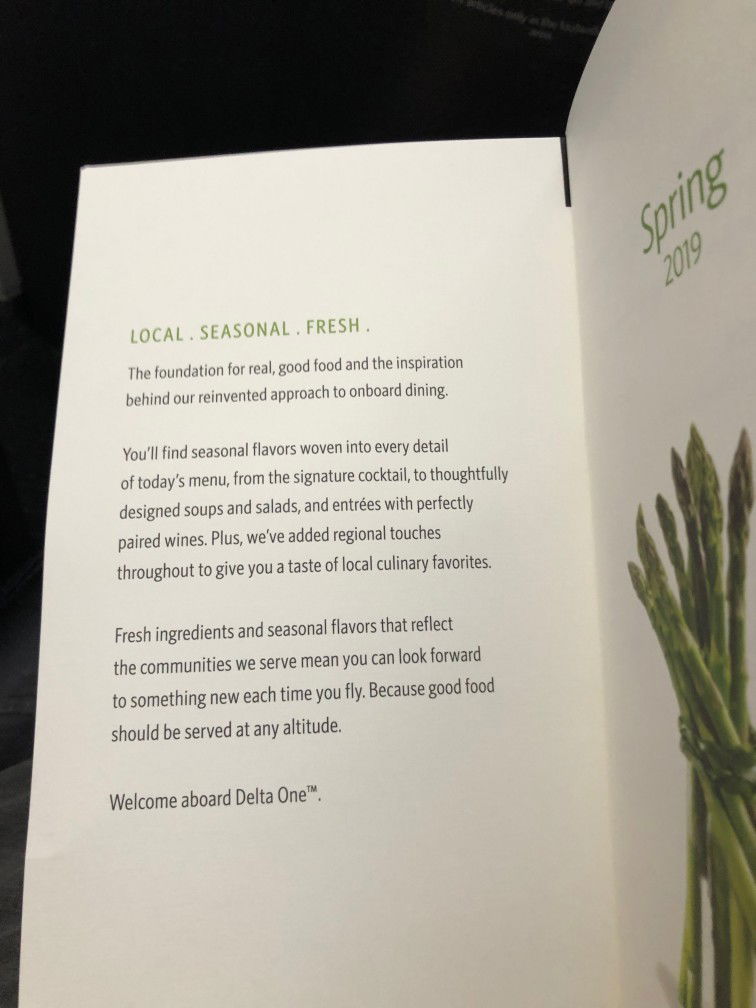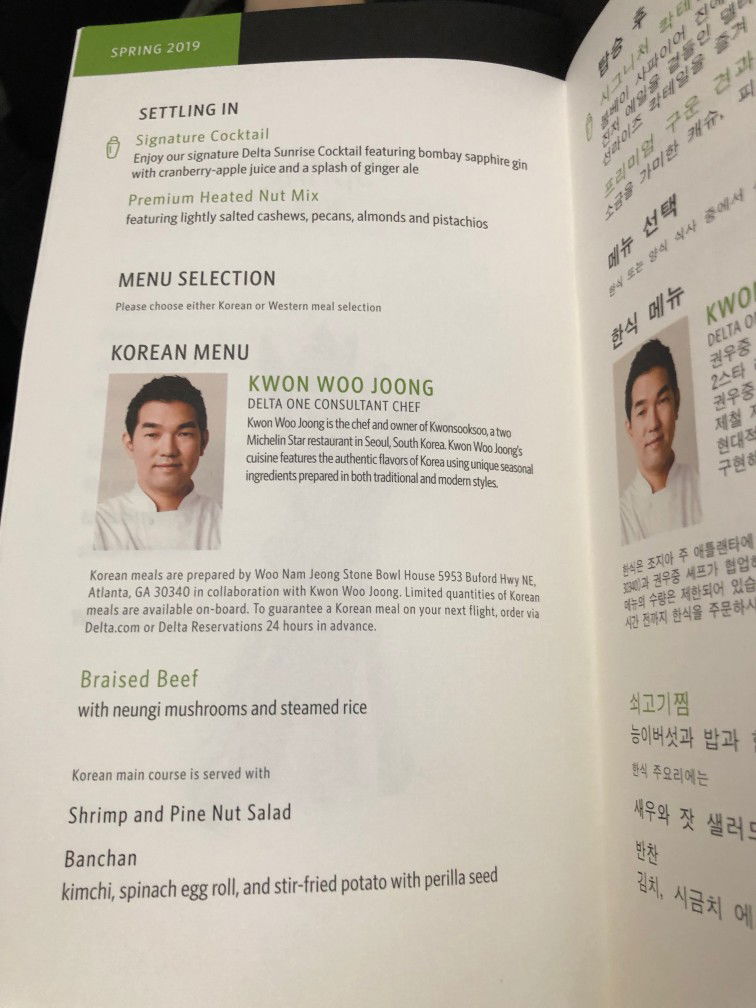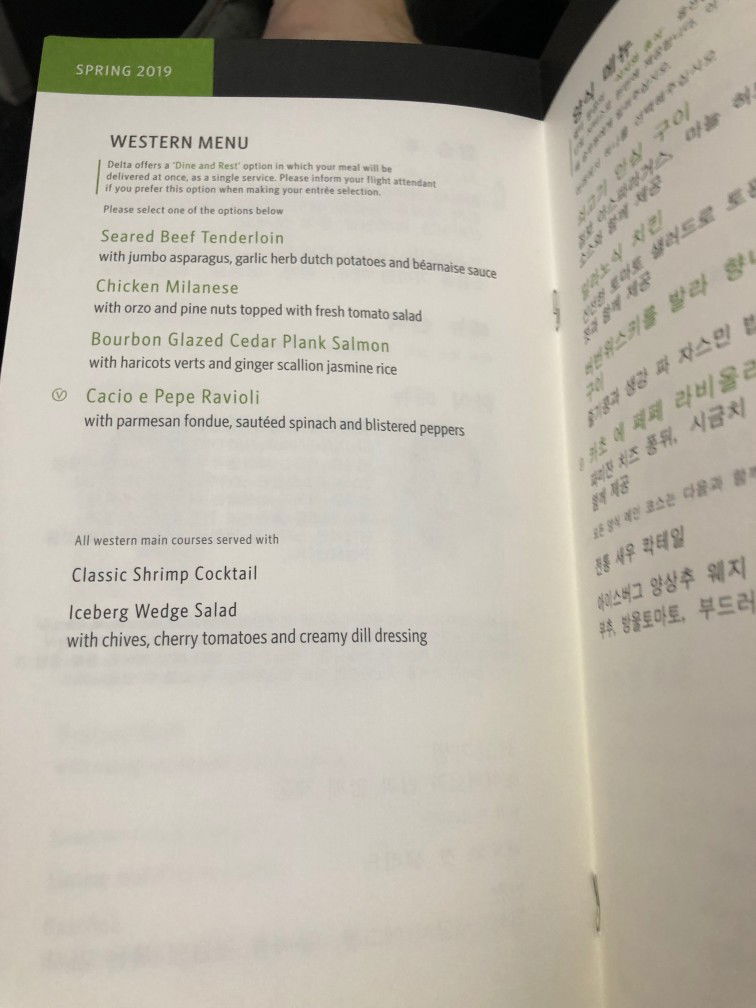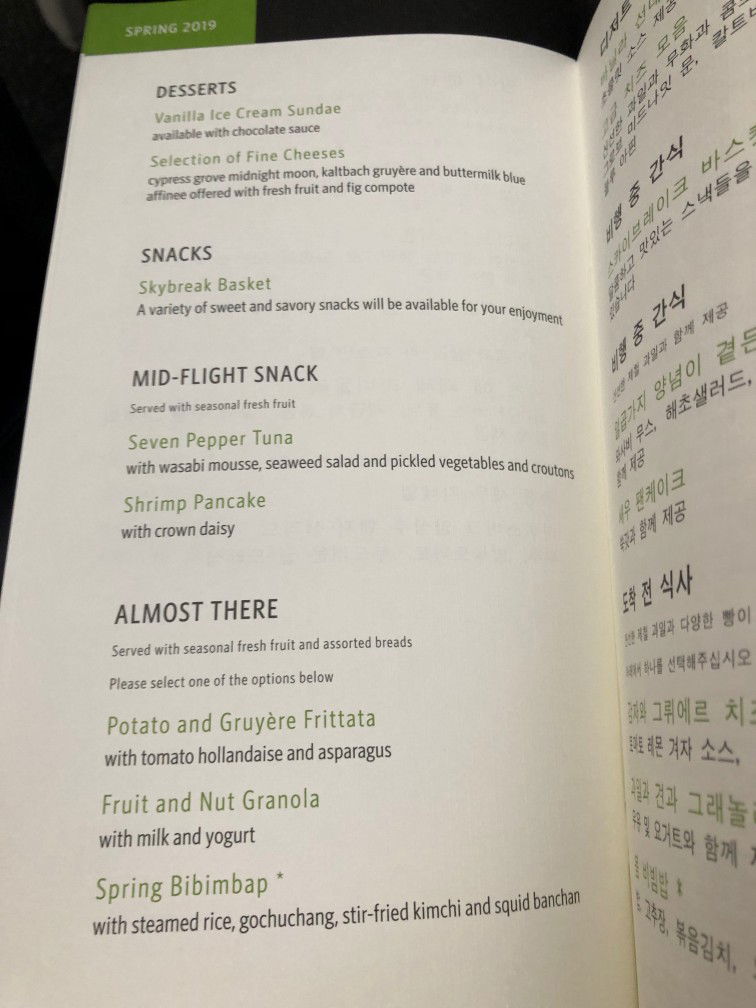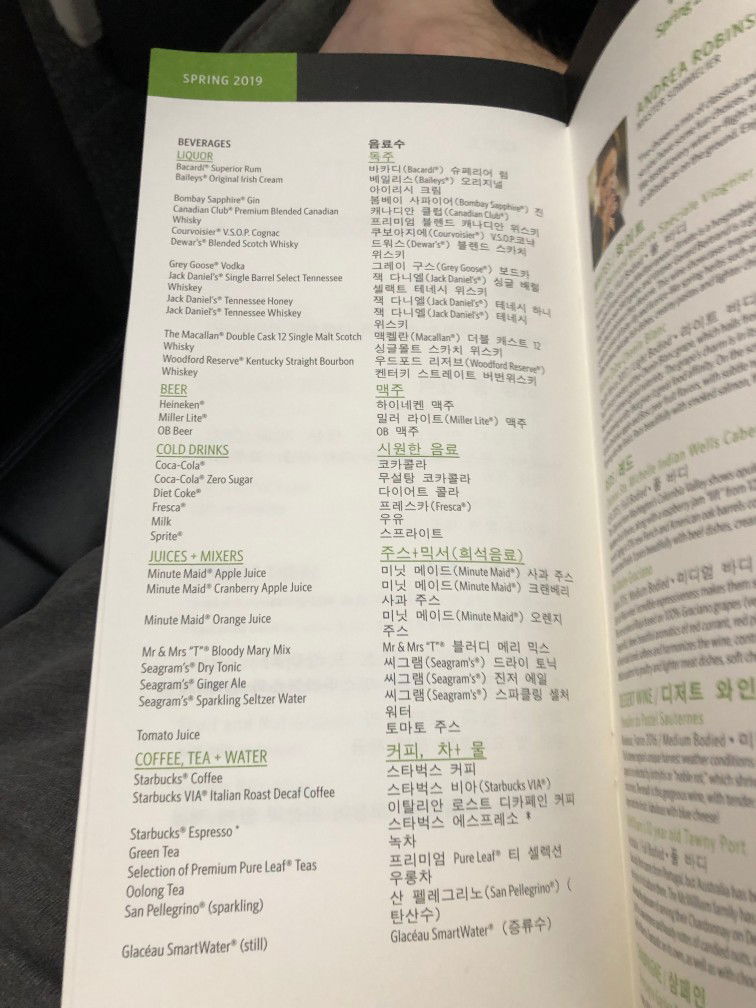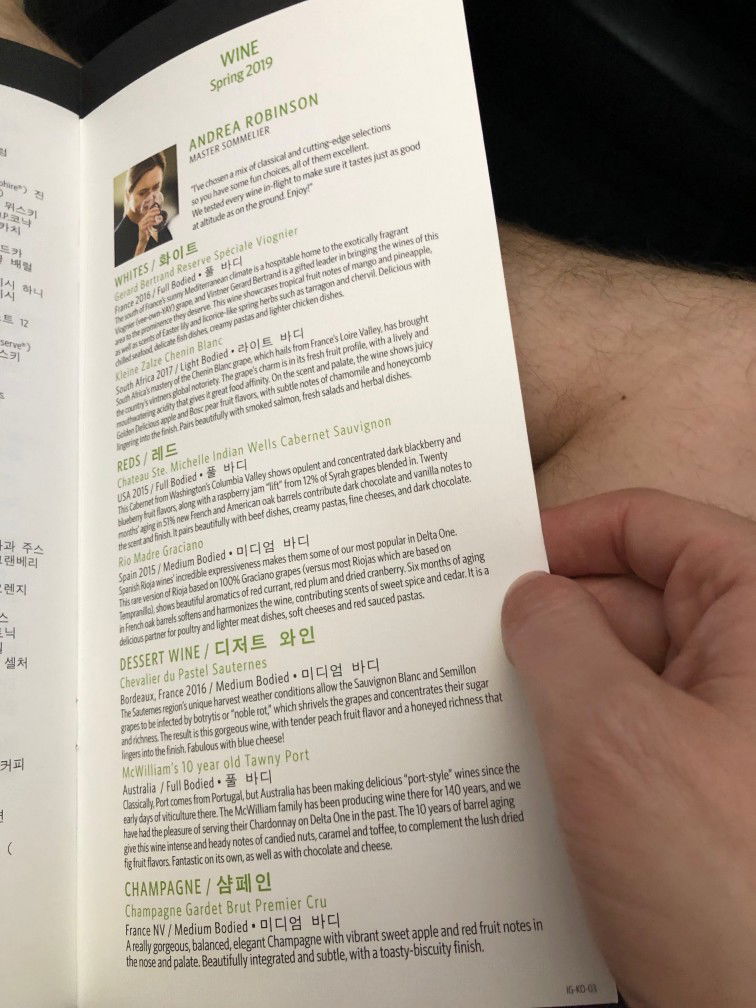 The food on the flight was actually quite good. I ordered the chicken Milanese for dinner.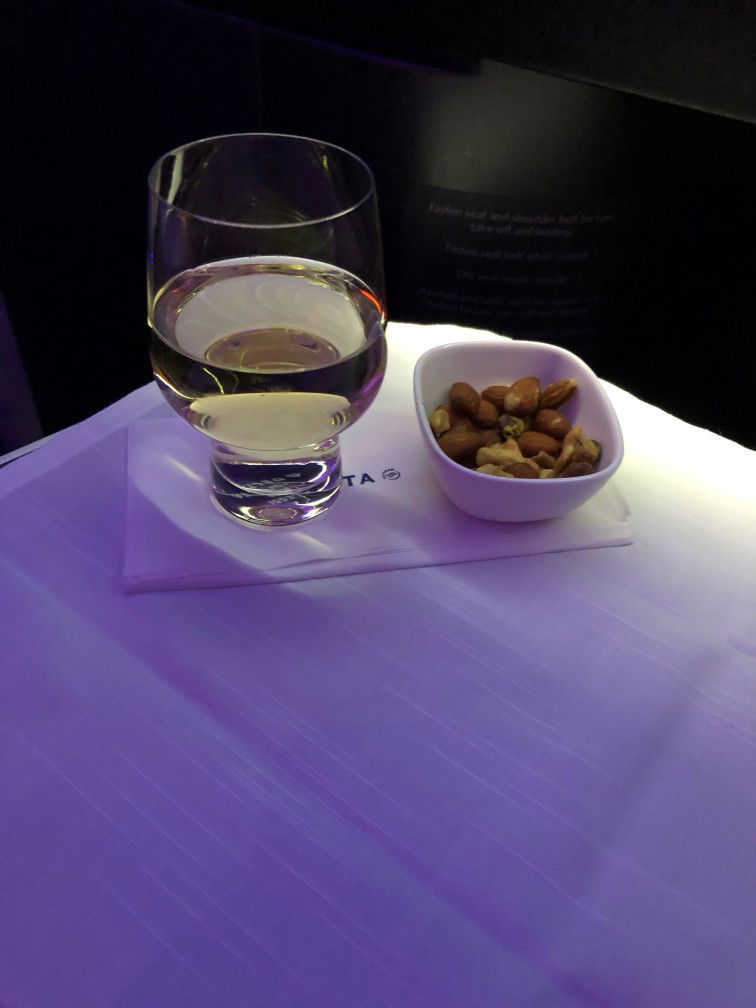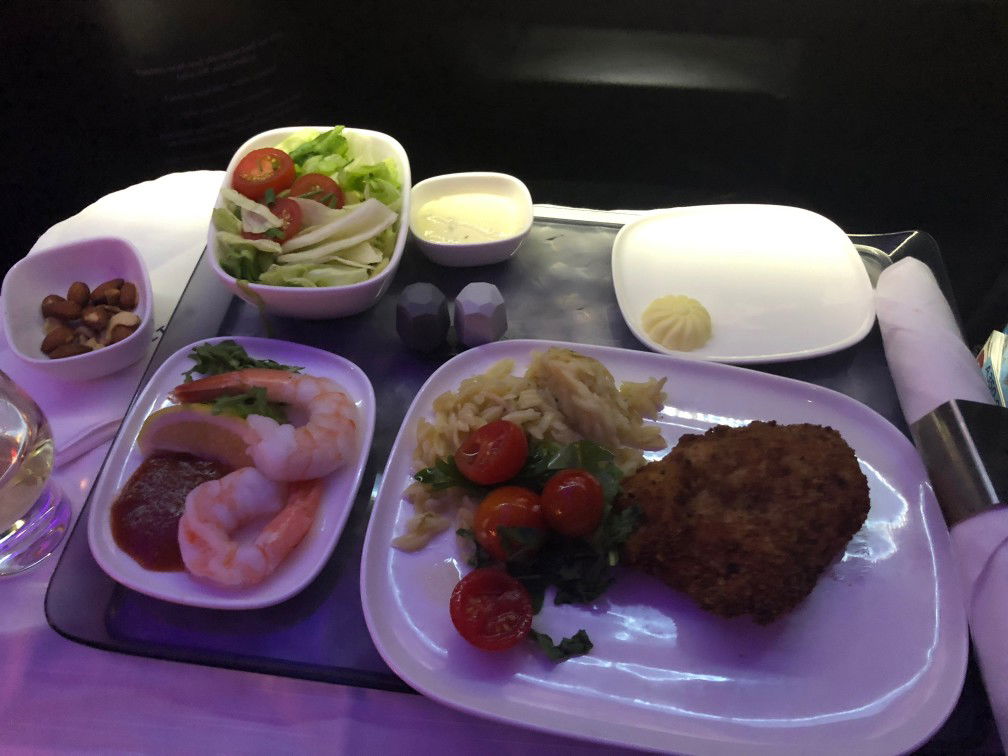 My boyfriend had the Korean option of braised beef and banchan. He enjoyed it.
For dessert I had the sundae.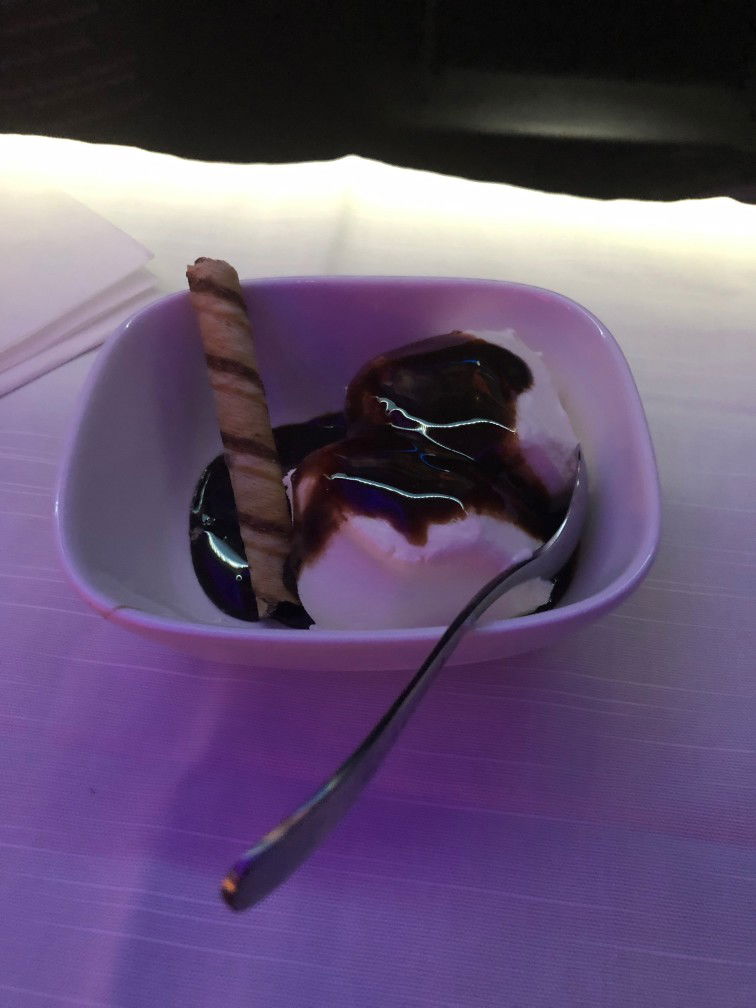 After the meal, I managed to get a little bit of rest — overall I would say I got about 5 hours. The cabin was a little warm, kind of reminiscent of the temperatures many European and Asian airlines seem to prefer.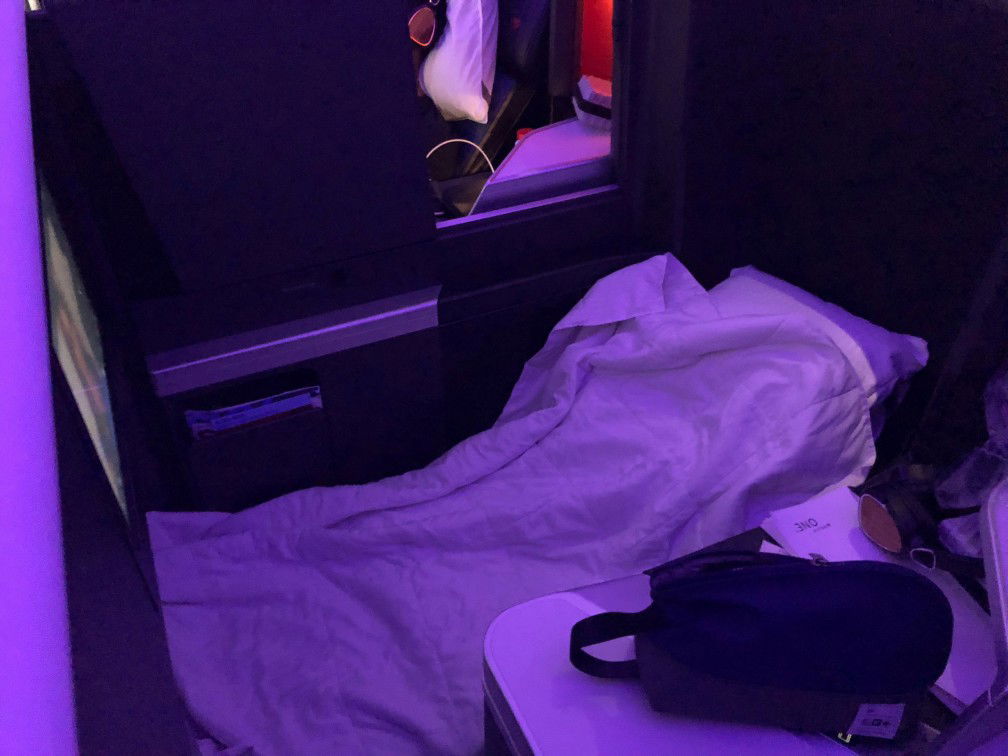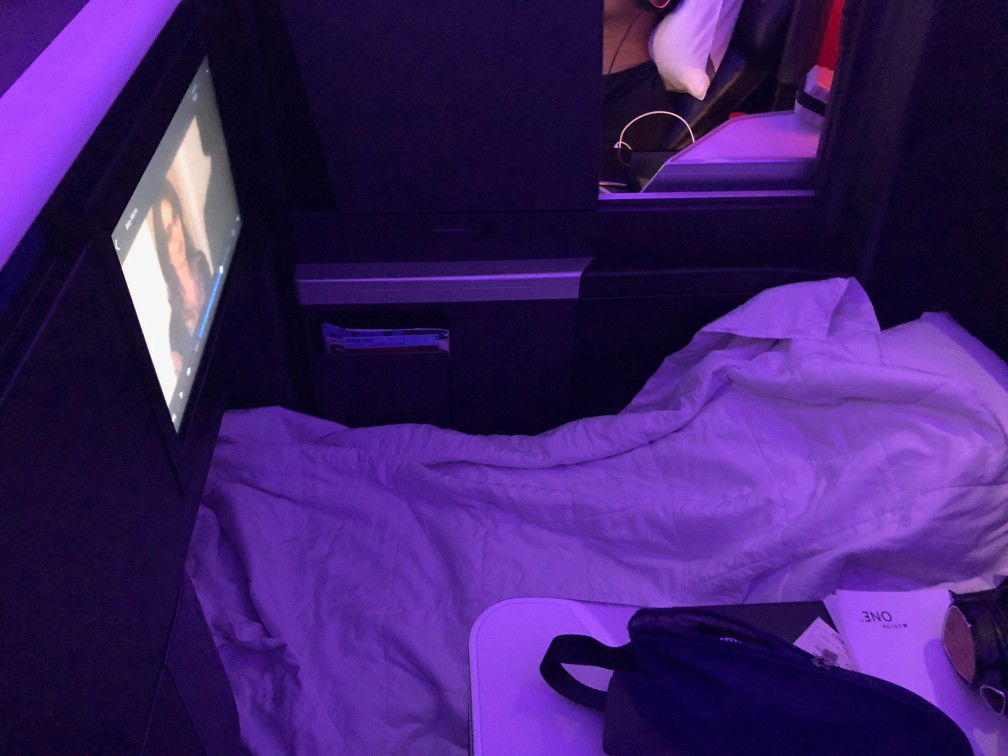 However, the bedding was very comfortable.
I do like the extra privacy that the door provides. I've heard others complain that it's difficult to open and close, and while this is true to some extent, it's not as bad as I'd expected. Also, I'm not generally prone to claustrophobia, so sleeping in a relatively confined space doesn't bother me. However, for people who don't like feeling closed in, you may prefer a more traditional business class.
Around 90 minutes before landing, breakfast was served. I had the fruit and nut granola, which was good. Stephan had the bibimbap (the inspiration behind Hansen's hit song) and enjoyed it.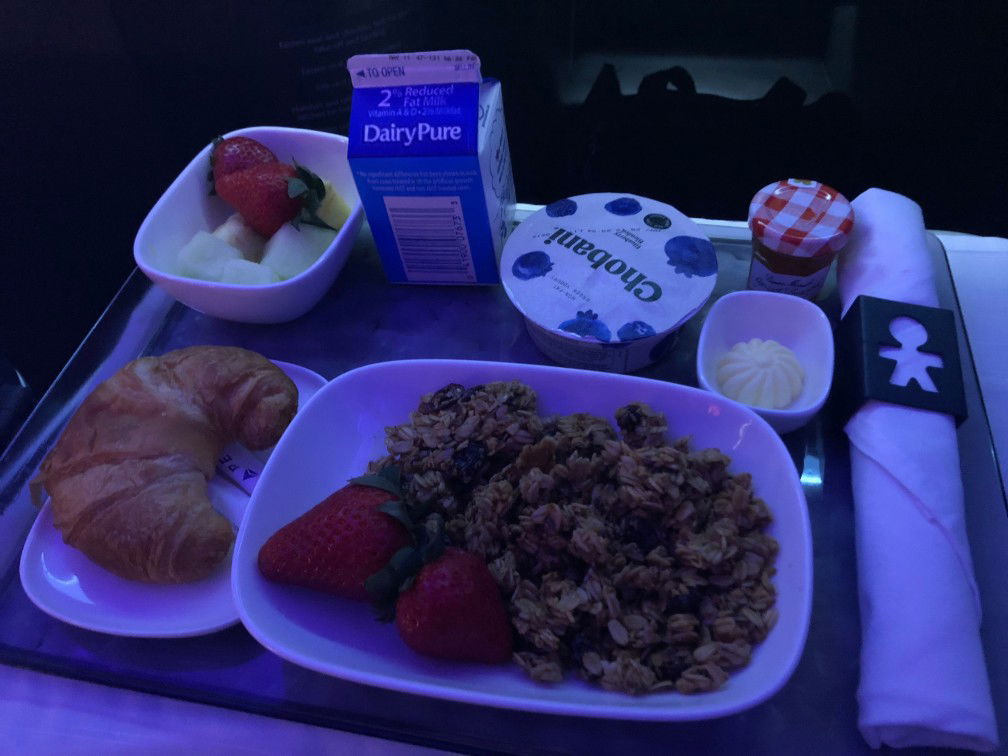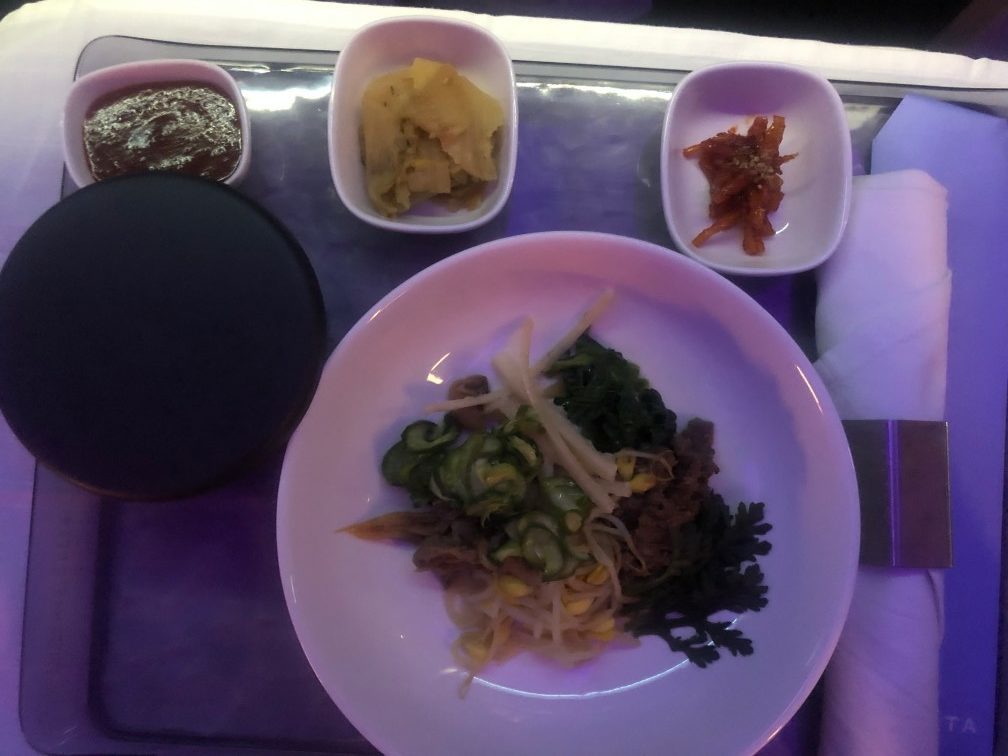 Toward the end of the flight, another cabin crew member approached me with a smartphone and said that he had heard about the mishaps I'd experienced. He asked if I could answer a few questions on the phone, which would reward me with some SkyMiles for the trouble. It asked about the nature of the incident, the duration of the flight, my Medallion status, and a few other things. At the end, it told me that based on my responses I was eligible for 15,000 SkyMiles.
Although I've heard about other situations where miles were proactively awarded for in-flight issues, this was the first time it had happened to me (probably because I usually fly American). I thought that was an awesome touch.
The flight arrived at Incheon Airport around 3:30 am, about a half hour ahead of schedule. An early arriving flight isn't usually a reason to complain, but in this case there were almost no connections into Seoul at that time, so we basically had to sit in the ground transportation waiting area for about two hours before we could get a bus headed toward our hotel.
Bottom Line
This flight did not go as planned. Between having a tray of drinks spilled on me and my seat malfunctioning, the experience didn't quite live up to how much I'd hyped it in my head. That said, it's a nice way to get from the U.S. to Asia, and if you use Virgin Atlantic Flying Club miles, it can be a great value.
Despite the mishaps, I'd recommend Delta One Suites. Just maybe wear a raincoat while you get your pre-departure beverage. 😉