Airlines are upping their game when it comes to the quality of their premium cabin products. For the most part airlines aren't directly increasing fares to justify this, which is to say that a full fare business class ticket shouldn't change because a new product is introduced. Instead airlines hope that they'll be able to fill more seats in their premium cabins, and hopefully more passengers will be booked in the higher fare classes due to increased demand.
For example, when Qatar Airways introduced their revolutionary Qsuites they temporarily stopped making the most discounted business class fare buckets available on flights featuring the product. However, those booking full fare or near full fare business class tickets are able to book it without paying more than they would have before.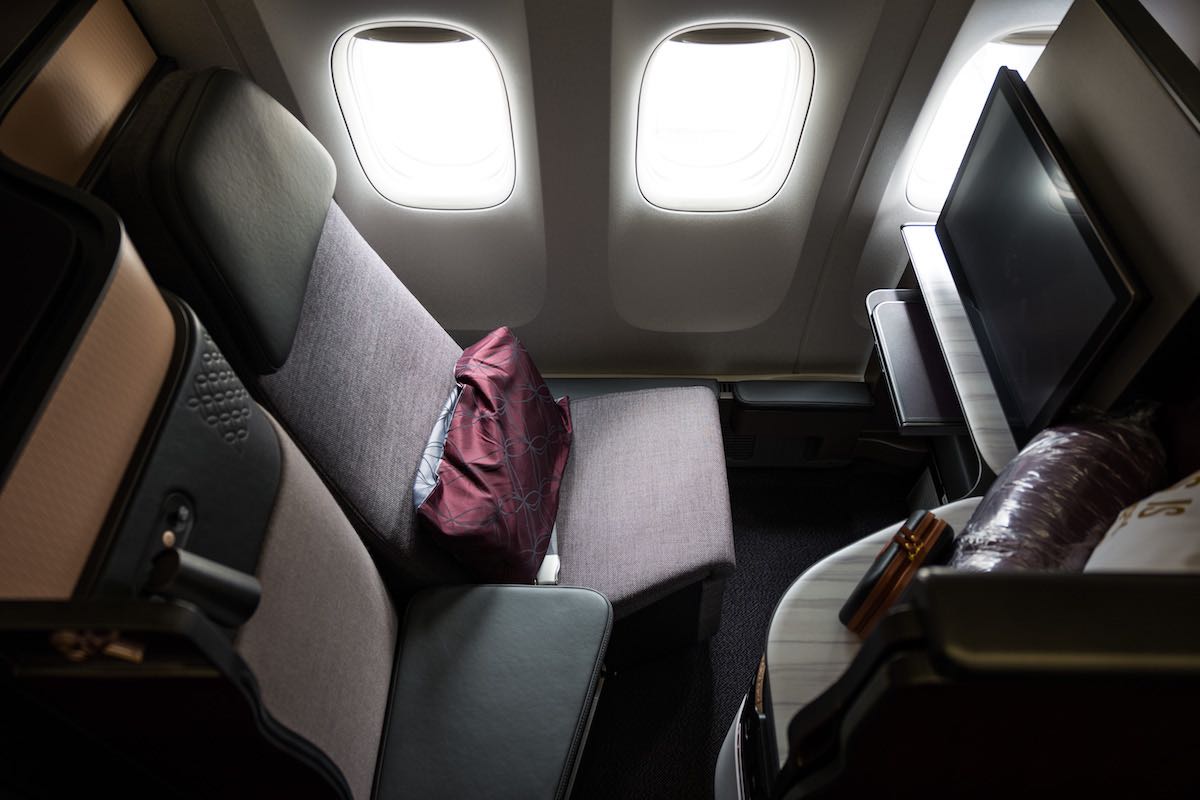 Delta is the next airline to introduce a great new business class product, as they're introducing Delta One Suites on their upcoming A350s.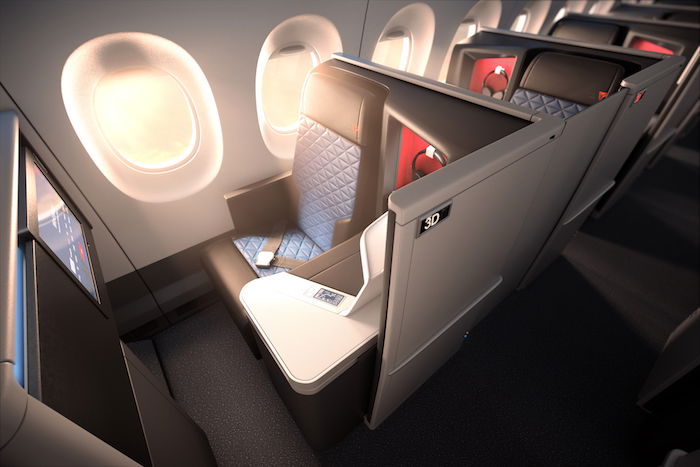 In terms of international service, the plane will first fly to Tokyo Narita as of October 30, 2017, and after that will fly to Seoul Incheon and Beijing.
While Delta hasn't been making much premium cabin space available using SkyMiles on the route, business class fares remain as they were before.
However, AusBT reports that Delta plans on adding a surcharge for tickets booked in the Delta One Suite to/from Seoul Incheon. Apparently a memo was sent out to travel agents in Korea, advising that surcharges will apply to Delta One Suite bookings. Specifically:
Those booked in discounted business class fare classes (in the "I" and "Z" fare classes) will have to pay a $500 one-way surcharge
Those booked in full fare business class fare classes (C, D, and J) will have to pay a $250 one-way surcharge.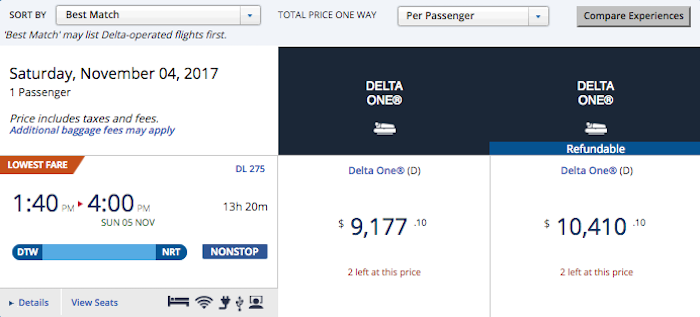 Does this fare look like it's in need of a surcharge?
Delta has confirmed that this is in fact accurate, though we don't yet know:
How long this will apply for, and whether it will just apply on the A350s, or also on the 777s once they're reconfigured
If this will just apply to the Seoul Incheon route, or also other routes
Best I can tell this hasn't been implemented yet, though if it is, this seems entirely moronic to me. I get airlines wanting to earn a revenue premium for a new product, though that's exactly why there are five business class fare buckets. If there's increased demand for the product, that should work itself out naturally in the form of more paid business class tickets, and hopefully more paid business class tickets in the higher fare buckets.
Let's also keep in mind that while the Delta One Suites look nice, this product doesn't have a bigger footprint than just about any of the other A350 products out there. These suites are really just modified Vantage XL seats. Sure, there are R&D costs to all this and the seats aren't cheap to manufacture, but on a per flight basis these seats aren't taking up any more space than they were before.
Bottom line
If Delta follows through with this idea, I doubt it will stick around for long. Trying to charge a full fare business class passenger paying $7,000+ for a ticket an additional $500 because the airline has a new seat (which is space efficient) is insulting. I hope Delta reconsiders this idea.
What do you think — is it reasonable (or smart) for an airline to add a surcharge for a new product?