On Thursday I wrote about how Delta revealed the details of their new 767-400 business class, which isn't what many of us were expecting.
What I hadn't written about at the time is the context in which this was revealed, which is a whole different topic that I find equally interesting.
Delta & Virgin Atlantic announce new London Gatwick flights
Delta and Virgin Atlantic have a transatlantic joint venture, and they've announced that they plan to launch flights from London Gatwick to both Boston and New York JFK in 2020.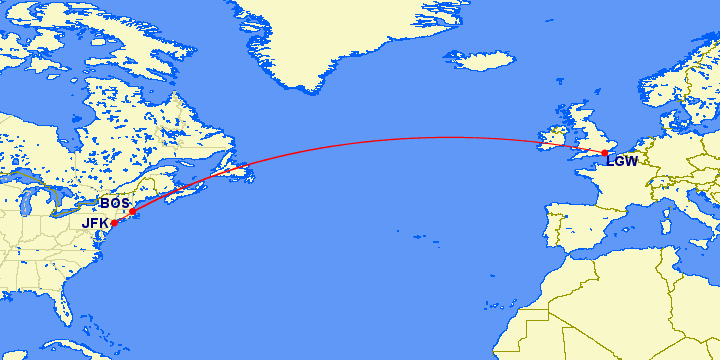 Virgin Atlantic currently operates some transatlantic flights from Gatwick, but primarily to leisure destinations. In the case of Delta, London Gatwick was their first ever transatlantic destination more than 40 years ago. However, nowadays the only London airport they fly to is Heathrow.
The lack of details is interesting… deja vu?
I find the lack of details in this announcement to be noteworthy. It's not stated whether Delta or Virgin Atlantic will operate this route, though that's fair enough, since the airlines have a joint venture, so they share revenue.
More interesting is that they don't state when they'll actually launch these routes. They say the routes are coming in 2020, and that details will be announced later this year. They're not even giving an estimate of when in 2020 they'll launch, and they don't even say that flights will go on sale this year.
Now, as a general rule of thumb, airlines don't announce service this far out for good reason. If they're planning to launch a route, why give competitors an unnecessary amount of advance notice? They're better off just announcing a route shortly before the flight goes on sale, which still gives them plenty of time to market it.
In many ways it sure seems to me like deja vu. In May 2018 Delta announced they'd start flying to India in 2019. The timing of the announcement was clearly politically motivated, as it followed the US and UAE reaching an agreement regarding Open Skies.
Much like with this situation, Delta didn't say when in 2019 they'd start the service, or share any more details. Recently CEO Ed Bastian said the flight would be announced in the "first part of 2019," but it still hasn't happened.
I'm doubtful it will happen at all, especially given Jet Airways' current situation.
What could Delta's ulterior motive be?
I don't want to be a conspiracy theorist, though the way Delta is making this announcement makes me wonder if there might be more to this story.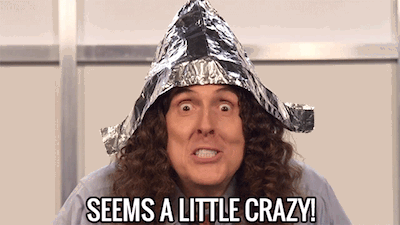 I suppose this could be a coincidence, but let's keep in mind:
JetBlue has been talking about starting service to Europe for a long time
If they start service to Europe, London will be their first destination
They can't secure Heathrow slots, so it's highly likely they'd operate the flight to Gatwick
They're making a huge announcement on Wednesday, April 10, 2019, and most of us think it's a near sure bet that they'll be announcing their intentions to launch flights to London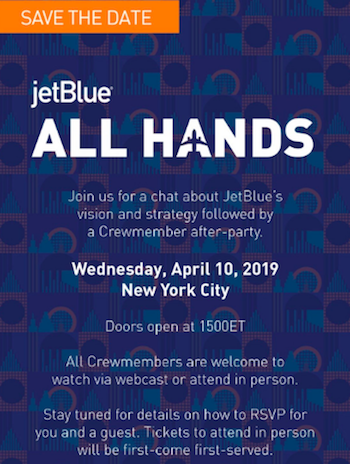 Bottom line
Something doesn't quite add up here. Delta is making a vague announcement that seems similar to their India announcement. They know JetBlue is expected to announce flights to London next week, and those flights won't be to Heathrow.
Could Delta be trying to scare JetBlue, or at least mess with them a bit? I'm not sure what exactly they'd accomplish by doing that, but that won't necessarily stop Delta…
I'm not suggesting Delta is making this announcement purely to mess with JetBlue, but at a minimum I think Gatwick flights may have been in their plans, and they decided to push forward the announcement just to beat JetBlue.
Basically, is it a coincidence that Delta and Virgin Atlantic are prematurely announcing new London Gatwick routes less than a week before they know JetBlue is expected to announce service to London? What say you guys?