Delta has just announced a pretty cool promotion for Delta SkyMiles Diamond Medallion members. Through this promotion, eligible members can receive free spa treatments at the Asanda Spas (located within SkyClubs) in Atlanta, New York JFK, and Seattle, through July 31, 2018. Here's how Delta describes this benefit:
From February 1st through July 31st, Diamond Medallion Members can receive select complimentary spa services at the Asanda Spa Lounges in the Atlanta E, JFK T4 and Seattle A Delta Sky Club® locations. This benefit is in recognition of Diamond Medallion Members' loyalty.

Complimentary services for Diamond Medallion Members include Dream Weaver, a light and sound experience designed to help achieve the benefits of meditation instantly, or Audio Guided Relaxation Experiences, where you can listen to noise cancelling headphones while being reclined in a Living Earth Zero Gravity Chair or Wave Lounger. Both experiences are designed by Deepak Chopra MD, world renowned wellness expert and mind body health pioneer, so you can relax during your travels. Asanda Spa Lounges also offer massages, facials, and popular hair, skin and body products.

Members must show their Diamond Medallion credentials to the Asanda representative to enjoy the complimentary services. Appointments are recommended and can be made by calling 844-588-2448.

As a reminder, Diamond Medallion Members can select Delta Sky Club access as one of their 2018 Choice Benefits.
In fairness, this sounds to me more like a relaxation treatment than what I'd typically consider to be a spa treatment. When I first heard of this I figured it would be something similar to the treatments at Amex Centurion Lounges in Dallas and Miami, where you get a complimentary 15 minute chair massage. Instead this is more of a "light and sound experience."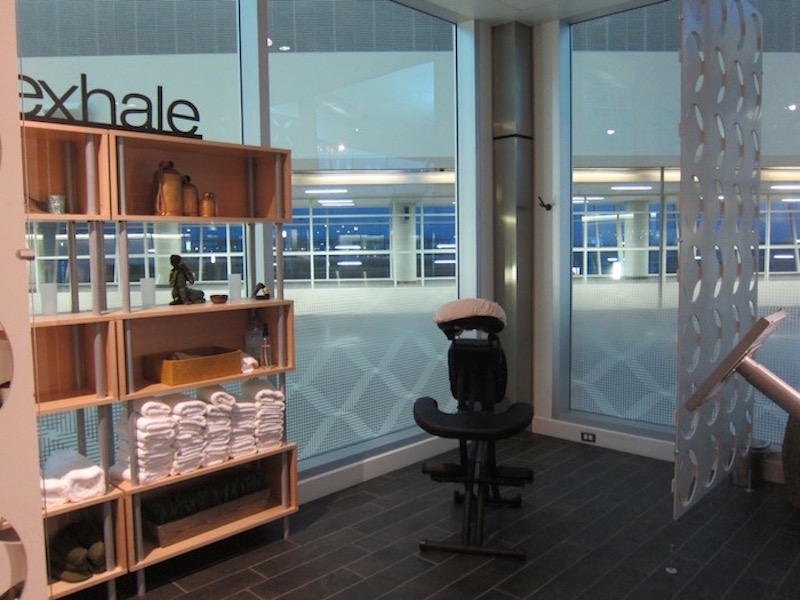 Amex Centurion Lounge Dallas spa
Based on looking at the Asanda website, it would appear that they usually charge $30 for the 25 minute version of this treatment. Here's the description on their site:
The Deepak Chopra Dream Weaver Light, Sound, and Mind Machine uses LED lights of various colors in special wearable glasses that are experienced through closed eyes. The lights pulse at specific frequencies, bringing you to various states of consciousness, reducing stress and anxiety. Enjoy the same calming effect as meditation and neurofeedback but without the months of work to achieve a blissful state.
25 Min – $30 / 3,000 miles
50 Min – $60 / 6,000 miles
If you're a Diamond Medallion member then you might as well give this a try. If you do, please report back on how it was!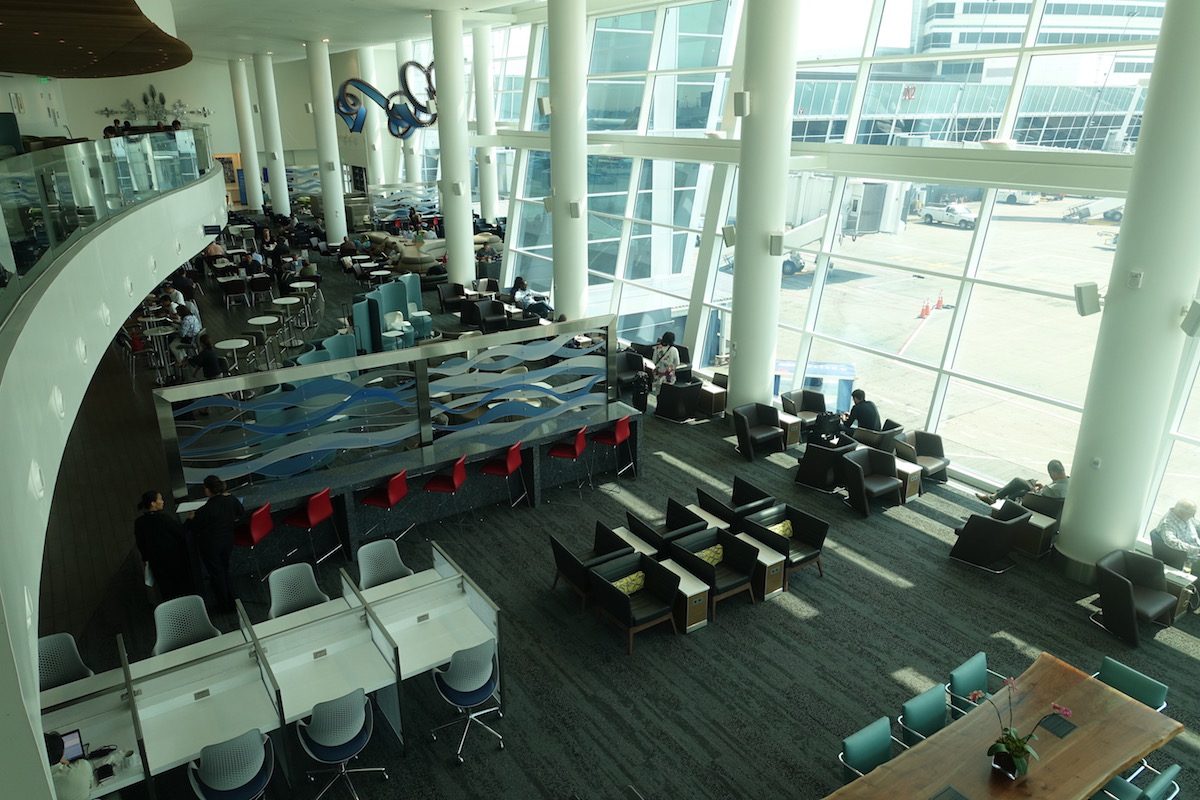 Delta SkyClub Seattle, where you can receive a complimentary treatment
(Tip of the hat to @IadisGr8)