Over the weekend Delta announced that they would no longer offer discounted fares through their group travel program for those attending NRA conferences, and that they're requesting that the NRA remove Delta's information from their website. This followed pressure from a lot of anti-gun consumers urging all companies to cut ties with the NRA — Delta certainly wasn't the only company to make some changes.
Delta is reaching out to the NRA to let them know we will be ending their contract for discounted rates through our group travel program. We will be requesting that the NRA remove our information from their website.

— Delta (@Delta) February 24, 2018
Then on Sunday Delta issued a statement regarding their stance on the NRA, which did damage on both sides, in my opinion. I feel like this was a situation where they should have just been quiet. Here's what they said:
Delta is reaching out to the National Rifle Association to let it know that the airline will be ending its contract for discounted fares for travel to the association's annual meeting through Delta's group travel program. The company will request that the NRA remove Delta's information from its meeting website. ​

Delta's decision reflects the airline's neutral status in the current national debate over gun control amid recent school shootings. Out of respect for our customers and employees on both sides, Delta has taken this action to refrain from entering this debate and focus on its business. Delta continues to support the 2nd Amendment.

This is not the first time Delta has withdrawn support over a politically and emotionally charged issue. Last year, Delta withdrew its sponsorship of a theater that staged a graphic interpretation of "Julius Caesar" depicting the assassination of President Trump. Delta supports all of its customers but will not support organizations on any side of any highly charged political issue that divides our nation.
Republican lawmakers in Georgia weren't happy about this, and decided to block a tax break for Delta that could have saved them up to $50 million. Sure enough, that passed yesterday in the Georgia house and senate, something that was lead by the state's lieutenant governor. Ouch.
I will kill any tax legislation that benefits @Delta unless the company changes its position and fully reinstates its relationship with @NRA. Corporations cannot attack conservatives and expect us not to fight back.

— Casey Cagle (@CaseyCagle) February 26, 2018
This morning Delta published a memo that their CEO, Ed Bastian, sent to employees. The memo is titled "Delta and the school safety debate." I think the whole thing is worth sharing, given how deep of a hole Delta has dug themselves here:
This week, you have likely seen Delta in coverage of the national debate over gun control and security in U.S. schools. I want to take the opportunity to update you on how we got here and where we stand.

On Saturday, Delta rescinded a one-time group travel discount for the National Rifle Association's annual meeting, and asked the organization to remove our name and logo from their website. This decision followed the NRA's controversial statements after the recent school shootings in Florida. Our discounted travel benefit for NRA members could be seen as Delta implicitly endorsing the NRA. That is not the case.

I have heard from many of you over the last few days. Our people and our customers have a wide range of views on how to increase safety in our schools and public places, and we are not taking sides. Our objective in removing any implied affiliation with the NRA was to remove Delta from this debate.

While Delta's intent was to remain neutral, some elected officials in Georgia tied our decision to a pending jet fuel tax exemption, threatening to eliminate it unless we reversed course. Our decision was not made for economic gain and our values are not for sale. We are in the process of a review to end group discounts for any group of a politically divisive nature.

None of this changes the fact that our home is Atlanta and we are proud and honored to locate our headquarters here. And we are supporters of the 2nd Amendment, just as we embrace the entire Constitution of the United States.

I have tremendous respect and admiration for Governor Nathan Deal, and thank him for the work he has done on the jet fuel tax exemption. He is a great friend to Delta. I know this action by the state legislature troubled him as it does all of us.

I know it is not comfortable to be caught in a highly emotional debate, and many of you have received questions from customers. We are at our best when we bring our customers and our world closer together. Hopefully, our decisions this week will serve this ultimate cause.

I want to thank every one of you for your professionalism and continued focus on taking care of our customers every day.
Oh my, this sure is some political posturing. You know a company has dug themselves a deep hole when their CEO says "we embrace the entire Constitution of the United States."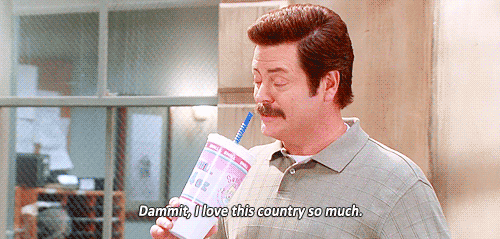 I really don't even know what to make of this situation anymore. It's all so confusing. You have Delta talking out of both sides of their mouth, you have Republicans blocking tax breaks for big business, you have the government punishing a company over a discount that they are or aren't offering to certain people, and you have Delta, the most self proclaimed anti-subsidy airline on earth, losing a subsidy. Is it April 1 yet?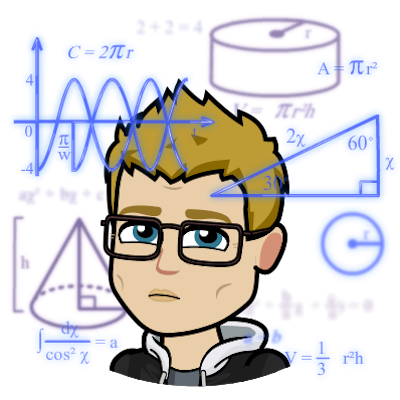 My advice for Delta: drop it. Delta isn't making any friends on either side with their stance here, and they're the ones who keep bringing it up. This story would die already if they'd stop issuing statements like "we love the constitution."