For a couple of years now, Alaska and Delta have been at war in Seattle. Historically Alaska is Seattle's hometown airline. Then a few years back Alaska and Delta announced that they'd grow together. Delta launched a bunch of new international flights out of Seattle, with the intention of Alaska providing the regional feed for those flights.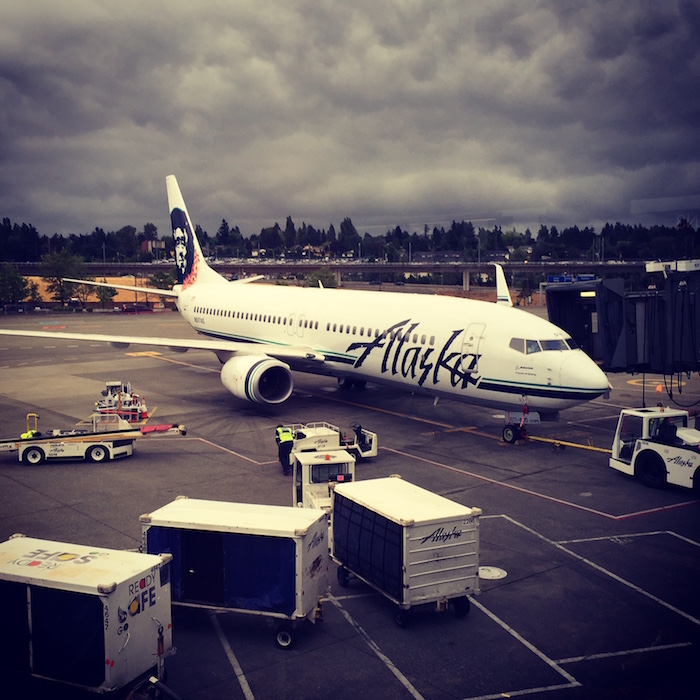 That worked great for a while, but then Delta realized that they didn't actually need Alaska to provide that regional feed, and that they could just operate those flights themselves. So they did, and they've been growing every since.
Beyond actually growing their flights, they've done everything in their power to try and appeal to Seattleites, though many would argue they're going about it all wrong.
Beyond that they've copied many things that make Alaska unique, from their 20 minute baggage guarantee to their special club for citizens of the state of Alaska.
Well, now Delta is trying to appeal to Seattleites in a different way. The Seattle Seahawks have gotten progressively more popular over the past several years, and they have quite a connection with Alaska Airlines. Seattle Seahawks quarterback Russell Wilson is the airline's CFO ("Chief Football Officer").
Well, the latest way in which Delta is trying to appeal to Seattleites is through the Seattle Seahawks.
Delta is introducing 12Status, which is available to residents of the state of Washington. For those of you not familiar, you can read about the significance of the number 12 for the Seattle Seahawks here.
What are the perks of Delta 12Status? Each member gets:
500 bonus SkyMiles for every 12,000 people who sign-up
1 bonus mile for each passing yard at home games during the season
Priority boarding when departing out of SeaTac Airport on Delta
Furthermore, new SkyMiles members get 1,200 bonus miles for joining.
Bottom line
This is a nice opportunity to earn some bonus Delta SkyMiles if you're a Washington state resident, though at the same time it's almost pathetic the degree to which Delta is copying Alaska just to appeal to Alaska flyers. They even copied Alaska Airlines' club for residents of Alaska, even though Delta's presence there is a tiny fraction of Alaska Airlines'.
Ultimately I think Seattleites in particular don't really appreciate Delta's cheap attempt at trying to get cozy with them.
But hey, at the same time, free miles are free miles. 😉
(Tip of the hat to Points, Miles & Martinis)