Copa Airlines broke away from United MileagePlus and started their own frequent flyer program back in July. Since most of Copa's best customers are elites in other programs, they've been offering status matches to Copa ConnectMiles.
This is a great way to get free access to the United Clubs even on wholly domestic itineraries where you would otherwise need a United Club membership, provided you already have elite status with United or another program.
Copa has seemingly been pretty generous in matching other programs, though there are some reports that they might have tightened it up a bit lately, at least for those matching from programs outside the North America region. Both Ben and I are now Copa Platinums — he matched his American Executive Platinum status while I matched from United 1K. My Dad also matched and ended up as a Platinum.
My Dad's datapoint from last week indicates that the program is still going strong. It's a straightforward process, but there have been a few questions, so I thought I'd do my best to answer them here.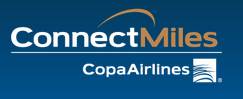 How Long Does It Take For A Match To Go Through?
I called (and emailed) Copa to request my match about a month ago. I received an email informing me that my account had been upgraded within a few hours. By the time I logged in, my account showed that I was a Platinum, and the screen showed a gray Copa Platinum card, with the Star Alliance Gold logo.
When my Dad did his match last week, he didn't receive the email until the next day. When he logged in, his account showed he was a Platinum, but the card on the screen was still the blue general member version. That means that even though his account said he was a Platinum, he couldn't print out a Platinum version of the card.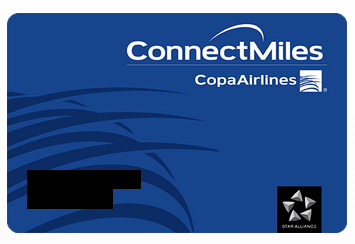 When Will My Blue Card Turn To Gray?
When I did my status match a month ago, it was pretty much instant. When I logged in for the first time after receiving the email, my account said I was a Platinum, and my online card was also the Platinum version.
In case of my Dad, it seems to have taken about a week after he received the match confirmation email for the online version of the card to upgrade to reflect his new status. I'm not sure why the rest of the account can update immediately, when the card takes a week. But this is a Latin American airline, so sometimes you just can't get in a hurry.
When Will I Receive My Physical ConnectMiles Card?
That's a good question. I still don't have mine, and it has been a month. A buddy of mine did his status match back in July and said it took about 60 days to receive his credentials, so I probably wouldn't expect them before that.
And it could take longer since there are a lot more people matching these days.
[This space reserved for a photo of a physical Copa ConnectMiles card.]
I Don't Want To Wait 60 Days!
That's not a question.
I once waited 6 months for Turkish to send my credentials to arrive. I guess there's a reason that Turkish granted status for 2 years… because even then, you still only got about a year of use from it. At least Copa has an option to print the card from the website.
Can I Get Into United Clubs Without The Physical Card?
Maybe.
My Dad reports that he went 2 for 2 in terms last week at United Clubs at two different hubs. He simply printed out a copy of his Platinum card from the website, showing his name, account number, and Star Gold logo. Then he explained that Copa was sending him a replacement card but that they advised him to print out a temporary copy from the website. Apparently that worked.
I've been entering United Clubs on Star Gold credentials from foreign airlines for years.
Even if you have the physical card, the number still needs to be entered manually into the computer, as they can't be swiped. That means there's nothing really different from reading the number off a piece of paper rather than a plastic card.
That said, it is still going to depend a lot on the lounge matron and the story you tell as to whether you get in or not. If you get denied at a hub with multiple clubs, I would just walk to a different terminal and try again.
What If I'm Denied Entry Because I'm On A Domestic Itinerary?
Like I say, I've been using foreign Star Gold access to gain entry to United Clubs while on domestic itineraries for years. There have been a few times when the agent has started to say that I don't get access while traveling domestically. I honestly think that for the most part this is simply a programmed response on their part because they do get a lot of people who think that flying domestic first, or being a 1K, should get them access anytime. So it sort of becomes a reflex for them.
Once you explain that this is a a Copa Star Gold card, it will probably be fine.
If that doesn't clear it up, you can decide whether to press your case. I'll be honest — when I know I'm right, I tend to stand my ground. So I'd insist upon a supervisor. Let them get out the book and prove to you that you don't have access.
Or for the non-confrontational types, maybe just walk over to a club in a different terminal and try again…
What About Club Access Upon Arrival?
Lounge access for Star Gold members is for departing flights only. That means that technically you don't get club access based on a Star Gold credential if you have just arrived at your destination. Put another way, you can access the club before your flight, or during your connection (i.e. before your next flight), but not at your destination airport.
I learned this the hard way while trying to grab a quick snack at the Lufthansa Senator lounge in Detroit a few years ago. Lufthansa got out their lounge access guidebook where it clearly stated that only departing passengers get lounge access. I turned around and left like a sad puppy dog with his tail between his legs.
Now it should be noted that Lufthansa is notorious for both knowing the rules and enforcing them. United, on the other hand, is more known for making up rules.
So while you may well get denied entry to the United Club upon arrival at your destination, odds are that it won't be for this reason.
Do I Have To Renounce My United Status When I Match To Copa?
No.
This isn't a citizenship issue. You can be top-tier members with two (or a dozen) airlines at the same time.
Bottom line
Copa is taking longer to process status matches these days, but the program seems to still be going strong.
Once your status match has been approved it may take a few days for your temporary card to be available, and it could be a few months before you receive physical credentials.
What other questions do you have?