This is extremely rare. While base rooms at Hilton's best hotels ordinarily go for 95,000 points per night, it takes more points to book a premium room, since the number of points required for a premium room is correlated to how much a cash stay would cost. So you'll typically pay a disproportionate number of points if trying to book a premium room.
The Conrad Maldives is one of the most aspirational Hilton family properties in the world, and the base room there is a Beach Villa, which costs 95,000 Honors points per night.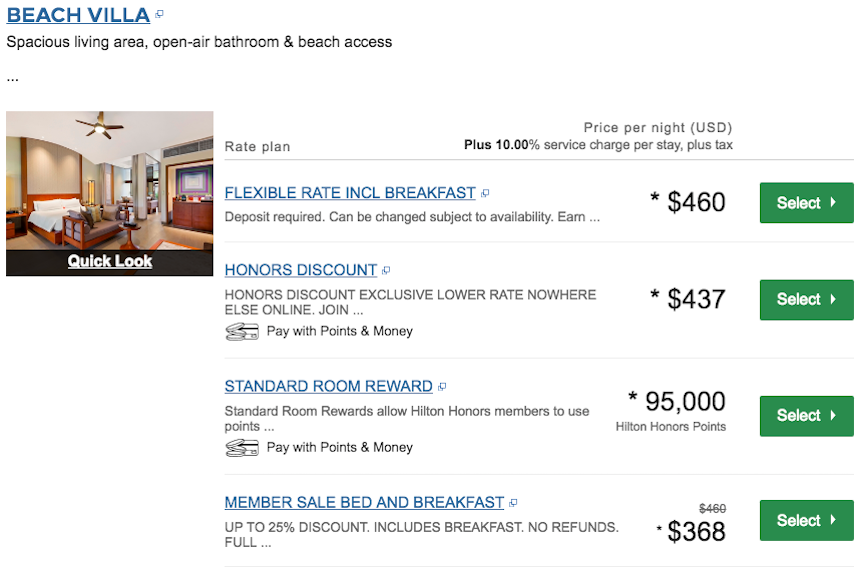 However, at the moment you can book a Water Villa (which is an overwater bungalow) for 95,000 Honors points per night, which is a heck of a deal.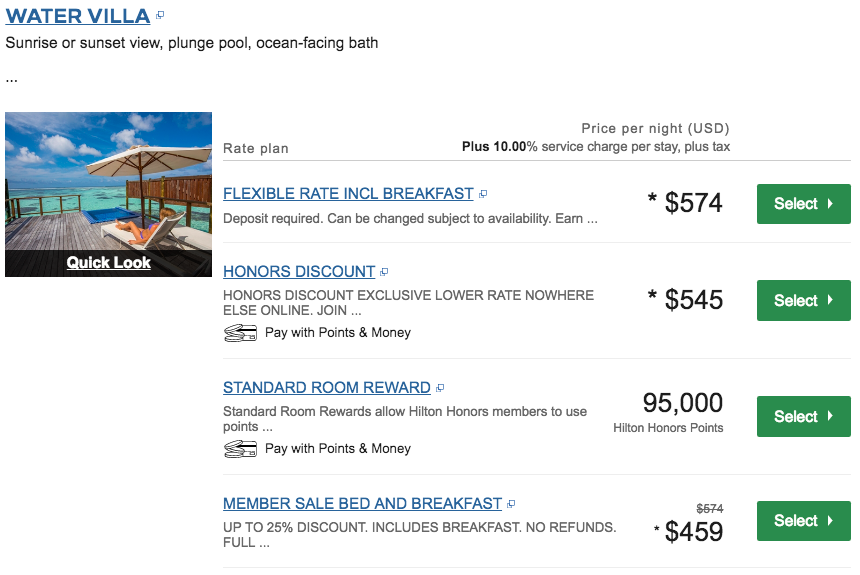 Keep in mind that if you're an elite member you can get a fifth night free, meaning you'd pay an average of 76,000 Honors points per night.
So that's a great opportunity, since in the past I've only ever seen those rooms for 300,000+ points per night. However, the paid rates I'm seeing at this hotel are among the lowest I've ever seen, though admittedly I'm looking at rates in low season. $460 for an overwater villa? Not bad. However, keep in mind even that doesn't include the 10% service charge and 12% tax, which will add up quickly, and which you don't have to pay when redeeming points.
Of course if you're redeeming in peak season you'll get a lot more value.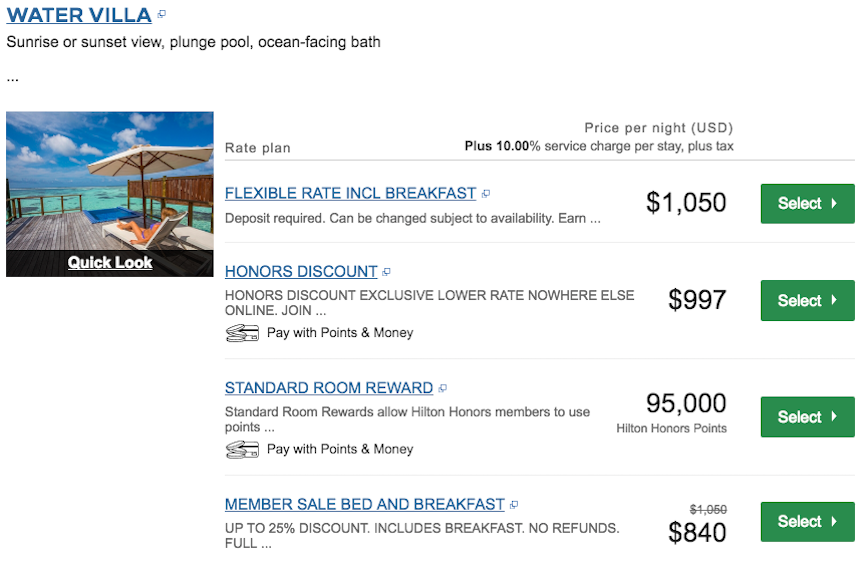 There aren't many hotels in the Maldives that you can redeem points for, and there are even fewer where you can efficiently redeem for an overwater villa, so this is a great opportunity. For example, the Park Hyatt Maldives can be booked for 25,000 points per night, though you can only redeem points for base rooms. You have to pay cash to upgrade to an overwater villa. Then the St. Regis Maldives can't even be booked at the standard award rates, but rather only for a crazy number of points.
Anyone plan on booking a Conrad Maldives overwater villa for 95K points per night?