Earlier this week Mike shared his family's experience staying at Hyatt hotels where his kids are often invited to choose a toy upon check-in. I concur — my wife and I have schlepped home more than our fair share of monkeys, bears, and just about every other animal known to man.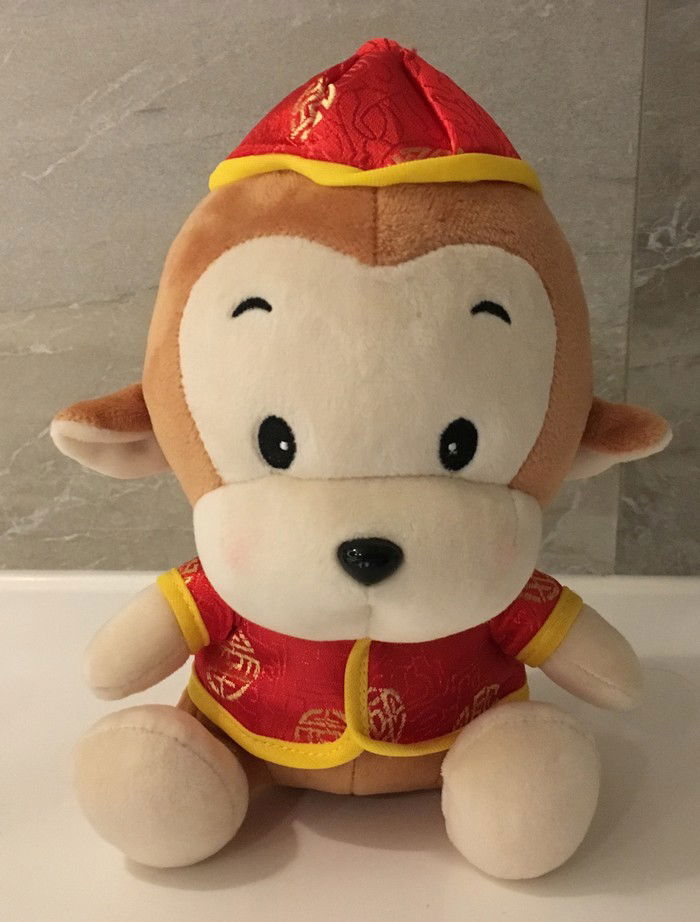 It has gotten to the point that we've even thought about bringing along another bag just for their swag, similar to how Ben needs an extra rollaboard for his ducks and amenity kits.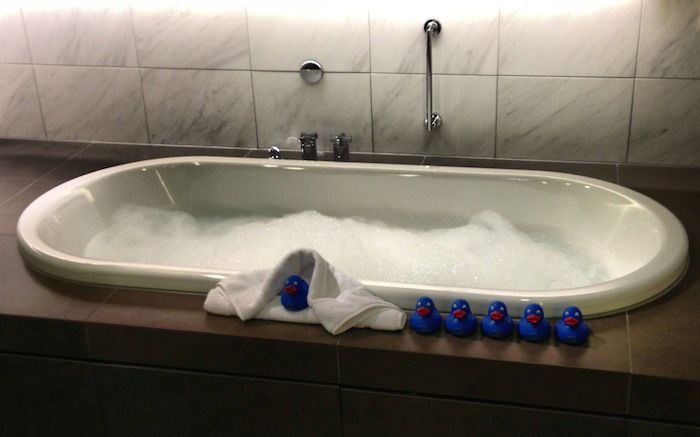 Mike went on to say that his favorite part of the Hyatt program, as a newly minted Hyatt Diamond, was the confirmed suite upgrades. Note the word confirmed.
While the word might seem benign to you, it tends to raise the ire of our resident Hilton homer, DCS, who quickly showed up in the comments arguing that Hyatt suite upgrades are actually confirmable rather than confirmed.
Now I know, y'all are going to start groaning thinking "please Travis, don't feed the troll, Just let it go." But hear me out.
I think I know where DCS is coming from on this
See, he's an academic, sort of like yours truly. We absolutely love to play semantics when we write papers. We spend hours and hours thinking of how to state our results so that we can never be proven wrong.
Where do we learn this amazing skill? From our graduate advisers, of course! As a case in point, my adviser once put me through over 20 rewrites of the same paper — by the end he was literally replacing the's for an's, and then a day later, he would tell me to change it back. (Don't worry CW, I still love ya!) He had a saying of "once you publish a paper, you never get it back," meaning you have to make it perfect, because once it's published, there's no fixing it, and it'll be associated with you forever.
The reason we are so careful with our wording, of course, is that there's always a DCS (or three) at rival institutions who go over your paper with a fine-toothed comb looking for points they can argue with you. Sure, they'll do it under the guise of collegiality and all, but face it — they want to prove you wrong.
And that leads us to DCS and his insistence that the world is wrong in referring to Hyatt suite upgrades as confirmed. He writes:
There is no such thing as a "confirmed" upgrade. It depends on AVAILABILITY, like any other top elite suite upgrade. No availability, no upgrade. Period.

BTW, you were an SPG [r.i.p] guy. Well, they refer to their SNAs as 'confirmable' upgrades. How about stopping the deception and calling them what they are — CONFIRMABLE, implying "guaranteed"? This is straight out of the SPG T&C: ""Suite Night Awards" may be redeemed for advance CONFIRMABLE [caps mine for emphasis but word is in original] upgrades for select, premium rooms or standard suites on a per room, per night basis, subject to AVAILABILITY [caps mine as well] and the applicable terms and conditions set forth on http://www.spg.com/50nightsbenefit ."

It is the same thing even for airline upgrade instruments. This how "confirmable" airline upgrade instruments work:

From UA on my recent trip to SIN upgraded with a GPU: "We're pleased to let you know that your request for an upgrade from Chicago, IL, US (ORD – O'Hare) to Hong Kong, HK, CN (HKG) has been confirmed. If you've requested an upgrade for another flight in this reservation, we will notify you separately if it is confirmed."

Confirmable is what all upgrade instruments are UNTIL confirmed, so it does not matter whether that happens at booking or at check in. AVAILABILITY must be there first.
Confirmable and confirmed are indeed different
I agree with him that upgrades are confirmable until they are confirmed. Let's take that as truth.
This is in fact how it works on United. As a 1K, I can apply a Global Premium Upgrade, and, with a little luck, the upgrade will go from theoretically confirmable to actually confirmed sometime between the time it was applied and boarding. Until then, it's just waitlisted. Thus, it is semantically correct to call the upgrade confirmable because in reality, you will almost always go on the purgatorial waitlist first.
American has a similar scheme for their systemwide upgrades. In the hotel world, Starwood does too (as DCS correctly states) — upgrades are pending until five days out at which point they can start to confirm.
But that's definitely not how it works in Hyatt-land.
For better or worse, there simply is no ability to waitlist for a suite. I mean, seriously, we're talking about a company that considers it a good day when the reservation system doesn't crash for more than 10 minutes. There is either availability, in which case you confirm immediately, or the agent tells you there are no suites available for upgrade at which point you hang up and try again tomorrow.
The key here is the lack of waitlisting. Since Hyatt suite upgrades confirm immediately (or not), there's no time during which they are "confirmable" but not yet "confirmed." They go straight from unapplied to confirmed, bypassing the waitlist completely. That means that, unlike United, you'll never get a random email from Hyatt telling you that your upgrade is now confirmed because you knew it was confirmed (or not) from the moment it was applied (or not).
And that's why we correctly refer to them as confirmed suite upgrades.
Do I wish they were confirmable and not just confirmed? Of course. If they were confirmable, it would imply that waitlisting was possible which would obviate the need to call back and check every day. But I'm not holding my breath that that will ever happen.
Now remember, we need to cut DCS some slack — as a Hilton Diamond, he doesn't have suite upgrade instruments at all, so this is naturally going to be confusing. And lest he tell you how many complimentary upgrades he gets after browbeating asking the check-in agent, remember that we can do the same thing at Hyatt. So our four confirmed suite upgrades are superior to theoretical infinite suite upgrades.
Bottom line
Hyatt suite upgrades are confirmed (not confirmable!) because there is no ability to waitlist. They either confirm immediately or they remain unapplied in your account.
Will this lay the issue to rest? Of course not. But, as in the world of academia, I figure we can all cite this post when DCS brings the topic up again. And heck, it might even increase my h-index in the process…
What do you think?