Reader Craig posted an interesting question in the "Ask Lucky" forum. While it's a fairly long story/question, I do think it raises an interesting question, which is why I think it's worth answering here:
I have the utmost respect for the majority of crew. I understand parts of their jobs are tough and rather thankless and I generally give them alot of leeway in regards to attitude but when should you challenge something that I believe is incorrect behaviour? I am sitting in 1A on a AA transcontinental fight JFK-LAX. It was a 10am departure so it's not a red eye fight but I had a long previous night and a quick look around the cabin show 9 other pax trying to get some sleep with the seats flat and blinds down. I say trying as the crew (5 currently with the odd guest) are in the forward cabin, lights on, no curtain drawn having what could only be described as a loud gossip session with the requisite loud talking, laughing etc. This has been going on since the rather rushed and rote lunch service.

My question is: do you complain about crew whilst on the flight? After being unable to sleep even with Bose headphones on I got up and went in and asked, politely, that I and from the look of it the rest of the cabin would like to sleep so could they draw the curtain and perhaps talk quieter?

Well, I was met with cold stares from all and open hostility from the lead crew who served first stating that they have "done their work" and "are just passing the time." I replied that I thought their work ended only after we landed and deplaned I was told that sorry if you don't think we can have a moment to ourselves and then dead silence and stares from them all. I have gone back to my seat but they are all still there. Talking loud. Ignoring me completely. The person in 3A has now gone up and told them to "be quiet! Now!" I am a full revenue passenger but that is not the point. It seems this crew genuinely don't care what the passengers think. I am going to leave a complaint but should I have bothered to call them out at all during the fight?
First of all, that sounds absolutely terrible. I've had a lot of bad service, but asking the crew to quiet down in first class and basically being told to shove it is appalling.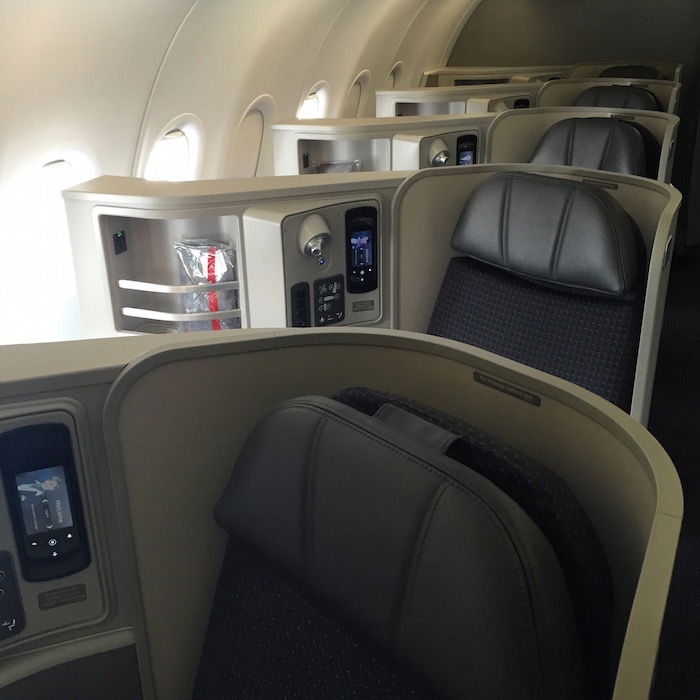 Let's address the big picture question of when it makes sense to address a crew directly.
US airlines don't have onboard supervisors
I think part of the reason service is so lackluster on US carriers is because the lack of a crew member in a position of authority. At US carriers the lead flight attendant is simply someone who gets paid a couple of extra dollars an hour to make announcements and do the paperwork. They don't have the ability to really discipline the crew, so they're not actually "supervising" the crew.
Contrast that to foreign carriers, where the purser/inflight service manager/customer service director (whatever the term might be) is actually in a position of authority. Foreign crews aren't just scared of being disciplined by management, but also scared of being disciplined by their purser, because they really are an authoritative figure.
When do I address problems onboard?
As a general rule of thumb, I'll address problems onboard if there's something which can actionably be done to fix it.
For example, I'd mention something to the crew if the cabin is too warm, there's too much galley noise, the lighting is too bright, etc. After all, you want to give them the chance to fix it.
However, personally I'd almost never address service problems as such onboard a flight. In other words, I'd never tell a flight attendant to their face that I thought they were rude, lazy, etc.
The one exception would be if I were flying a foreign carrier, and towards the end of the flight the purser came around to ask how everything was (which is the norm). I'd have no qualms saying "to be honest the service was really lackluster," or whatever the problem might have been.
But I'd never even address it with a purser earlier in the flight. Because even if the purser has a conversation with the crew in an effort to fix it, it would be incredibly awkward to be served by the crew which you just caused to be disciplined.
How my approach differs on US carriers
All that being said, my approach differs considerably on US carriers. Why?
There's not an authoritative crew member onboard, which tends to mean all the flight attendants have each others' backs
Post-9/11 flight attendants have a lot of latitude to kick people off planes for anything they might consider "disruptive," which leads to some crews being on power trips
So on US-carriers I'm even milder. I'd only address service issues if it's something I knew they could easily fix. And then I'll only address them once. Furthermore, I'd never take a threatening tone, or say anything which could be interpreted in a threatening way ("if you don't quiet down I'll complain").
I actually think Craig took the right approach here. I would have brought it to the crew's attention. In his shoes perhaps the only thing I would have added after the first statement is that "the whole reason I booked American first class is so I could get some rest, and I can't do that with the noise level." That way you're not directly calling them anything, but you are explaining in an abstract way what you paid for and how your experience differs from your expectations.
Bottom line
Craig's situation is really unfortunate. In his shoes I'd be writing a very strongly worded, factual letter explaining that:
The crew was extremely loud to the point that you couldn't sleep
You brought this to the crew's attention, and they informed you they were "done with their work" (this is the key detail, and what will get them in most trouble)
Other passengers couldn't sleep either, as they reported the same problem
It sucks when this happens, though fortunately service that bad is at least somewhat rare.
What's your approach when it comes to addressing crews over service issues?