I'm a huge fan of CLEAR, and have written about it quite a bit in the past. I signed up for it last year, and it has saved me a significant amount of time.
The benefit of being a CLEAR member is that instead of lining up to have your ID checked in the regular line or Pre-Check line, you can go to the CLEAR line, scan your fingerprints, and then you're escorted past the ID checker. With TSA PreCheck lines sometimes being longer than the regular lines nowadays, this lets you skip to the front of even that line.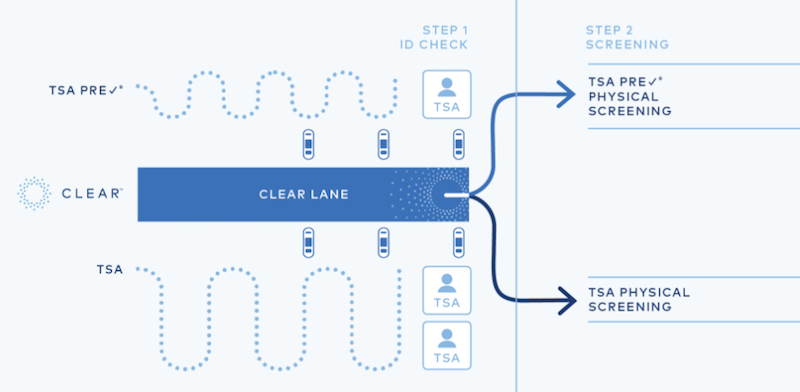 It doesn't always save me time, though what I appreciate is that it makes my airport experience consistent. I'm always on my way within a few minutes.
While the normal price for CLEAR is $189 per year, nobody should actually be paying that much. Just for being a SkyMiles member (without any status) you get a reduced price of $119 per year, and the price goes down even more if you have status.
The only real downside to CLEAR is limited coverage.
At some airports they have a great setup. For example, at LAX they have locations at every terminal except Tom Bradley International Terminal. At other airports they have terrible setups. For example, at MIA they were only able to get space at the E Concourse security line, which doesn't even have Pre-Check, so you have to decide whether you want CLEAR or Pre-Check.
JFK can be one of the worst airports in the country when it comes to security lines, though as of now CLEAR only has a location at Terminal 2, which is one of the smaller terminals at the airport.
So there's some really good news on that front. CLEAR will be expanding to JFK Terminal 4 as of tomorrow, Monday, November 19, 2018.
This is such an awesome development. While I'd like to see CLEAR expand to all terminals, Terminal 4 has among the worst security lines, so this will really come in handy.
Terminal 4 is used primarily by Delta, though also by lots of international airlines, including Air India, EL AL, Emirates, Etihad, Kenya Airways, Singapore Airlines, South African Airways, Virgin Atlantic, and many more.
This is a phenomenal development, and if you're a NYC-based flyer who hasn't considered CLEAR in the past, you might want to now…
Anyone excited about CLEAR expanding to JFK Terminal 4?