While not personally one of my favorite loyalty programs, Choice Privileges is a niche program that does have some sweet spots. They often have lucrative promotions for stays, and also often sell points at a discount. Travis has explained why he thinks Choice points are worth buying.
One of the best uses of Choice Privileges points is for redemptions in Northern Europe, where hotels are otherwise quite expensive. Travis has redeemed at hotels like the Clarion Collection Hotel Folketeateret and the Clarion Collection Hotel Bastion, which cost 16,000 points per night, and include breakfast and dinner. Sometimes Choice sells points for ~0.5 cents each, in which case that's a heck of a deal for a hotel like this.
There has been one major quirk when it comes to redeeming Choice Privileges points that has taken away a lot of the potential from the points. Specifically, Choice Privileges has only let members redeem points for stays within 30 days in the US and Canada, and for stays within 60 days at all other properties.
That window has now been increased — Choice Privileges is now letting members redeem their points to book free nights 100 days out at properties around the world. This is a fantastic development, given that many want to plan their travels further out than 1-2 months.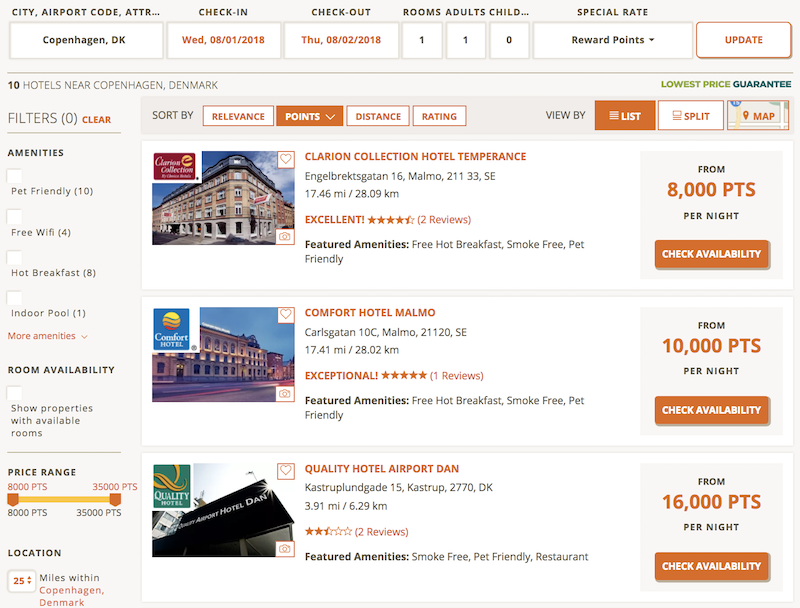 Note that you have to be logged into your Choice Privileges account to see this extended booking window — if you're not logged in you'll still see those nights as "sold out" more than 30-60 days out.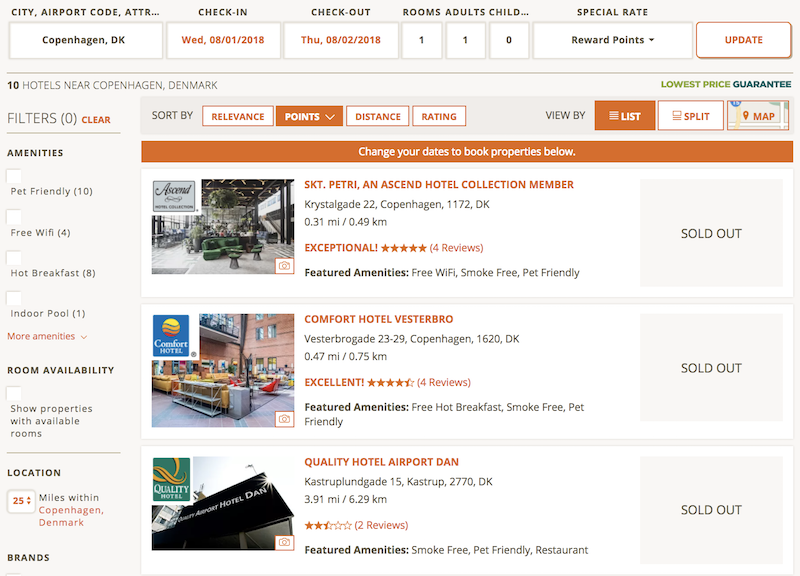 It has also been shared with me that a couple of other updates have been made to the program, including:
Points + Cash has been relaunched, allowing members to combine money and points for hotel stays
Starting next year, Platinum and Diamond members will have get Avis Preferred Plus status
Bottom line
Choice Privileges increasing the booking window for award stays is a huge improvement to the program. Being limited to making award bookings 30-60 days out was restrictive, so seeing that window now increased to 100 nights is great. That's still not as good as most hotel programs, where you can book a year out, but at least it's progress.
Does this new booking window change your interest in Choice Privileges?