Hello from Singapore! After flying China Southern's A380 business class from Los Angeles to Guangzhou, I connected to Singapore on a China Southern A320.
Before I talk about that, Guangzhou Airport is just freaking awful. When I transited years ago I was freezing, since the airport's heating seemed to not be working. My assumption was that something was broken. Nope. The same was still the case. It was SO COLD. In the lounge I poured myself a cup of hot water just so I could touch it with my hands.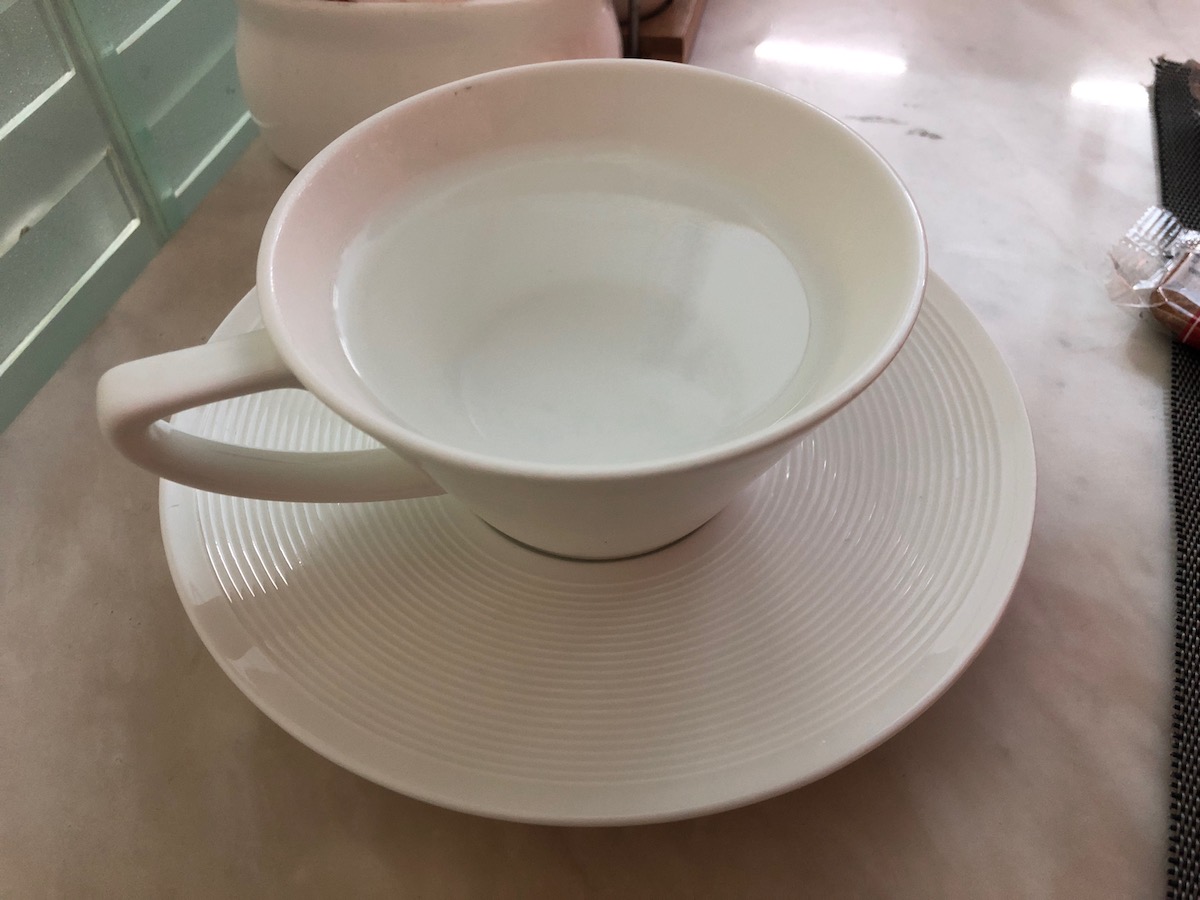 The outside temperature was 39 Fahrenheit, and I imagine it wasn't much warmer inside.
The seats in China Southern's A320 business class were the same as on most other narrowbody aircraft operated by Chinese airlines, and are similar in comfort to domestic first class within the US.
So what was unusual about the seats? The fact that there was only one row of business class.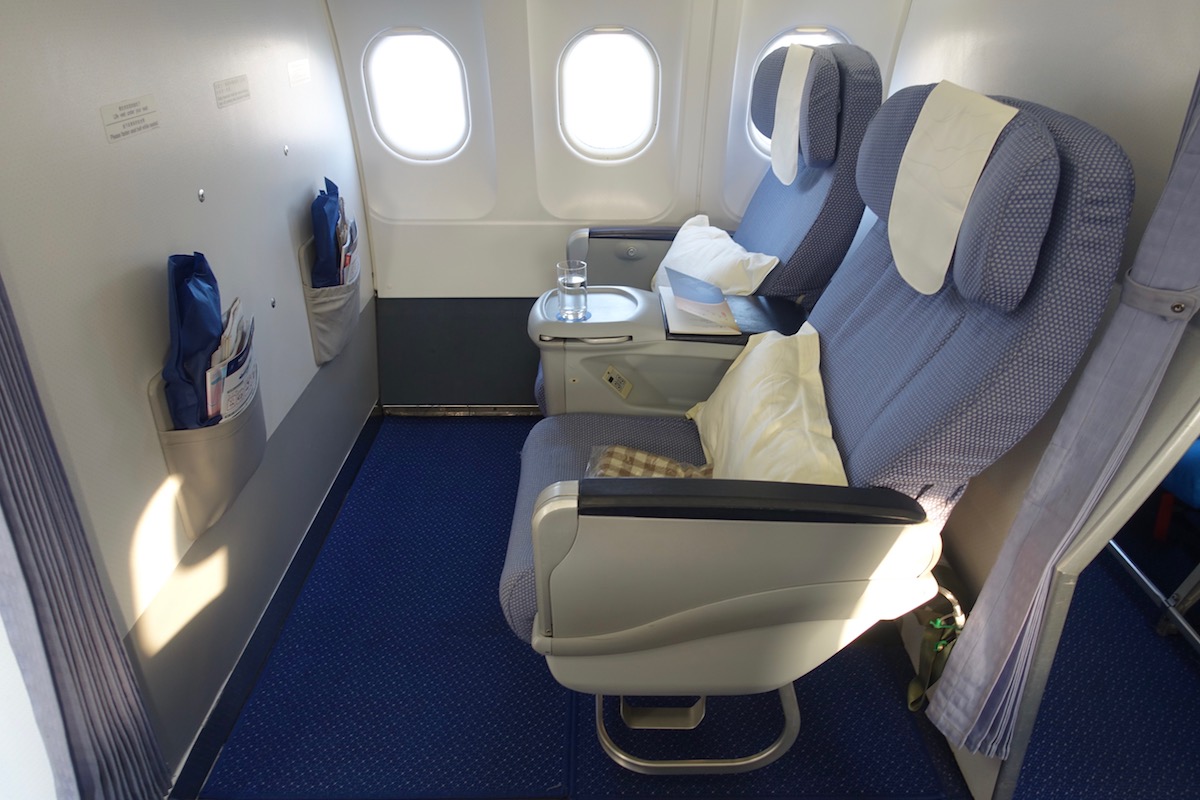 I've seen this in international first class. For example, Air France's 777 first class consists of just four seats, and TAM's 777 first class (which no longer exists) also consisted of just one row. But I've never before seen this on a narrowbody aircraft. I wasn't expecting it either, since SeatGuru suggests that China Southern's A320s have two rows of business class seats, which seems more reasonable.
While the service on my flight from Los Angeles wasn't good, this flight was excellent, by comparison. The flight attendant taking care of business class, Shirmee, was attentive and friendly. She even cleared plates between courses, and distributed the menus.
However, I found the meal service to be strange. The flight was departing at 8:20AM, and they served lunch after takeoff, rather than the breakfast I was expecting. It's not every day you're asked to make the choice between beef and tilapia at 8AM.
It's a bit sad to me that the service was that much better on a short flight than on China Southern's flagship aircraft on their flagship route, but really the only thing consistent about airlines is that they're inconsistent.
Does anyone know of another airline that has a one row premium cabin on a narrowbody aircraft?