It's always nice to see airlines invest in better premium seats on narrow body aircraft, though China Eastern's new seats are leaving me a bit conflicted…
China Eastern's new 737 business class
Twitter user @talkairlines reports how China Eastern has installed new business class seats on one of their 737-800s. Previously the airline had "standard" narrow body premium seats within China, which would be similar to what you'd find in domestic first class within the US.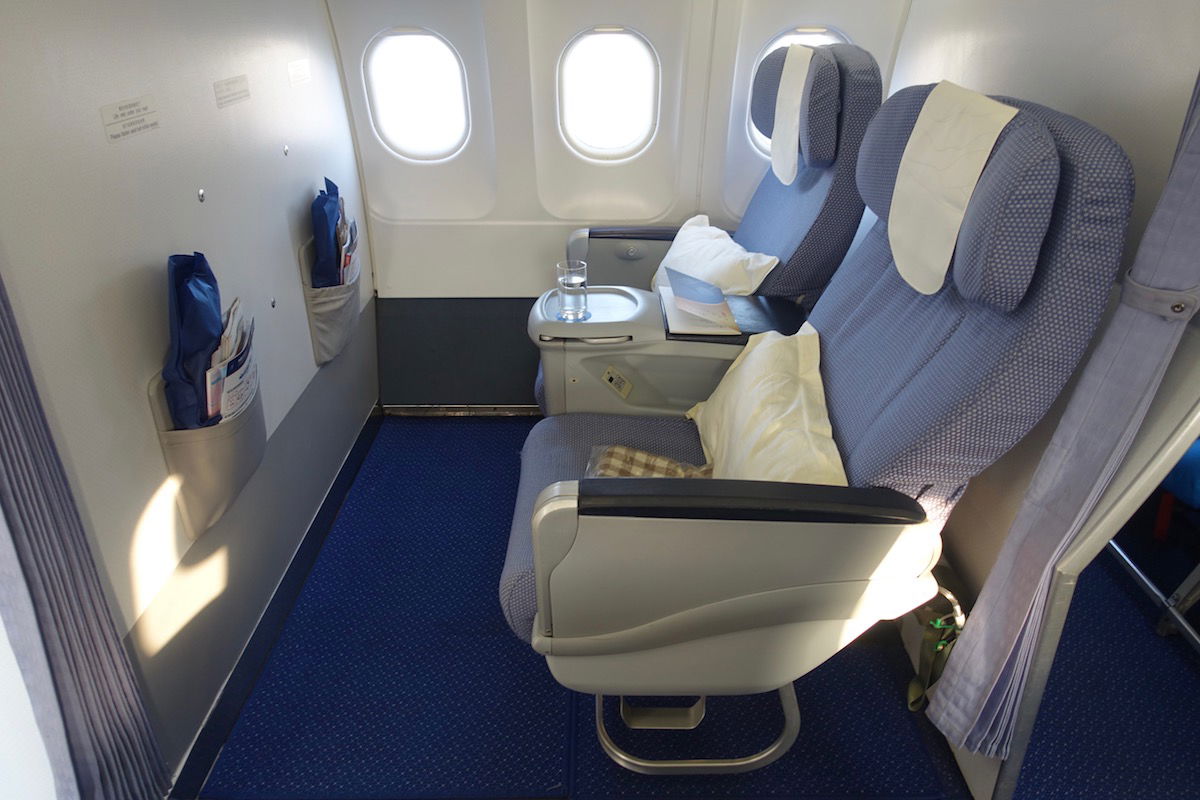 China Southern's A320 business class
China Eastern has installed angled seats on the 737-800 with the registration code B-7591. These new seats are manufactured by AVIC Hubei Ali Jiatai, which is a Chinese seat manufacturer.
There are two things that stand out:
While I suppose angled seats are a bit better than your standard domestic premium seats, in reality they're quite uncomfortable, and it's sad to see an airline introduce these in any capacity in 2020
Those inflight entertainment screens are tiny
China Eastern debuts angled flat seats on narrowbody aircraft. B-7591, a Boeing 737-800, is the first to receive the product. Seats manufactured by AVIC Hubei Ali Jiatai. pic.twitter.com/EwcWaMoqbm

— Kai-Chin Shih (@talkairlines) January 4, 2020
It's one thing if the airline were simply reusing seats from old wide bodies and putting them on 737s, but it's my understanding that these are actually new seats.
It's not yet known how many 737s will get these seats, and for what it's worth, this plane seems to almost exclusively operate domestic flights.
The better seat they should have gone with
For the most part fully flat seats take up more space than angled seats, so they were probably trying to find a happy medium, offering a more comfortable seat without wasting too much space.
In those situations, logically they should have gone with the Collins Aerospace Diamond seat. This is a fully flat seat that's space efficient, because the footwell for a particular seat is to the side of the seat in front, so the pitch is similar to an angled seat. Lots of airlines have this, including La Compagnie on their all business class A321neos.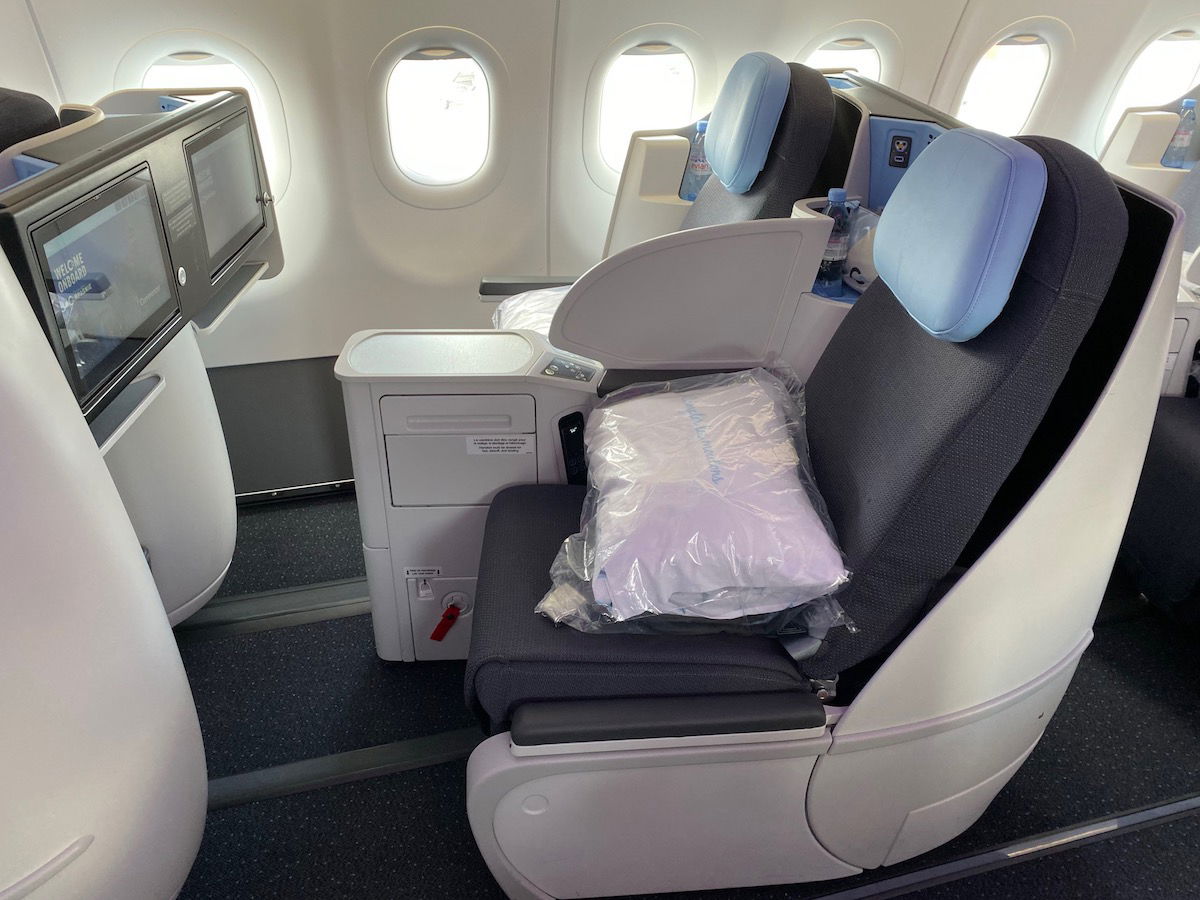 Collins Aerospace Diamond seats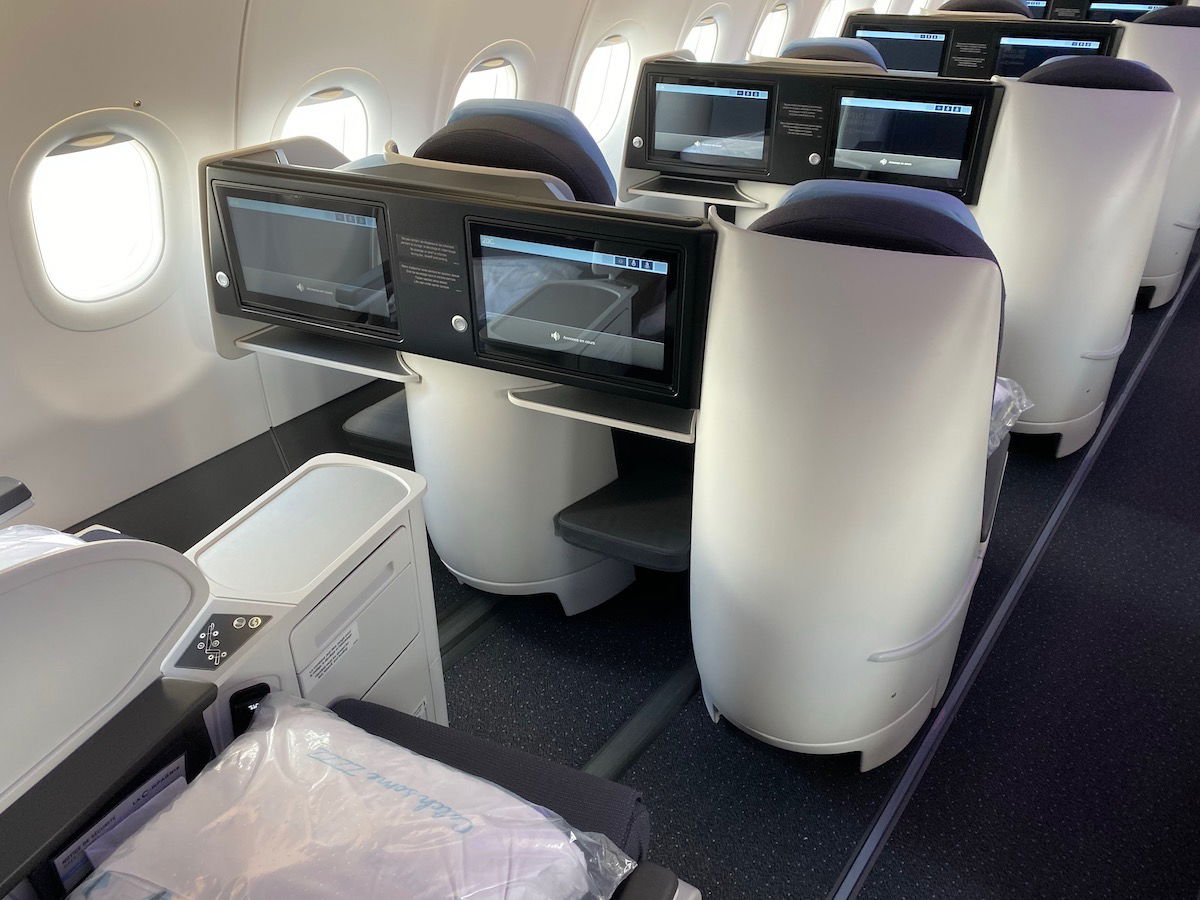 Collins Aerospace Diamond seats
Then again, I suspect this deal came down to them wanting to buy seats from a Chinese manufacturer rather than a foreign one. At least that's my only explanation, because I can't imagine any other reason you'd select this seat.
Innovative seats on other Chinese airlines
China Eastern won't be the first Chinese airline to have premium seats on narrow body planes. For example, Xiamen Air's 757s have three cabin configurations, with angled seats in first class and recliner seats in business class.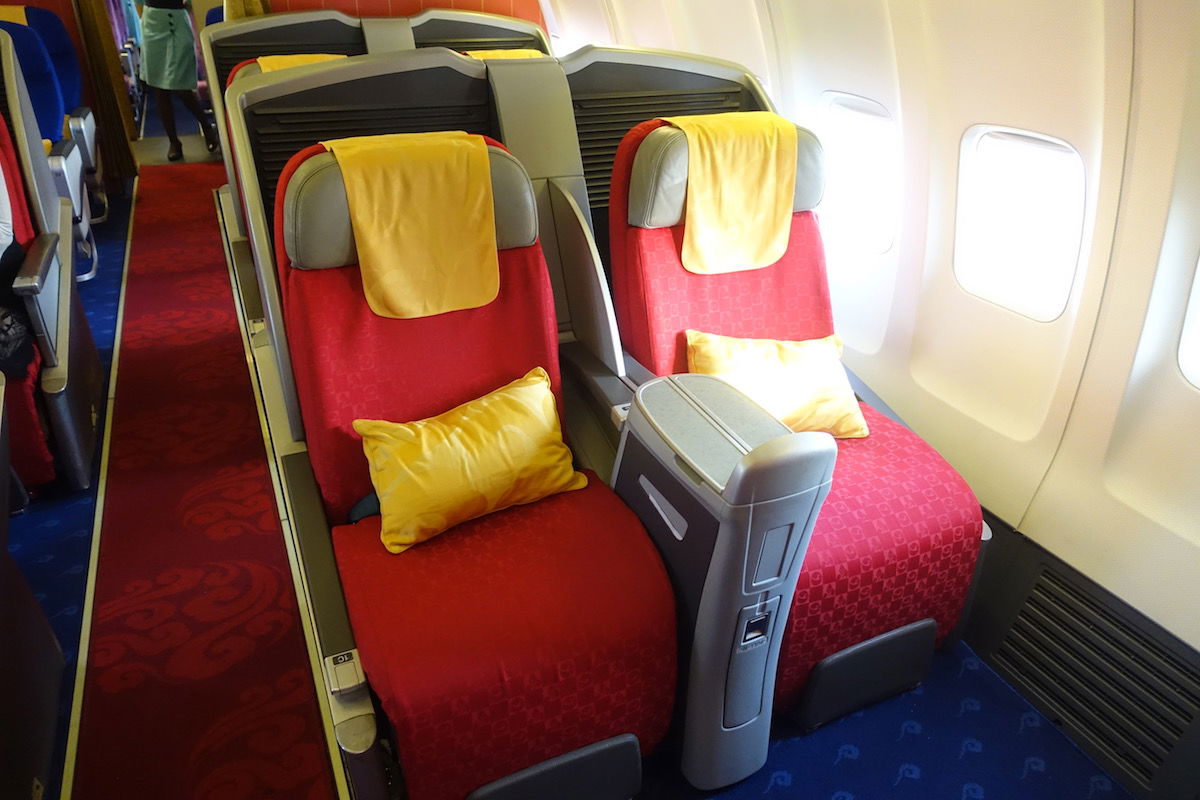 Xiamen Air 757 first class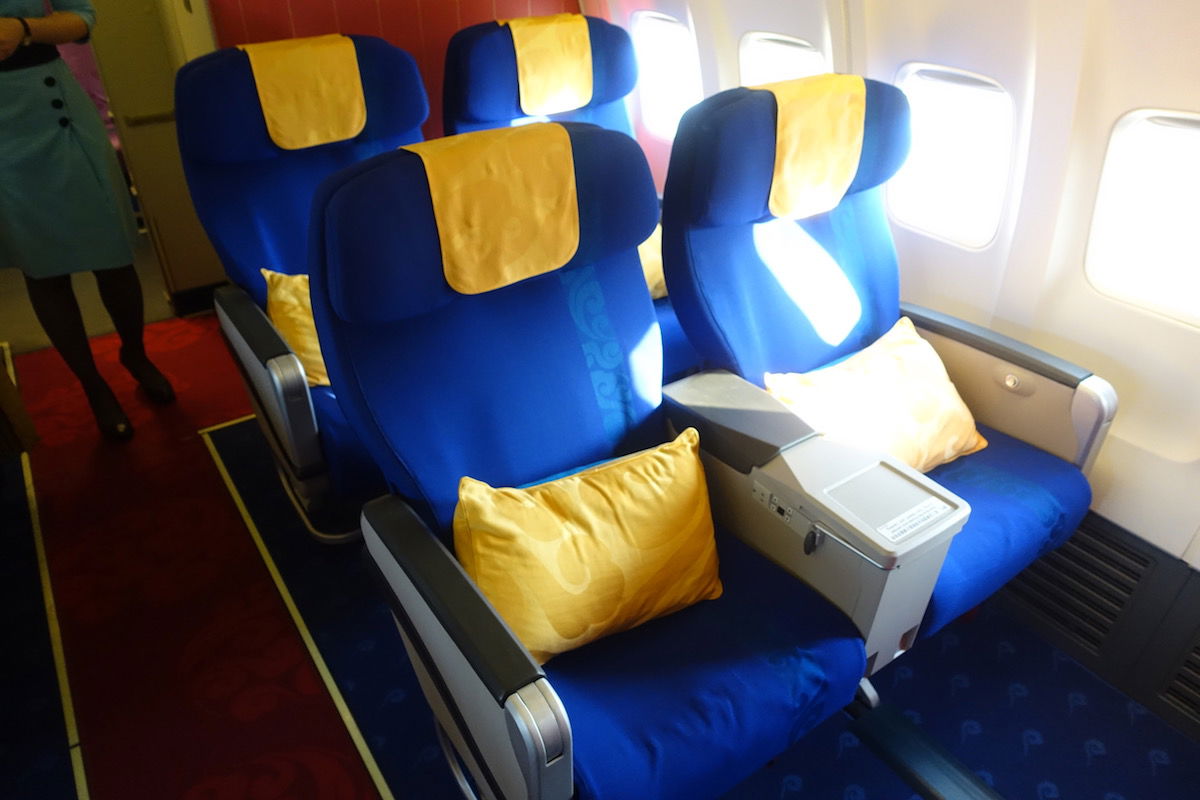 Xiamen Air 757 business class
It's my understanding that Shenzhen Airlines also has angled business class seats on their 737-800s and A320s, and fully flat seats on their 737-900s.
Maybe there are some other Chinese airlines I'm missing that also have angled seats on narrow bodies?
Bottom line
While I guess this business class seat represents an improvement over the old product, I can't think of any other airline in the world installing angled seats on planes in 2020. These seats are simply so uncomfortable, and there are more comfortable and space efficient options out there.
It will be interesting to see how many 737s get these seats.
What do you make of China Eastern installing angled seats on their 737s?
(Featured image courtesy of Aero Icarus)