Here's an amazing fare for Europe based readers (or anyone who can position to Europe).
Qatar Airways is no stranger to discounted business class fares. Just last week I wrote about how they had sub-$1,500 roundtrip business class fares between Bangkok and Los Angeles, which is obscenely cheap, especially given how far it is to route through Doha. It's amazing how often they have business class fares that you'd assume are in economy based on the prices, as the above was hardly the first time we've seen such a low fare published by them.
Well, as anyone based in Europe probably knows, flying to Australia can be expensive. There's no airline flying nonstop between Europe and Australia, so not only will the journey take a long time, but it'll be costly, especially in a premium cabin.
At the moment Qatar Airways has the best business class fare I've ever seen between Europe and Australia.
You can fly from Zurich, Switzerland to Adelaide, Australia for ~$1,340 roundtrip in business class.
There are a few conditions to be aware of:
Outbound travel has to be completed between October 14 and December 10, 2016, and return travel must be completed by January 31, 2017
There's a three day minimum stay
Tickets must be issued by October 16, 2016, though the fare could always be pulled earlier
The second best part of this fare (after the insanely low price) is that these flights are operated by Qatar's 787s and A350s, which feature their reverse herringbone business class seats.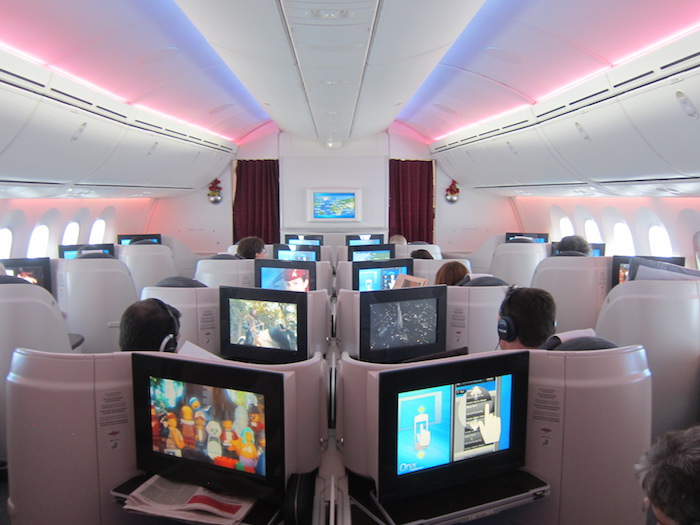 I'd say Qatar's A350/787 business class product is the all around best business class product in the world, so to fly that roundtrip between Europe and Australia for ~$1,300 is unheard of.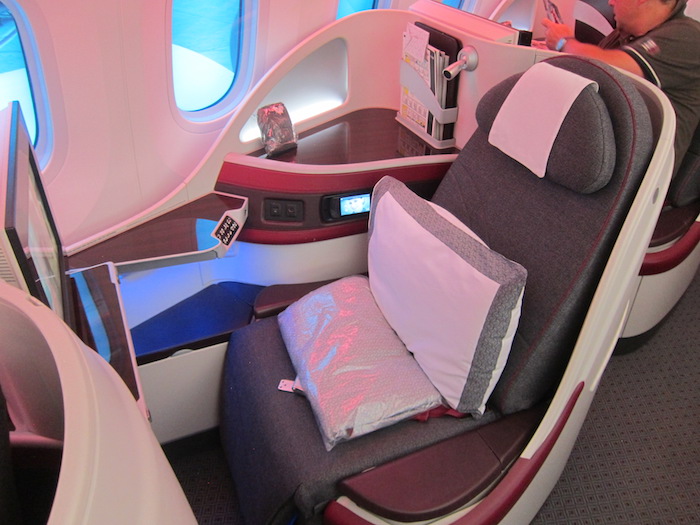 This itinerary covers nearly 20,000 "butt in seat" miles roundtrip.
You can potentially earn a lot of miles for this trip. For example, if crediting to American AAdvantage you'd earn 150% elite qualifying miles, plus if you're Executive Platinum you'd earn a 120% redeemable miles bonus. At 19,644 flown miles, that means you'd earn a total of 29,466 elite qualifying miles, plus 43,217 redeemable miles.
You could also earn a lot of miles through other oneworld partners, like British Airways.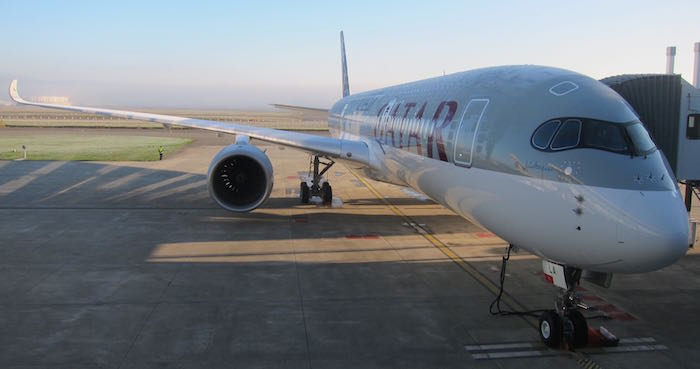 Bottom line
While the fare is only valid for outbound travel over the next couple of months, this represents an incredible value if you're able to take advantage of the fare. These flights are also all operated by planes with Qatar's best business class product, which makes this even better than a lot of the other fares I've written about, which feature flights on Qatar's outdated 777s.
It amazes me that Qatar Airways publishes (and even advertises) such low fares, so hopefully some of you can take advantage of this deal. Going back five years, I think most of us would have assumed a fare this low was a mistake fare. In the case of Qatar Airways, it's just another day of them publishing fare sales…
Is anyone thinking of flying from Zurich to Adelaide on this fare?
(Tip of the hat to tymoon25 on FlyerTalk)