I've written in the past about the huge variance in premium cabin pricing, and how some cities consistently have cheap first & business class fares. Airline pricing has never been based on the cost of providing transportation, but rather based on the fares that various markets can sustain. Some of the best premium cabin fares are published out of Cairo, Egypt, Colombo, Sri Lanka, Casablanca, Morocco, Istanbul, Turkey, etc.
As most of you probably know by now, Alaska Mileage Plan greatly devalued Emirates first class awards a few months back, in many cases doubling the prices of those awards. With their new mileage rates (200,000 miles for one-way first class between the US and Asia or Europe), it just isn't worth redeeming Alaska miles for Emirates first class anymore, in my opinion.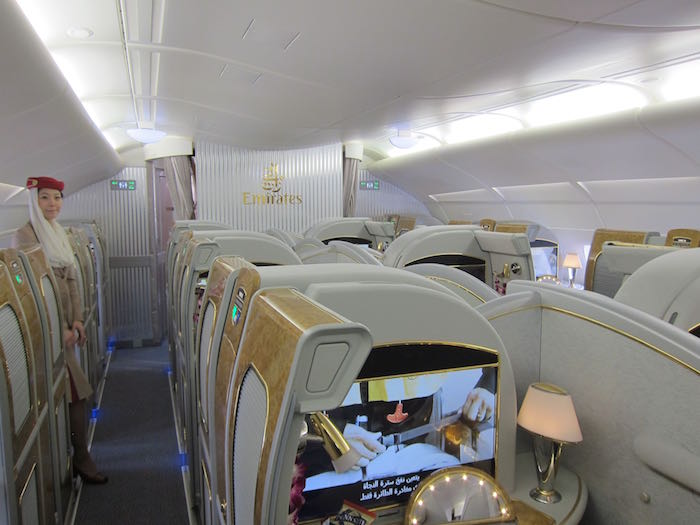 However, a much better option may just be outright paying for Emirates first class. For a while now, Emirates has been publishing some cheap first class fares out of Maputo, Mozambique, just a very short flight from Johannesburg. View from the Wing wrote about these fares a while back, though it looks like they've gone down even more.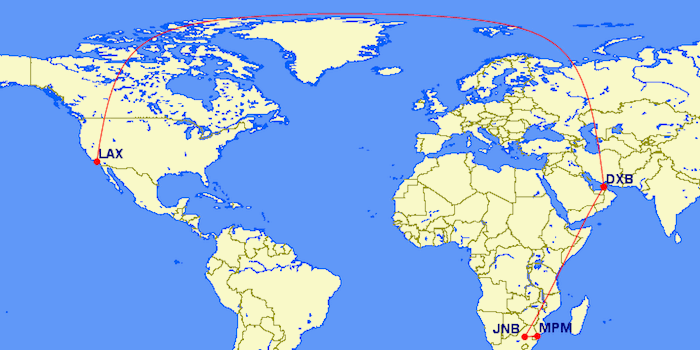 For example, you can book a first class ticket from Maputo to Johannesburg to Dubai to Los Angeles in Emirates first class for just ~$2,386 one-way.

The roundtrip fare is less than double the cost of a one-way, and is under $4,000.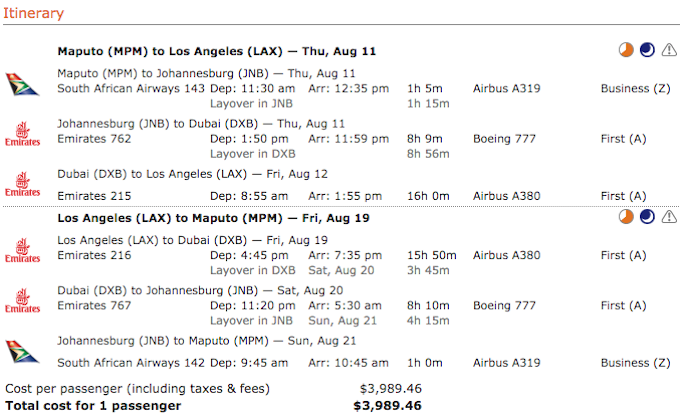 For what it's worth, similar fares are available to San Francisco, and even cheaper fares are available to other US gateways.
To put this into perspective, booking the ticket in the opposite direction would cost almost 10x as much, as those fares start at $35,000+ roundtrip in Emirates first class.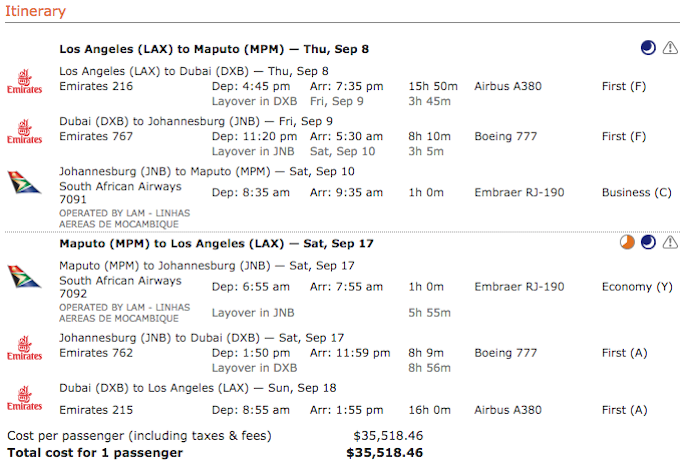 In absolute terms ~$4,000 is still a lot of money, but for a journey covering over 25,000 flown miles roundtrip, that's an incredible deal for international first class, especially on Emirates.
Of course this isn't necessarily the most practical itinerary for someone based in the US, though if you're planning a trip to Africa, this could be a great way to book a one-way return at a reasonable cost for one of my favorite first class products in the world.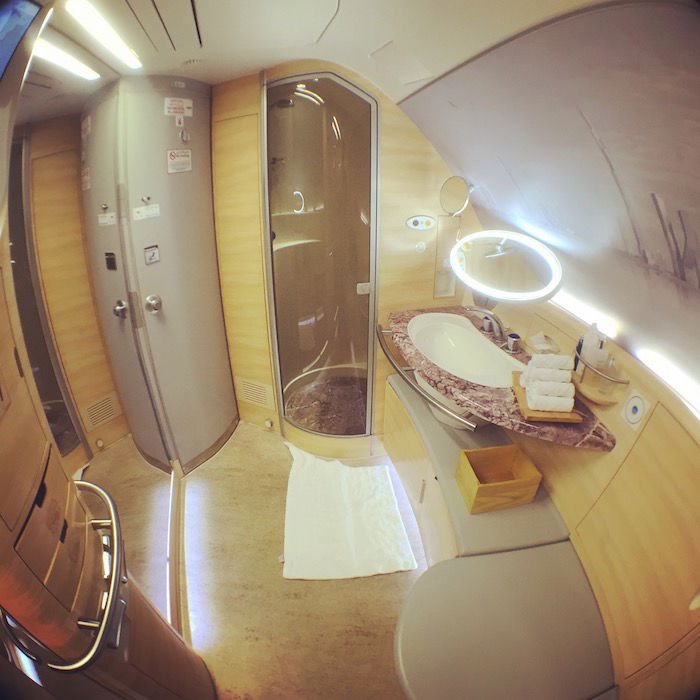 If you're going to return to Africa at some point (or if you're based there — I know some readers are), you can make it a roundtrip.
You could credit these flights to a number of frequent flyer programs, though my first choice might be Alaska Mileage Plan, given how valuable their miles are. You'd earn 150% of flown miles for Emirates first class.
Nowadays the best way to redeem miles for Emirates first class is through the Japan Airlines MileageBank program, as they have a distance based award chart.
Here's their distance based award chart for travel on Emirates:

JAL is transfer partners with Starwood Preferred Guest, so for someone based in the US that would still be my preferred way to book Emirates first class.
Bottom line
It's amazing to me how much airline pricing can vary depending on where you originate. If you're wanting to fly Emirates first class and can position yourself to South Africa/Mozambique (or plan on being there anyway), this is an incredible deal. Paying under $4,000 for roundtrip Emirates first class is the cheapest legitimate longhaul first class fare I've seen on them.
(Tip of the hat to this FlyerTalk thread)