Cathay Pacific has foreign flight attendant bases, including some in the U.S. Actually, they're the only Asian airline I know of to have U.S. based flight attendants.
I've flown with Los Angeles, New York, and San Francisco based Cathay Pacific crews. In some cases flights are entirely staffed by U.S. based crews, while in other cases they mix the staffing on a flight, and have crews that are part U.S. based and part Hong Kong based.
In my experience, in general U.S. based crews are more informal and fun, while Hong Kong based crews tend to be a bit more proper and poised. However, sometimes it's tough to tell the difference between flight attendants based on where they're based, since it's not like the U.S. based flight attendants are exclusively American, and it's not like the Hong Kong based flight attendants are exclusively from there.
For example, Cathay Pacific has a lot of Filipino flight attendants, and in many cases the Hong Kong based flight attendants actually live in the Philippines and commute, while the US based ones in many cases were born and raised in the Philippines and have lived in the US for some amount of time.
Anyway, I apologize for the tangent, because I'm always fascinated by the nationalities of airline crews. Now let's get to the real point of this post — Cathay Pacific has stopped contributing to social security and medicare for U.S. based flight attendants, and they're now seeking to unionize.
U.S. Cathay Pacific crews are losing benefits
The South China Morning Post reports that Cathay Pacific has stopped contributions to social security and medicare for their 400+ U.S. based cabin crew… apparently because they're not allowed to. Here's the explanation:
The airline says that for several years it had mistakenly contributed to a benefits scheme provided by the US government. Now Cathay has told the employees that it is exempt from such payments as it is a non-American employer with staff working on non-American registered aircraft.

"We understand that we have no alternative but to comply with the US tax law and regulation," the airline told staff in a letter.

The change in policy means Cathay will save US$1 million a year in employee related contributions, according to a leaked email. However, it denied the move was motivated "due to any cost concern".

Crew who made social security contributions over recent years, typically 6 or 7 per cent deducted from their salaries, could get a refund but they would not then be eligible for the benefits.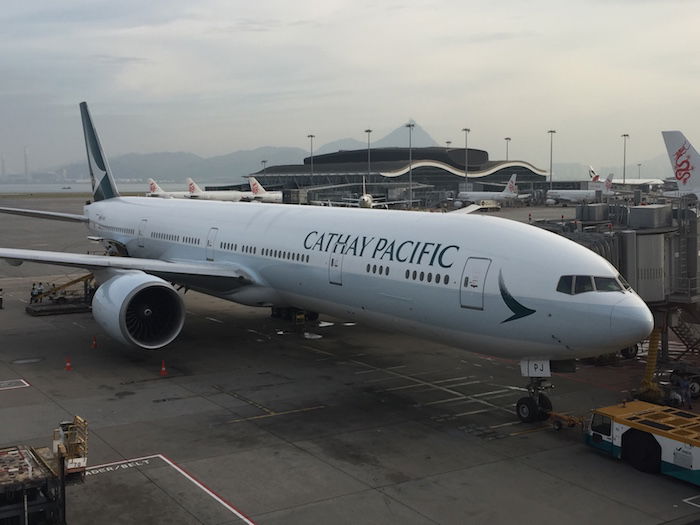 Cathay Pacific's U.S. based flight attendants want to unionize
I'm not sure if this is directly related to the above situation, or if the above is just the straw that broke the camel's back, but Cathay Pacific's U.S. based flight attendants are asking for an election so that they can be represented by a union.
Per the Association of Flight Attendants, which is looking to represent Cathay Pacific cabin crew:
"We are excited for Cathay U.S.-based Cabin Crew to join with us to raise the standards for all Flight Attendants. Their Cathay Cabin Crew counterparts in Hong Kong, the United Kingdom and Canada all have contracts with higher pay, benefits and job security. It's past time for these hard-working American-based Flight Attendants to have a contract too. Together we will work to deny multi-national corporations from undervaluing our work. This election is about equality and fairness. It matters to Flight Attendants in the U.S. and Cabin Crew serving as aviation's first responders around the world that these Flight Attendants have a strong voice at work," said Sara Nelson, AFA International President.
Cathay Pacific's Hong Kong based flight attendants are already unionized, and apparently their U.S. based cabin crew have among the lowest pay of any base. Supposedly their counterparts in the U.K. are paid 10% more, and their counterparts in Canada are paid 23% more. Of course we don't know if that's actual pay, total benefits packages, or what. It does seem odd that the Canadian crews make more than the U.K. crews, though.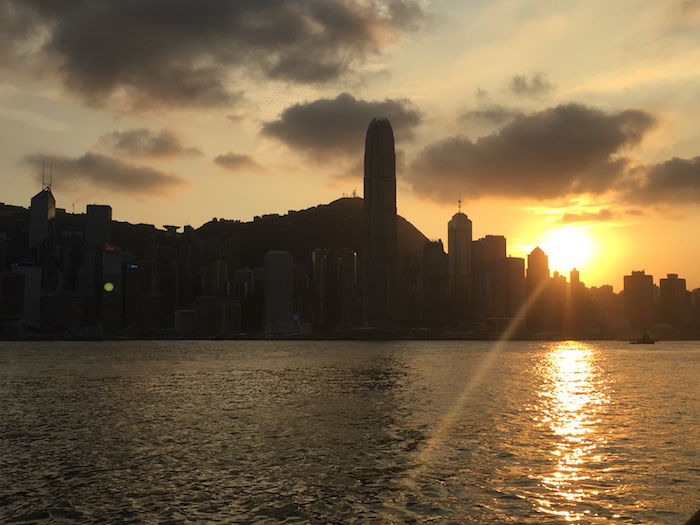 Bottom line
It'll be interesting to see what this unionization effort by Cathay Pacific's U.S. based crews means for their future. I can see both sides here. On one hand, the reason Cathay Pacific has foreign bases is because the cost is lower, and it can save the airline money. At the same time, it seems like the U.S. crews have been paid disproportionately little, perhaps due to their lack of representation.
At the same time, if the costs go up significantly, Cathay Pacific might not find it worthwhile to keep a U.S. base, or at least not to grow it any further.
This mistake with Cathay Pacific's social security contributions is a real problem, and something the airline needs to take responsibility for and make right, in my opinion. Cathay's U.S. crews have good reason to be irked.
(Tip of the hat to View from the Wing)