Cathay Pacific first class is one of my all-around favorite first class products in the world. From the fantastic bed (among the best in the sky), to great food & drinks (caviar & Krug, what more can you really want?), to generally excellent service, it's a very well rounded and consistent first class product.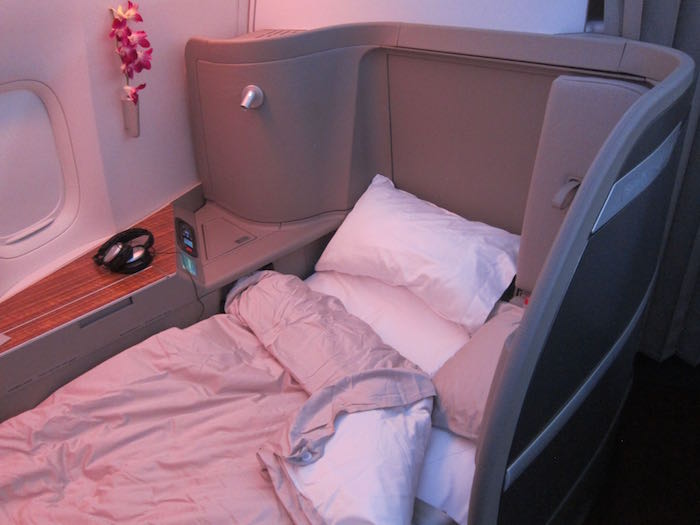 Unfortunately redeeming miles for it is getting progressively more difficult and expensive: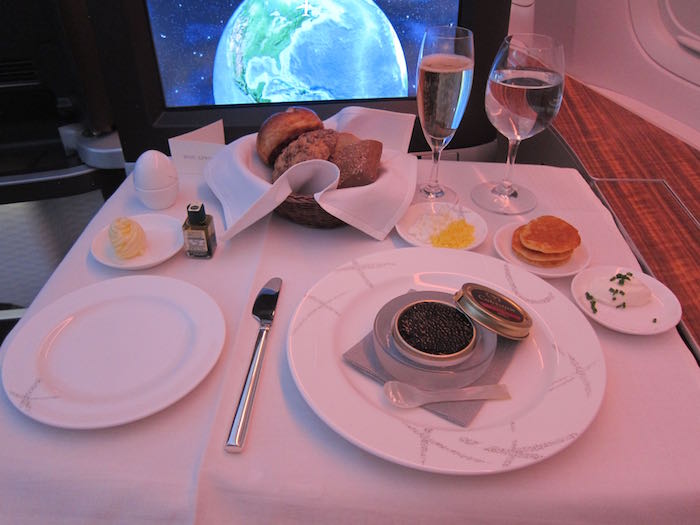 The normal retail cost of Cathay Pacific first class between the US and Asia is somewhere around $15,000-30,000 roundtrip, which is insane.
While it's by no means cheap, Gilt is launching a promotion today for discounted Cathay Pacific first class tickets. The promotion isn't live as of the time of me writing this, but it should go live very shortly. Gilt promotions often sell out pretty quickly, so if you're interested you'll probably want to hop on it ASAP.
Through this promotion, you can book a Cathay Pacific first class ticket between the US and Hong Kong for $5,000 roundtrip.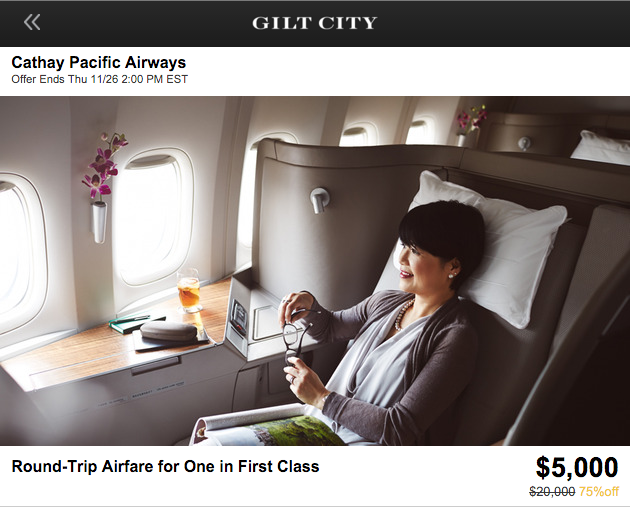 For $5,000 you receive:
One roundtrip ticket between the US and Hong Kong in Cathay Pacific first class (eligible gateways include Boston, Chicago, Los Angeles, New York, and San Francisco)
A $500 Gilt shopping credit
Here are the basic details you need to know about the promotion:
Valid for bookings through December 31, 2015, though you should be able to travel on subsequent dates, best I can tell
Flights must originate in Boston, Chicago, Los Angeles, New York, or San Francisco, and terminate in Hong Kong
There's no minimum stay, though there's a maximum stay of six months
A $200 change or cancellation fee applies per booking
The terms state that this fare isn't eligible for mileage accrual with Cathay Pacific's Asia Miles program or American's AAdvantage program (I'm not sure if it's an oversight or not, but that still leaves lots of other programs to credit those flights to, like Alaska Mileage Plan)
These tickets are subject to availability; it hasn't yet been revealed which fare class availability is coming out of, though frankly I doubt they're selling too many of these, and therefore I doubt they'll be too restrictive; my guess would be that availability comes out of the "A" fare bucket, but I could be wrong
Hopefully we'll know more once the promotion goes live, but I actually think this could prove to be quite a good deal. Would I rather redeem 135,000 American miles for a roundtrip ticket in Cathay Pacific first class? Of course! But those are largely only available last minute.
$5,000 is a lot of money, but is also a huge discount over the normal paid first class price, and in most cases this is still significantly cheaper than paying for business class. So if availability is good and you're someone who would otherwise pay cash for a premium cabin, this deal is excellent, in my opinion.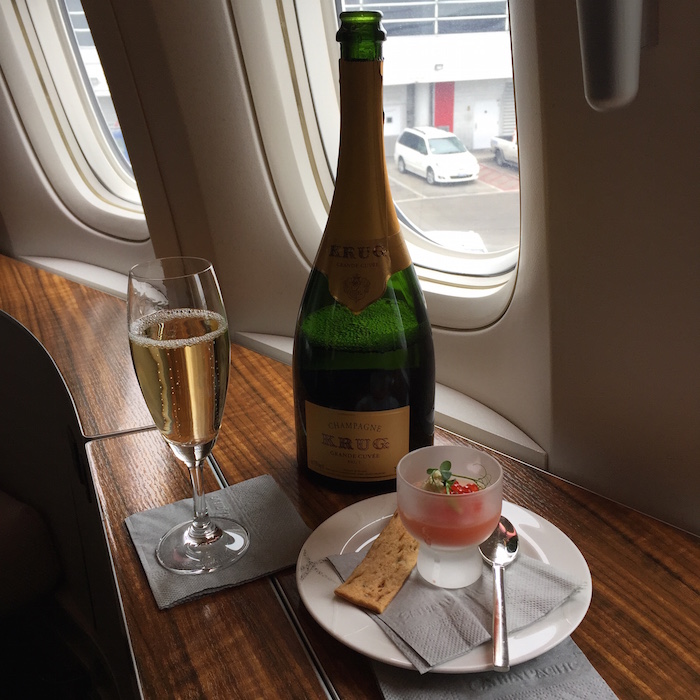 Assuming availability is good, would you consider paying $5,000 for Cathay Pacific first class?