Cathay Pacific has one of my favorite first class products in the world, so I always try to stay on top of their award availability trends. They have just six first class seats on their 777-300ER aircraft, so it's quite an intimate cabin. Typically in advance you can hope to score at most one first class award seat, while closer to departure you'll reliably see them open up additional awards.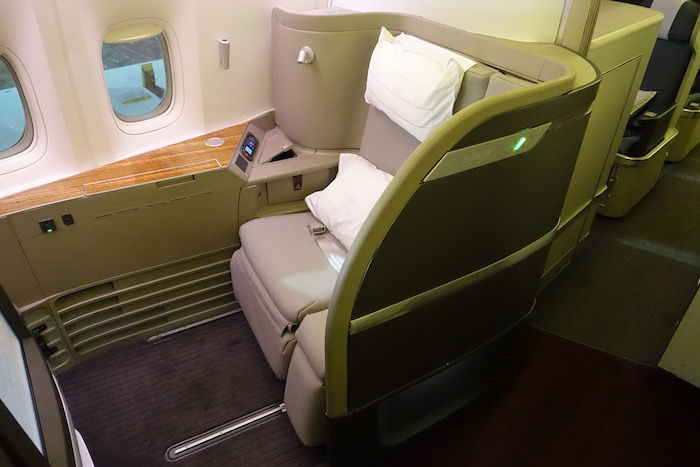 So I'm always worried when Cathay Pacific makes changes to their frequent flyer program, and what it could mean for first class redemptions.
Cathay Pacific is adding first & business class award tiers
Cathay Pacific has recently announced that they'll be adding additional award tiers for first & business class. They introduced this a couple of years ago for economy and premium economy though this is new for first and business class.
Specifically, Cathay Pacific will be adding "Tier 1" and "Tier 2" priority awards, which are described as follows:
As part of our continual efforts to improve our service and benefits to members, we are happy to announce the introduction of Priority Awards Tier 1 and Tier 2 in First and Business Class for Cathay Pacific and Dragonair flights from 12 October 2016.

Priority Awards offer you more seat-redemption options and thus a higher chance of securing a seat when traveling on popular routes and/or during the peak travel season. They were first introduced in October 2014 to offer more redemption seats in Premium Economy and Economy Class on Cathay Pacific and Dragonair flights.

With more redemption-seat opportunities now for premium classes, we hope you can enjoy a greater flexibility and enhanced travel experience.
For some perspective, here's what one-way award pricing now looks like between most US cities and Hong Kong through Cathay Pacific's program:
Business Class:
Saver: 85,000 miles
Tier 1: 128,000 miles
Tier 2: 170,000 miles
First Class:
Saver: 130,000 miles
Tier 1: 195,000 miles
Tier 2: 260,000 miles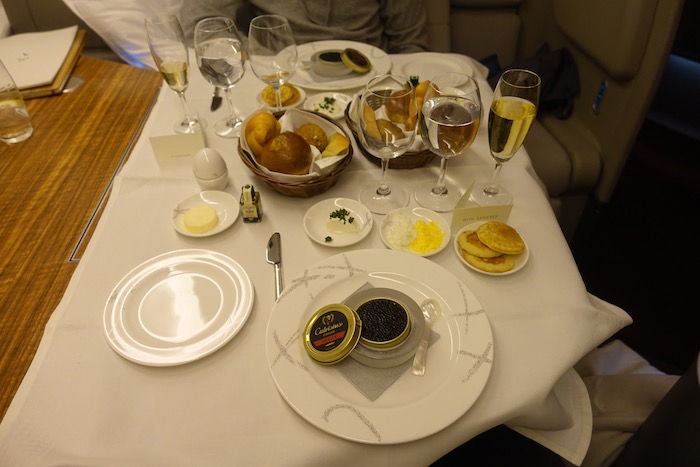 What does this mean in practice?
Not a whole lot yet. These new higher tiers were just introduced, and I haven't noticed a change in saver level award availability from Cathay Pacific. Long term it's safe to assume that partner programs (like American AAdvantage) will continue to just have access to the saver level award space, and not have access to the Tier 1 and Tier 2 award space.
That being said, if Cathay Pacific isn't in fact decreasing the number of saver level award seats, then that doesn't really matter.
What could this mean in theory?
Cathay Pacific has been pretty upfront in suggesting that they want to change the amount of award space that they make available to partner airlines. Per an article published in the South China Morning Post last year:
Cathay Pacific is to set aside more free seats for its seasoned frequent fliers, under the latest proposal to revamp the award- winning airline's loyalty scheme.

The plan is to slash the number of free air tickets available for partner airlines and to reallocate those to Cathay's own Marco Polo Club members, sources close to the ongoing review say.

Cathay had been examining the feasibility of shifting its focus to members of the Marco Polo Club and another rewards scheme, Asia Miles, well before the Consumer Council criticised unnamed carriers last month for operating mileage schemes like "a lucky draw". No decision had been made yet, the airline said.

The sources say Cathay believes it is time to stop allowing external redemptions when the airline is capable of filling aircraft with paid passengers – boosting long-term profitability.
Of course this was just something they were considering at the time, and up until now it hasn't come to fruition. Heck, perhaps American's latest award chart devaluation patly took care of the issue, as the cost of Cathay Pacific first class awards between the US and Asia increased by over 60%, which will presumably greatly decrease demand among AAdvantage members as well.
So to sum it up:
In theory it's possible that this new Tier 1 and Tier 2 inventory will truly be in addition to the current saver level availability
Long term, Cathay Pacific would just about be the first airline ever to introduce additional award tiers and not decrease the amount of space available at the lowest tier in the long run
It goes without saying that partner airlines will continue to have access to saver level award space
Long term this could lead to a decrease in partner award availability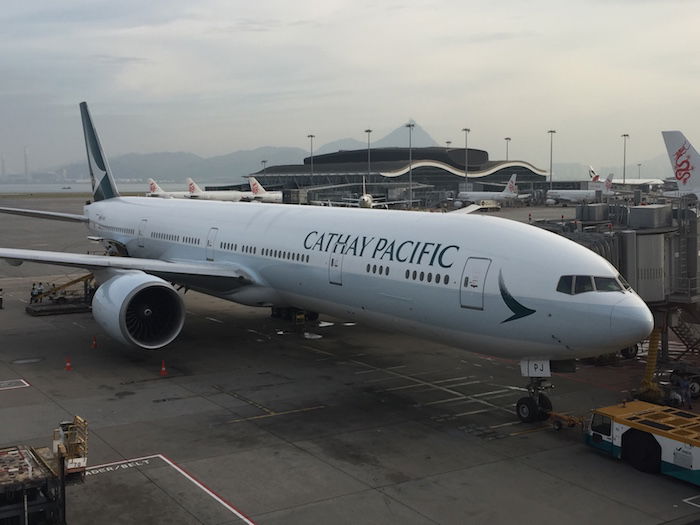 Bottom line
These changes don't seem to have an immediate impact on saver level or partner award availability. However, long term I'd be shocked if this didn't in some way impact the amount of premium cabin award space available to partner airlines. I certainly hope I'm wrong, but we've seen what other airlines have done over the years, and I have no reason to believe Cathay Pacific will be any different.
What do you make of Cathay Pacific introducing additional first & business class award tiers?