If you've ever wanted to buy an airline at a price you may be able to afford, this is your chance. Okay, not an actual airline, but the name of an airline… an airline that's no longer in business.
Former Slovenian flag carrier and Star Alliance member Adria Airways liquidated in September 2019. The airline had been struggling for years, and the situation was so dire even before the coronavirus pandemic. I guess the airline chose a good time to fold, because it's not like it would have survived much longer either way.
When airlines liquidate the bankruptcy administrators try to sell off assets. There's one "asset" of the airline that hasn't yet sold, as reported by EX-YU Aviation.
Adria Airways' branding is for sale, including:
Three different logos
Web domains like adria.si, flyadria.si, adria-airways.si, afs.si, adria-airways.com, adria.ba, adria.mk, and adriaairways.me

The administrators were initially seeking 100,000 EUR for this, though there was no interest. The price was then lowered to 50,000 EUR, and there was still no interest. The price has now been lowered to 10,000 EUR, which is just over 12,000 USD.
Think about it — for just over $12,000 you could own the branding for an airline (that no longer exists).
Various other Adria Airways assets have already been sold off, including the carrier's Air Operator's Certificate (AOC), which sold for 45,000 EUR, and the flight school, which sold for 7,500 EUR (the new owners plan to make it the largest in the world… hmmm).
I did have the pleasure of flying Adria Airways back in April 2019, before the airline liquidated, and it was comically bad.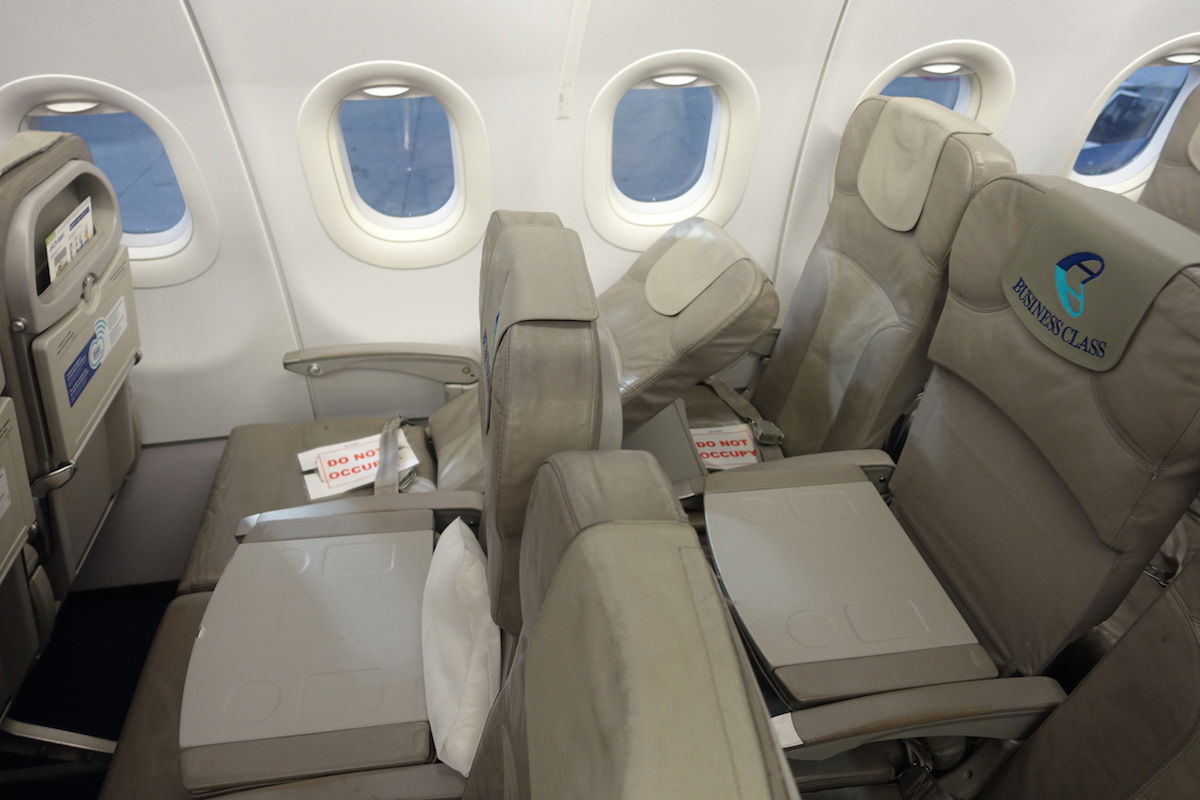 Bottom line
Adria Airways liquidated in 2019, and bankruptcy administrators have been working on selling the assets of the airline. I guess the brand name as such isn't much of an asset, since the asking price for it has been dropped from 100,000 EUR to 10,000 EUR, and there's still no interest.
I'm not sure what exactly one is supposed to do with the Adria branding — start a new airline, or…? It sure would be cool to say you own the branding for an airline, though, even if it doesn't actually exist.