We all have different seat preferences. Thank goodness we do, because it means more of us can select the seats we like. When it comes to staggered business class configurations, my preference is almost always to sit in a window seat, and specifically, in the window seat closest to the window. Those seats have quite a bit of privacy, so you really feel like you have your own little cocoon, not to mention you can easily look out the windows and enjoy the view.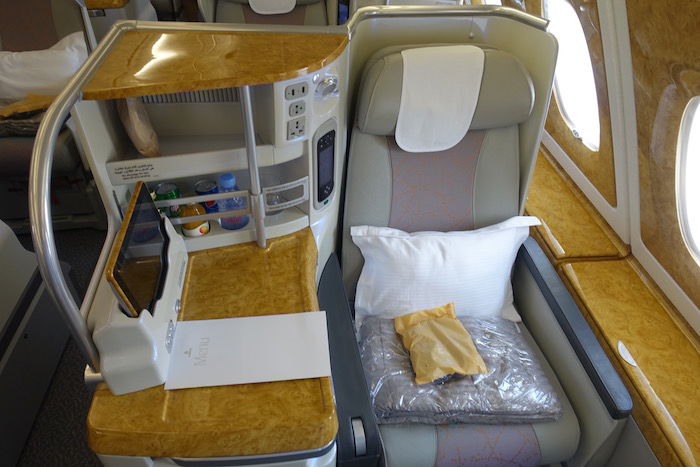 The "true" window seat in Emirates A380 business class
For staggered configurations there are generally two types of setups in the center sections. In some configurations, seats in the center section are spaced equally far apart from one another in all rows.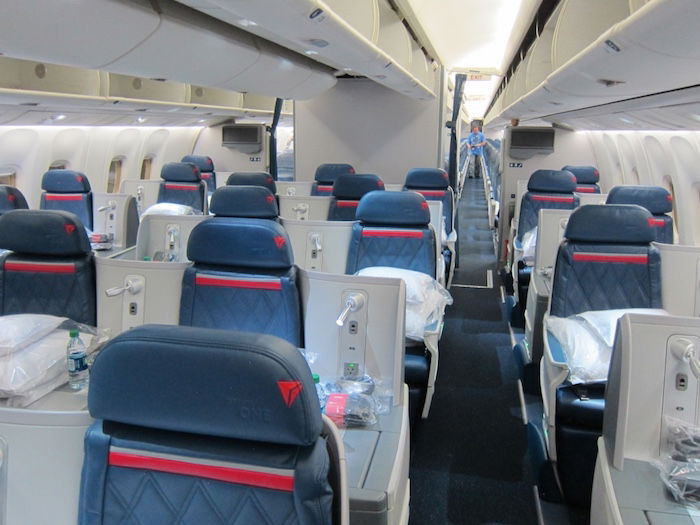 Center seats are equally far apart from one another in Delta's 767 business class
Then other airlines have configurations with what I call "honeymoon" seats. The seats alternate between being right by the aisles, and then in the next row being very close together. In those situations, the center seats are often popular with couples traveling together, since you're sitting right next to them, can easily talk, etc. That's why I call them "honeymoon seats," because they're great if you want to be seated close to someone.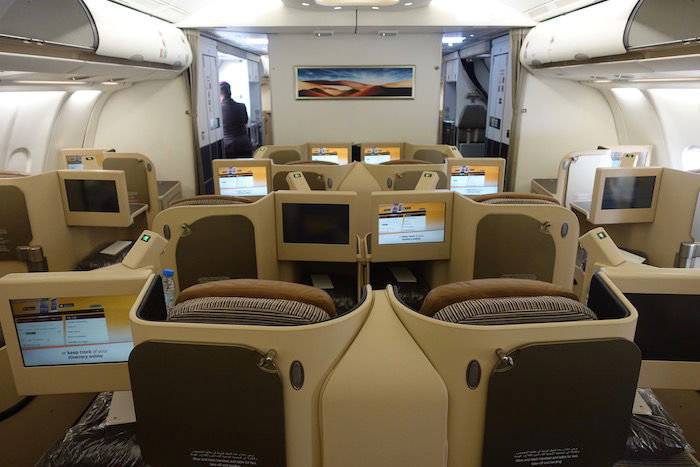 Etihad A330 business class cabin
So today Ford and I selected the "honeymoon seats" for our four hour flight from Abu Dhabi to Male. I've been wanting to test these seats, so a fairly short daytime flight seemed like the perfect opportunity to do so.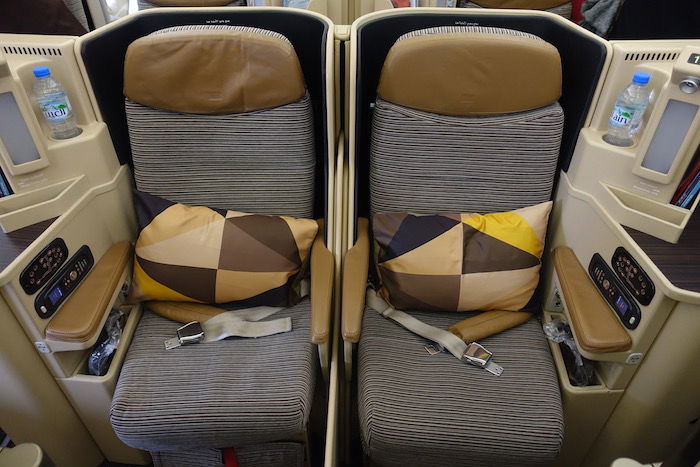 Etihad A330 business class seats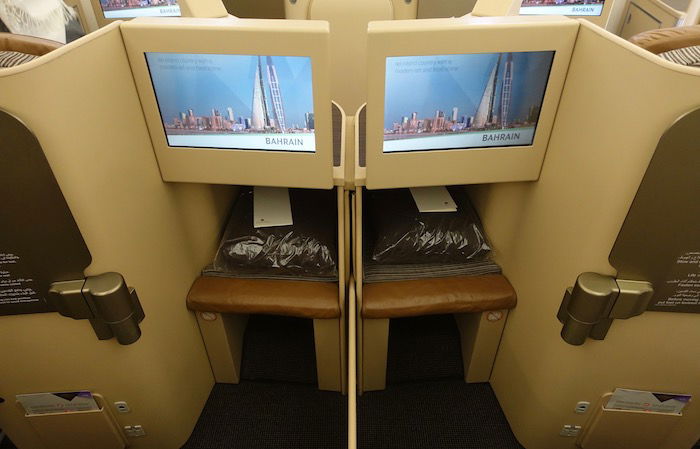 Etihad A330 business class seats
Well, the honeymoon seat setup was exactly as I was expecting — I'm not a fan.
Yes, the seats are cozy and you can sit right next to a loved one. However, the way I see it, the single most valuable commodity on a plane is space, and you give that up with these seats. It actually in some ways feels tighter than a pair of two seats in economy on the A330. That's not intended to be hyperbolic — the seats are only slightly wider, except they feel more claustrophobic since you have consoles around you, so can't even stretch your arms or feet into the aisle, etc.
These seats also seem super awkward if you happen to be seated next to a total stranger. The good news in the case of Etihad's A330 configuration is that there's a small partition that can be raised. It can be raised enough so that you don't feel like you're on top of the person next to you, though you still don't really get any privacy.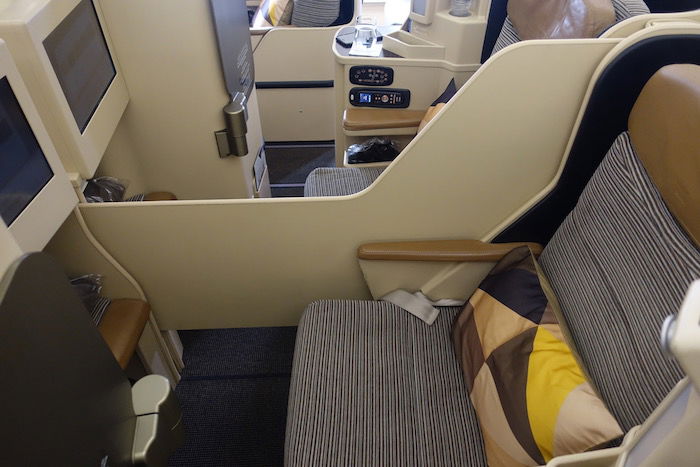 Etihad A330 business class seats
I'm happy to have tried a "honeymoon seat," though I give these seats a pass, personally. If you're traveling with someone and really want to be able to talk to them nonstop, then this type of seat is your only real option for this configuration. At the same time, I'm not a fan of sacrificing seat comfort for that.
I'm not sure if other airlines have more comfortable versions of this configuration, but I don't see myself trying it again anytime soon.
Have you flown in one of these "honeymoon seats?" What did you make of it?