It's not especially easy to get to the Seychelles, so this is an exciting development for anyone looking to fly from Europe to the Seychelles, or from the US to Seychelles in one stop. British Airways is adding 2x weekly flights between London Heathrow and Seychelles International Airport as of March 24, 2018. The flight will operate with the following schedule, per @airlineroute:
BA63 London Heathrow to Seychelles departing 6:00PM arriving 7:10AM (+1 day) [Wed, Sat]
BA62 Seychelles to London Heathrow departing 9:00AM arriving 4:20PM [Thu, Sun]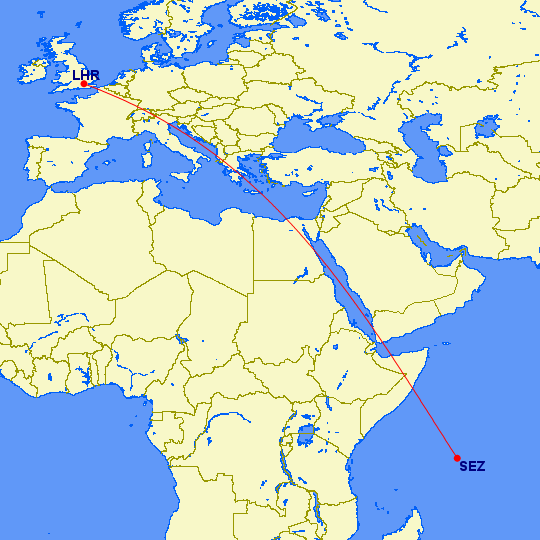 The flight covers a distance of 5,074 miles, and is blocked at 10hr10min eastbound, and 10hr20min westbound.
The flight will be operated using a Boeing 787-9, which features a total of 216 seats, including eight first class seats, 42 business class seats, 39 premium economy seats, and 127 economy seats.
One thing that's especially interesting about the above is that the flight operates out of London Heathrow rather than London Gatwick. Most of British Airways' leisure destinations are flown out of Gatwick. I suspect the logic for the flight being out of Heathrow is that they recognize that people will be connecting from all over the world to take this flight, and Heathrow maximizes those connectivity opportunities.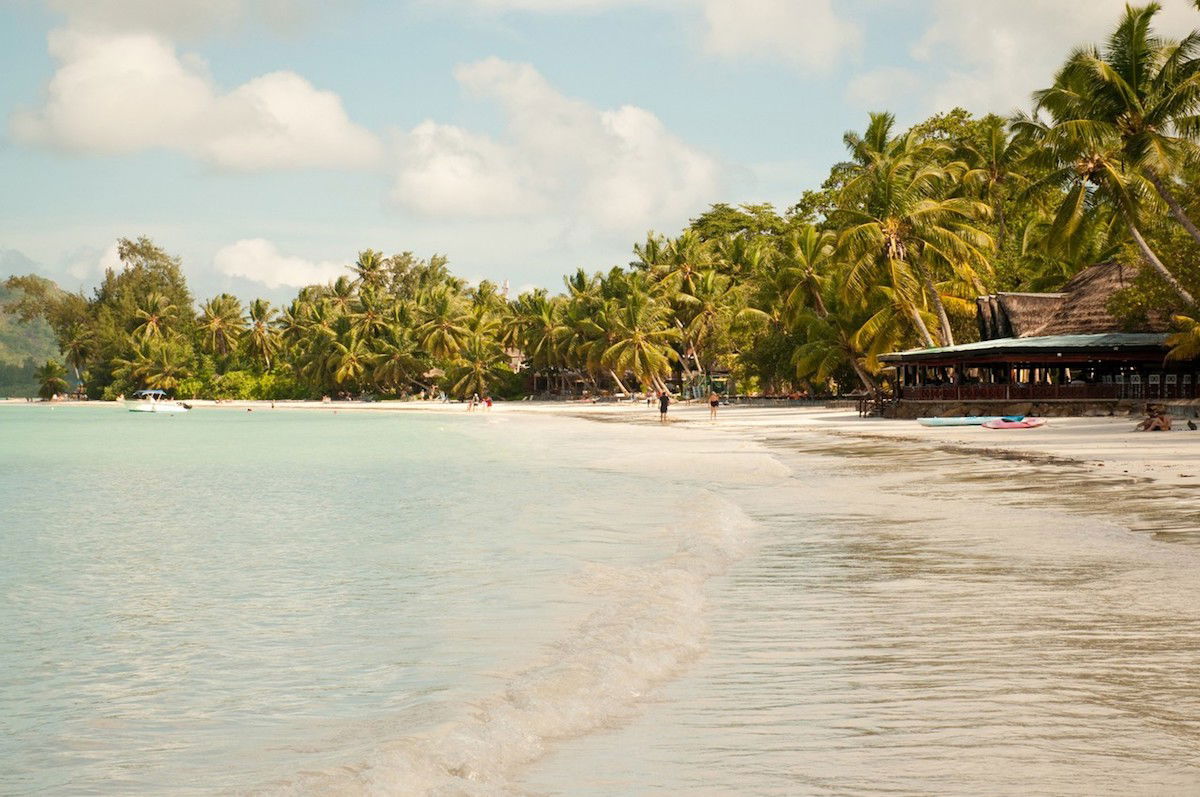 The Seychelles (photo credit: British Airways)
British Airways last flew to the Seychelles in June 2004, when they operated a flight from London to Nairobi to the Seychelles.
Keep in mind that British Airways has a policy of making at least four economy and two business class award seats available per flight, so there should be a good amount of award space between London and the Seychelles (though many dates have already been booked up).
A redemption on this flight will cost you the following number of Avios one-way, depending on whether you're flying peak or off-peak:
Economy: 16,250 Avios / 25,000 Avios
Premium Economy: 32,500 Avios / 50,000 Avios
Business Class: 62,500 Avios / 75,000 Avios
First Class: 85,000 Avios / 100,000 Avios
For example, I found space for a business class award that's peak in one direction and off-peak in the other, and the total cost was 137,500 Avios plus $792 in taxes and carrier imposed surcharges.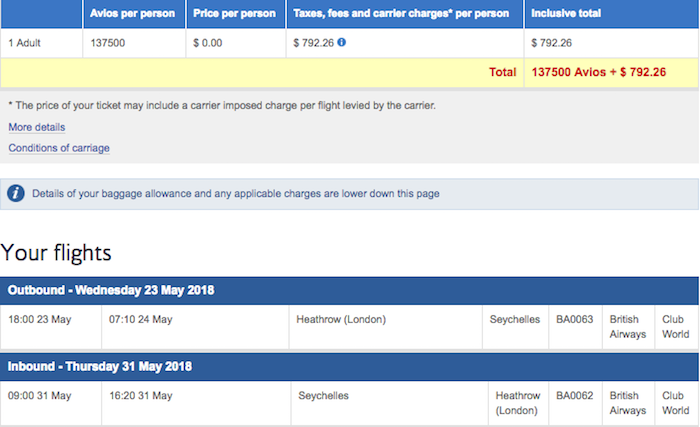 I've been considering a trip to the Seychelles soon, and my plan was to fly with either Air Seychelles (using Etihad Guest miles), Qatar Airways (using American AAdvantage miles), or Turkish Airlines (using Avianca LifeMiles). All three are great at making award seats available, and have more reasonable surcharges.
Is anyone considering taking British Airways to the Seychelles?