Last week I wrote about how British Airways suddenly suspended flights to Cairo as a security precaution. The airline flies once daily between London Heathrow and Cairo, and seemingly out of nowhere canceled flights for a week.
As a British Airways spokesperson said at the time:
"We constantly review our security arrangements at all our airports around the world, and have suspended flights to Cairo for seven days as a precaution to allow for further assessment.

The safety and security of our customers and crew is always our priority, and we would never operate an aircraft unless it was safe to do so."
This came out of left field, though obviously had potentially significant implications. I was worried that this was the start of something much bigger, either with foreign airlines pulling out of Cairo Airport, or maybe something along the lines of the electronics ban we saw a while back.
Often when one airline makes a decision, other airlines follow. After British Airways' announcement, Lufthansa also canceled flights to Cairo, though only for a day.
Well, today British Airways is resuming flights to Cairo, as BA155 will be taking off this evening from London to Cairo, departing at 5:20PM and arriving at 11:20PM. The flight will be operated by a Boeing 787-8.
A spokesperson for the airline has said the following:
"Following a thorough assessment of the security arrangements, we are pleased that our service to and from Cairo will resume from… 26 July."
They're not providing any further information as to what went wrong, what info they had, etc., which I guess isn't too surprising.
However, usually more details leak regarding what causes something like this. It seems like everyone else has been left in the dark, though. For example, a couple of days ago EgyptAir's Vice-Chairman said the following regarding this situation:
"What happened three days ago was unexpected completely, and without a logical reason."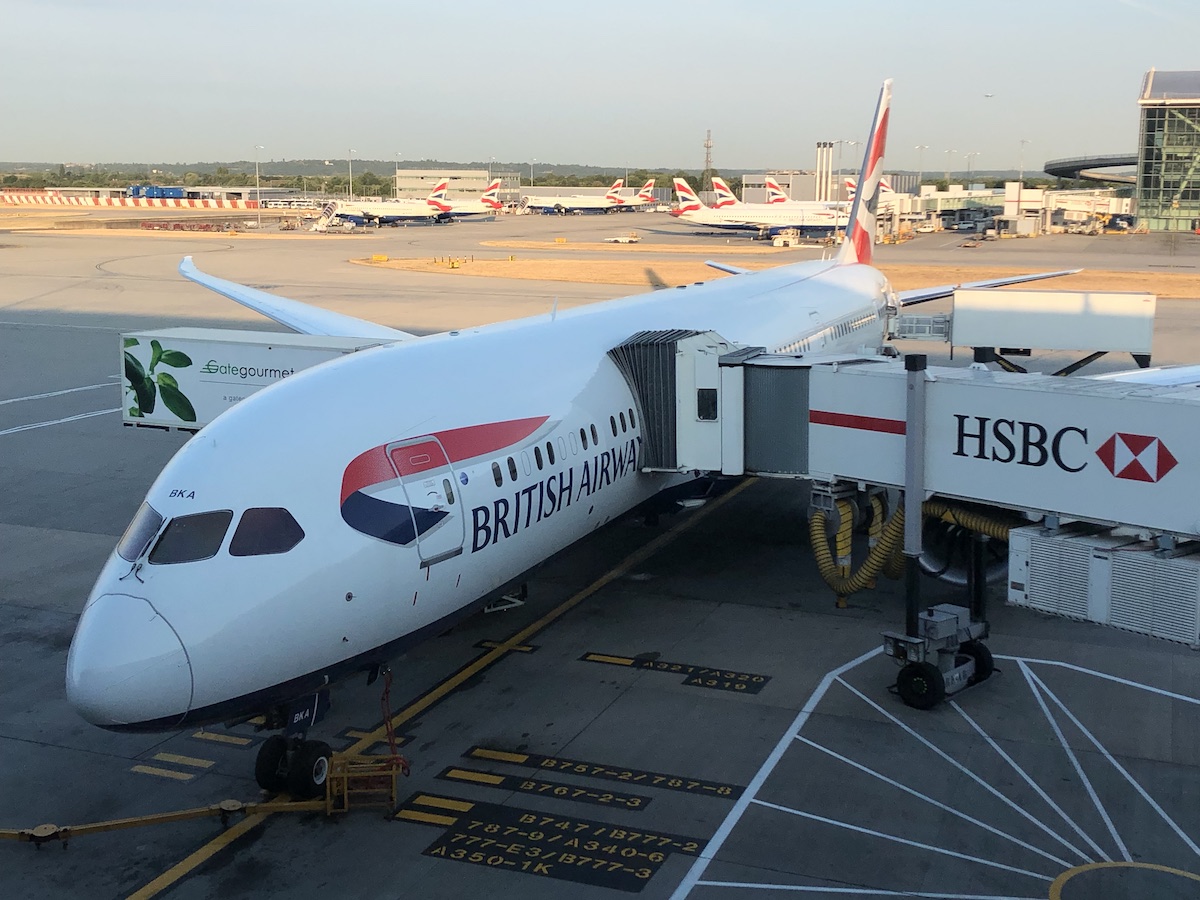 Bottom line
Safety should always be the top priority for airlines, and I appreciate when they're cautious. While I don't have enough information to decide if they made the right decision, it's reassuring that they both suspended flights and then resumed them, which suggests there's not anything to be worried about.
It sure sounds to me like some sort of an internal audit, or something, was failed. At least that's the only logical reason I can come up with for something like this, since it's not every day you otherwise see an airline suspend service to a destination.
Anyone have any further ideas as to what caused British Airways to suspend Cairo flights? Do you feel reassured that they resumed flights, or more worried given that they suspended them to begin with?