I'm sure I'm not the only one who has boarded a flight, particularly in economy, and discovered the previous passenger's rubbish in the seat pocket, or a tray table that has not been properly cleaned.
I find this more on short-haul flights, where the aircraft may be turned around multiple times per day operating various sectors. It is frustrating, but especially for low cost carriers that have turnaround times of 30 minutes or less, it's understandable that with so many passengers exiting and then boarding the aircraft, there is very little time for a proper clean between flights.
In my experience most airlines will at least check the seats and floors for rubbish, and lower all armrests and cross the seatbelts, but may not go so far as to check the seat pockets or lower the tray table to check how clean it is.
On a long haul, say A380 flight, I would not expect to find any rubbish as there are much more generous turnaround times and much more thorough cleaning routines.
British Airways has just performed a trial where it did not clean certain aircraft between flights for a four day period at one of its 'shortest European route' destinations (think Dublin, Amsterdam, Paris, Brussels, etc). They have told Paddle Your Own Kanoo that:
We know our cabin crew work extremely hard looking after our customers and understand their rest period between flights is very important.

We consulted with our crews during this short trial to advise them not to carry out additional tasks during their downtime between flights. We understand our customer's value arriving at their destinations on time, that's why we completed a short trial on one route.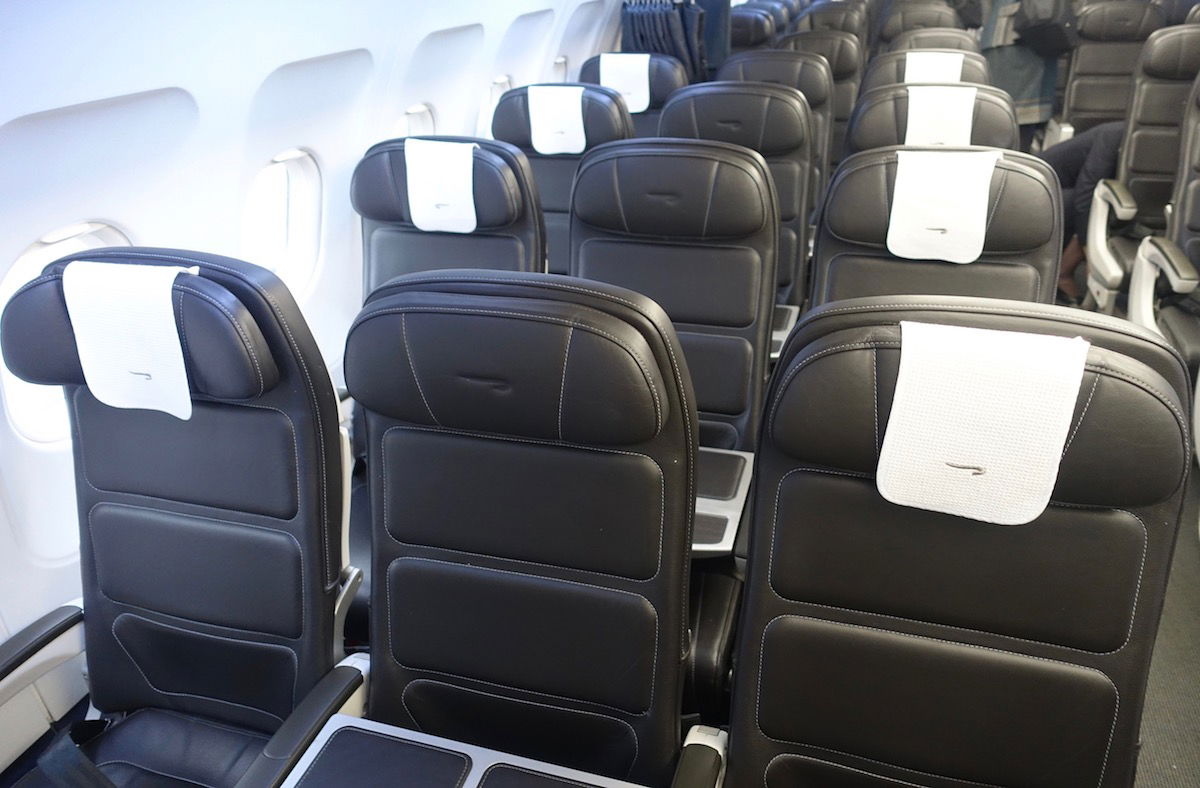 At most European airports (i.e. outside of their London hubs), British Airways planes have between 45 and 60 minutes turnaround (50 minutes seems to be the norm, but it varies from airport to airport), which is generous considering Ryanair has just 20 minutes.
Some airlines force their cabin crew to conduct aircraft cleaning in between flights (with a more thorough clean by outside cleaning staff at the end of each day), but British Airways' highly unionised cabin crew do not conduct any cleaning, so external cleaning staff would usually board the aircraft to conduct cleaning tasks between each and every flight.
I understand BA crew usually leave the aircraft in between European flights at Heathrow and have a rest period. I'm unsure of whether they physically leave the aircraft at European bases or just stay out of the way of cleaning crew and rest.
The trial meant that as no cabin crew, or external cleaning staff, would perform cleaning tasks in between flights, only rubbish collected during the flight would be removed, and seat belts would not be crossed.
Cleaning staff would meet the plane but only to collect the (bagged) rubbish the crew had collected during the flight.
So why are they doing this?
BA has said that the purpose of the trial is to see how delays can be reduced by limiting cleaning, which should then in turn reduce turnaround times.
If a flight is delayed, some passengers would probably rather get to their destination faster, rather than waiting, say, and additional 20 minutes for the seat pockets to be checked and the tray tables to be wiped down.
Where there is a delay, crew may try and board passengers more quickly, but there are certain tasks like cleaning that, to be done properly, take about the same time each time, regardless of the urgency. And the delay keeps rolling throughout the day.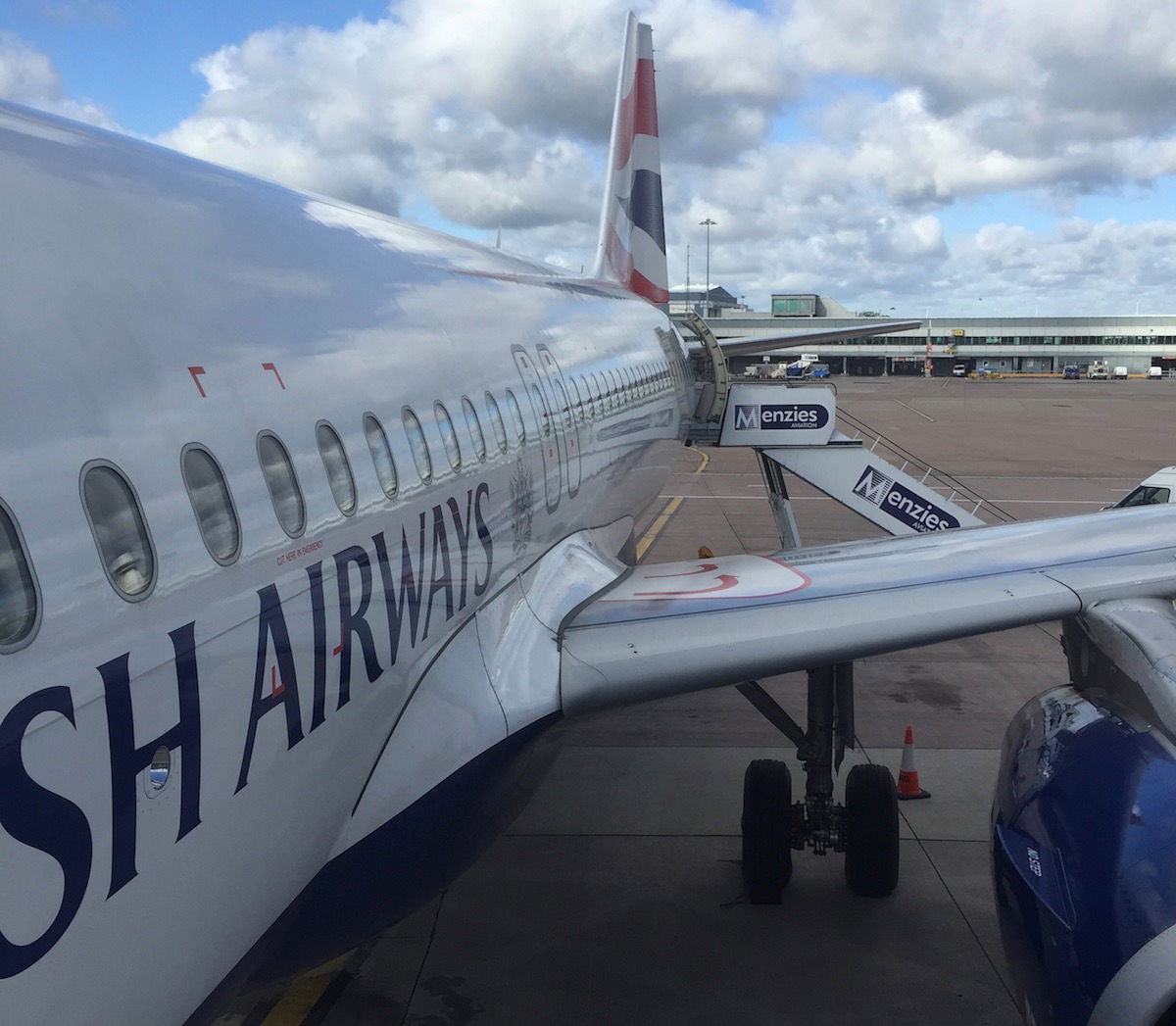 Bottom line
Although this is just a trial I could certainly see British Airways skipping aircraft cleaning after delayed flights in future.
It's a fine balance between keeping your passengers happy with a clean cabin, versus keeping them on time in a delay situation. I probably lean towards the uncleaned, reduced delay situation myself.
While ideally every plane would be spotless and no flight would ever be delayed — I'm interested to know what you consider to be more important. Would you prefer a cleaned plane, or a reduced delay?