A couple of weeks ago I wrote about how the U.S. Department of Transportation was considering addressing phony emotional support animals. While I don't disagree with the need for certain service animals, I think we can all agree that at least some people take advantage of this easy opportunity to travel with pets, without a legitimate "emotional" need (I'm not saying that's all, or even most people, but certainly some).
While I won't pass judgment in this particular case, there's an interesting story of a lady who is suing British Airways after an airport agent didn't let her take her two emotional support animals on the plane.
This lawsuit is regarding a July 2015 OpenSkies flight from Paris to New York, where Sharon Kao, a fashion executive, was traveling with her two Maltese dogs.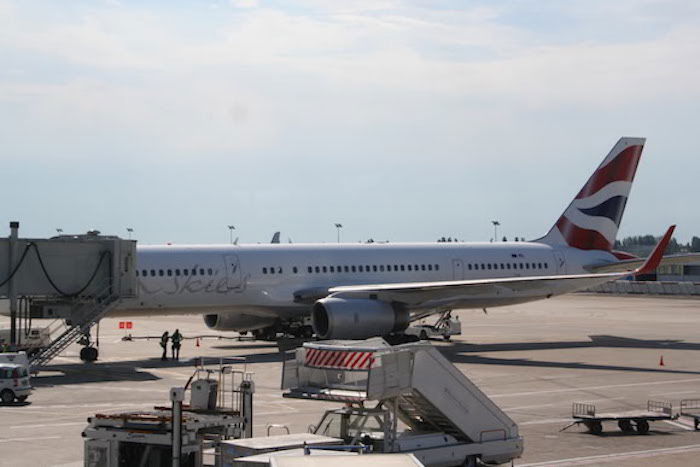 She had no trouble flying with the dogs from New York to Paris, though it wasn't quite as seamless on the return flight. Here's what happened, according to The Daily Mail:
When trying to board the flight back home, she showed the same letter to a supervisor who 'proceeded to scream [at her] in front of her husband'.

When Ms Kao attempted to show the staff member tried to read out British Airway's policy on disabilities, she was allegedly told: 'I don't care what it says.

'I am in charge and I decide if you can fly on my airline.'

The lawsuit says that Ms Kao then started to have trouble breathing and asked for medical attention.

After she handed her pets over to her husband while she was treated by paramedics, it's claimed the supervisor added: 'See, I knew you did not need the dogs.'

As a result of the incident, Ms Kao claims to suffer from 'mental anguish, severe emotional distress, loss of enjoyment of life and other emotional damages.'
She's seeking an unspecified sum in damages, among other things, for "loss of enjoyment of life."
While I'm not sure if the laws are different in France, I know in the U.S. questioning the validity of someone's emotional support animal is a big no-no. So if it's similar in France, the supervisor was way off base legally. Still, I wonder how much that's really worth in terms of monetary damages…
(Tip of the hat to John)