British Airways announced today that they'll be launching service between London Heathrow and Austin, starting March 3, 2014. The new service will be flown by a 787 and initially operate five times a week (every day except Wednesdays and Saturdays), and by the end of 2014 be daily.
The new service will operate the following schedule:
BA191 London to Austin departing 12:35PM arriving 5:00PM
BA190 Austin to London departing 7:00PM arriving 10:00AM (+1 day)
Kudos to British Airways for the innovation here. Routes like these — that no one saw coming — are what make the 787 awesome. While you have airlines like Qatar Airways flying the 787 between London and Doha, I don't find that to be especially exciting since it's a route they operated with great frequency before the 787. I love the new routes the plane has opened up, though, like Boston to Tokyo, Helsinki to Tokyo, Denver to Tokyo, etc.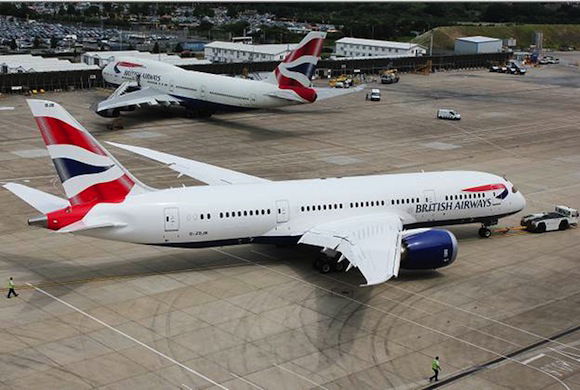 Photo courtesy British Airways