In the interest of full disclosure, One Mile at a Time earns a referral bonus for purchases made through some of the below links. These are products and services we use ourselves, and are the best offers we know of. Check out our Advertising Policy for further details. Thanks for your support!
Funny enough I was working on a post last night entitled "7 Travel Gadgets I Always Have In My Carry-On." Two of the things I have in my carry-on are the Bose QuietComfort 25 Headphones and the Bose QuietComfort 20 Headphones. Maybe that's excessive, but that way I have both on-ear headphones and in-ear headphones. I prefer the on-ear headphones when on planes, while I prefer the in-ear headphones when I'm walking around a city, at the gym, etc. Between the two I'm pretty well covered, and combined I'd say I use them an average of several hours per day.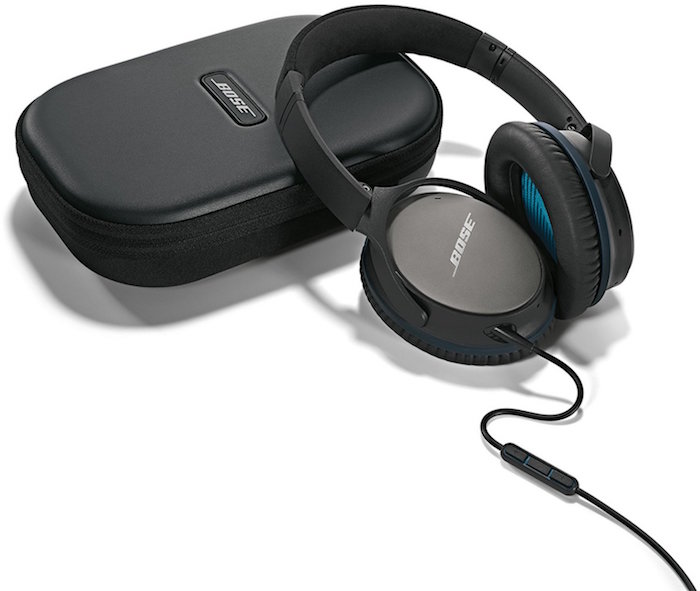 I had looked up the price of the headphones yesterday, and they were normal price. This morning View from the Wing posted that the Bose QuietComfort25 Headphones are on sale on Amazon, at the lowest price I've ever seen:
The normal price is $299, while right now they're on sale for $269, which is 10% off. That might not seem huge, but Bose products rarely go on sale, in my experience. Furthermore, many of us are eligible for even larger savings at Amazon right now, thanks to some recent promotions:
Assuming you're like me and value Ultimate Rewards points earned in conjunction with the Chase Sapphire Preferred at ~1.6 cents each, that lowers the "real" cost of these headphones to under ~$230.
Bottom line
There are certainly other good headphones out there, but I've always had Bose and been very happy with them. These are the headphones I use, and while they're pricey, I use them a ton. Bose also has excellent customer service, and in my experience if there's something wrong with the headphones even out of warranty they'll get you a great deal on replacing them.
So if you don't have a good pair of headphones (or have a loved one who would appreciate a good pair in time for the holidays), the Bose QuietComfort 25 Headphones are a great option.