Good noise cancelling headphones are a must for any frequent flyer. Airports and airplanes are noisy places, so being able to block out that noise as much as possible helps me (slightly) maintain my sanity.
In my case, I actually have two pairs of headphones — the Bose QuietComfort 35 over-ear headphones, and the Bose QuietComfort 20 in-ear headphones. Why do I have both sets of headphones?
I prefer over-ear headphones for when I'm on planes and/or watching TV shows while sitting around
I prefer in-ear headphones for when I'm moving around, either at the gym, walking around a city, at an airport, etc.; they also easily fit in your pocket, so are much more portable
Anyway, in July I reviewed the new Bose QuietComfort 35 headphones, which I found worthwhile because they're wireless. Typically when I'm flying I already have so many wires from trying to charge my laptop, iPhone, camera, etc., so having one less wire to worry about is nice.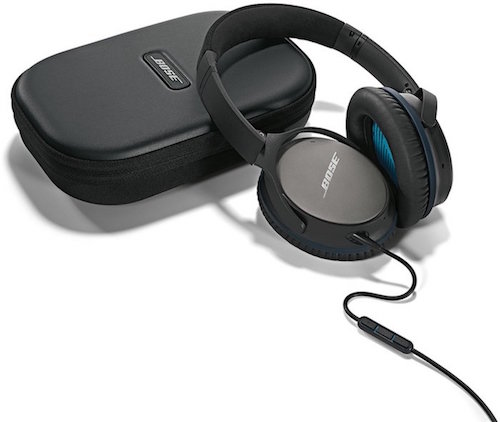 However, I still use the QuietComfort 20 in-ear headphones all the time, and it's worth noting that they're now on sale. Until recently they cost $299, though the price was then reduced to $249. Now they're on sale for $199, which represents a 20% discount.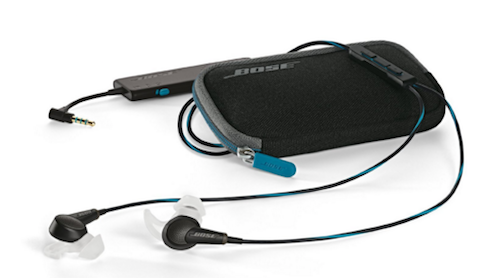 Bose headphones are expensive though high quality. At $199 I'd say the QuietComfort 20 headphones are a very good deal.
The reason for the initial price reduction is that Bose introduced the new Quietcontrol 30 wireless in-ear headphones. However, the reviews of those headphones so far are bad, and apparently the noise cancellation isn't as good as on the previous version of the headphones. Many reviewers who complained to Bose say that they were told that the QC30 headphones weren't intended to be a replacement to the QC20 headphones.
So if you're in the market for the best noise canceling in-ear headphones I've ever tried, consider picking up the Bose QuietComfort 20 in-ear headphones for $199.
(Tip of the hat to Running With Miles)