I wanted to share the details of the latest trip I booked, and wanted to do so quickly, since it's still within 24 hours, and I can change the outbound if you guys have a better idea.
Booking the world's longest flight
Singapore Airlines will resume the world's longest flight, between Singapore and Newark, as of October. Like any aviation geek, I'm keen to get on this flight, though it's not surprising that there isn't much award space.
I did manage to lock in a one-way business class ticket when the flight first became available for bookings, at a cost of 130,000 miles one-way, which is quite steep.
Then a couple of days ago I wrote about the incredible Singapore Airlines business class fares available from Ahmedabad to Singapore to Newark. You can book that ticket in business class for just ~$1,300 one-way, which is a pretty great deal.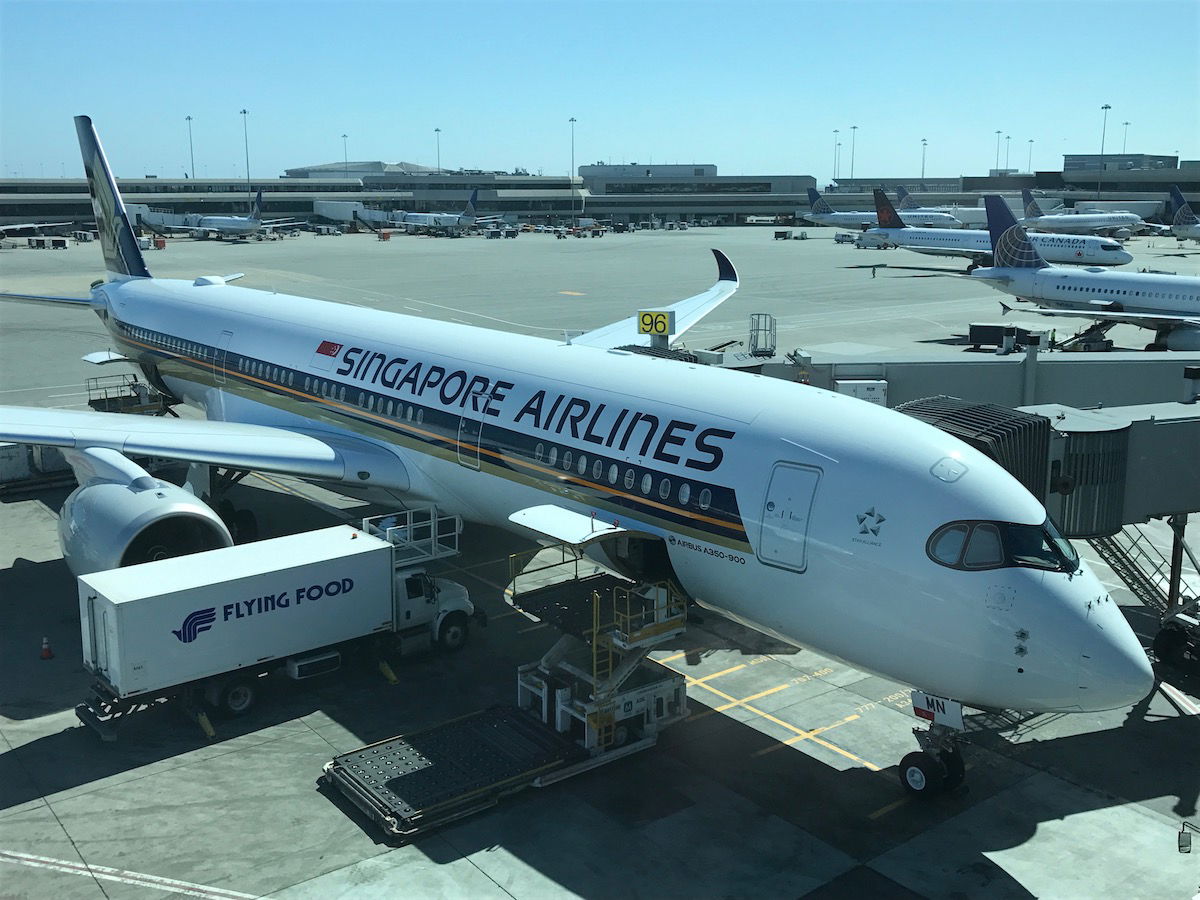 So I canceled my award ticket and rebooked using that deal. My extra motivation there was that Singapore Airlines is an Alaska Mileage Plan partner, and I've been trying to decide whether or not to go for MVP Gold 75K status with them.
Right now I've booked all the way to 56,000 elite qualifying miles for the year, and this itinerary will earn me 12,000 elite qualifying miles and 36,000 redeemable miles. I value Alaska miles at roughly two cents each, so to me that's like earning ~$720 worth of miles on a ~$1,300 ticket, which is quite a deal.
So after this trip I'll be at close to 70,000 elite qualifying miles, meaning I need to earn 20,000 more elite qualifying miles to earn MVP Gold 75K status with Alaska. Hmmm…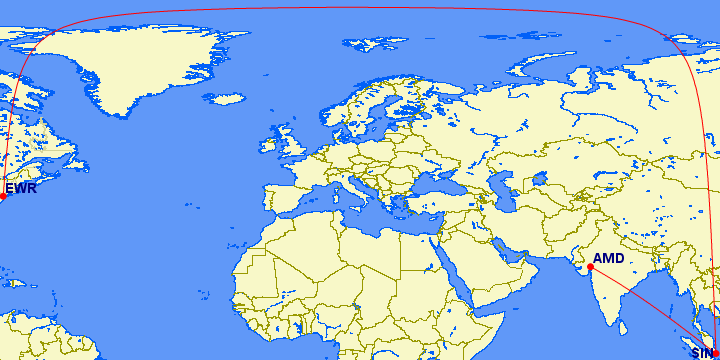 Getting to Ahmedabad
Ahmedabad Airport doesn't get that much international service, aside from Emirates, Etihad, Qatar, and Singapore, and I really wanted to review something new.
So after doing some basic searches on oneworld, Star Alliance, and SkyTeam award tools, I came across an itinerary that I quite like, that would have me flying Air China's 787 business class from Los Angeles to Beijing, Air China's A330 business class from Beijing to Delhi, and then Air India from Delhi to Ahmedabad.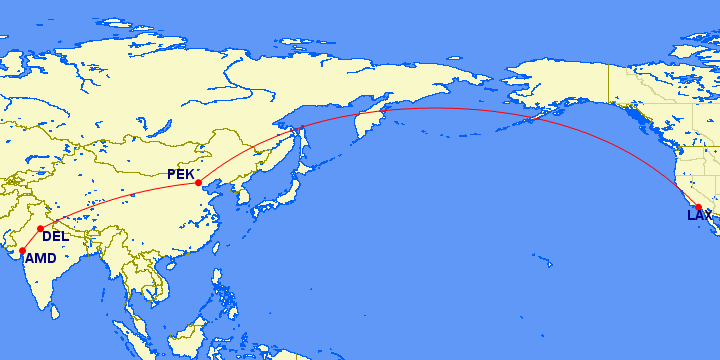 I've never reviewed Air China's 787 or A330 business class, and for that matter the last time I reviewed Air China's longhaul business class was in 2013. Given that I've reviewed longhaul business class on almost all Chinese airlines in the past couple of years, I figure it's about time I give Air China business class another try.
Their business class isn't great — they just have forward facing fully flat seats — but I figure the soft product is worth experiencing again. I did fly Air China's 747-8 first class from San Francisco to Beijing last year.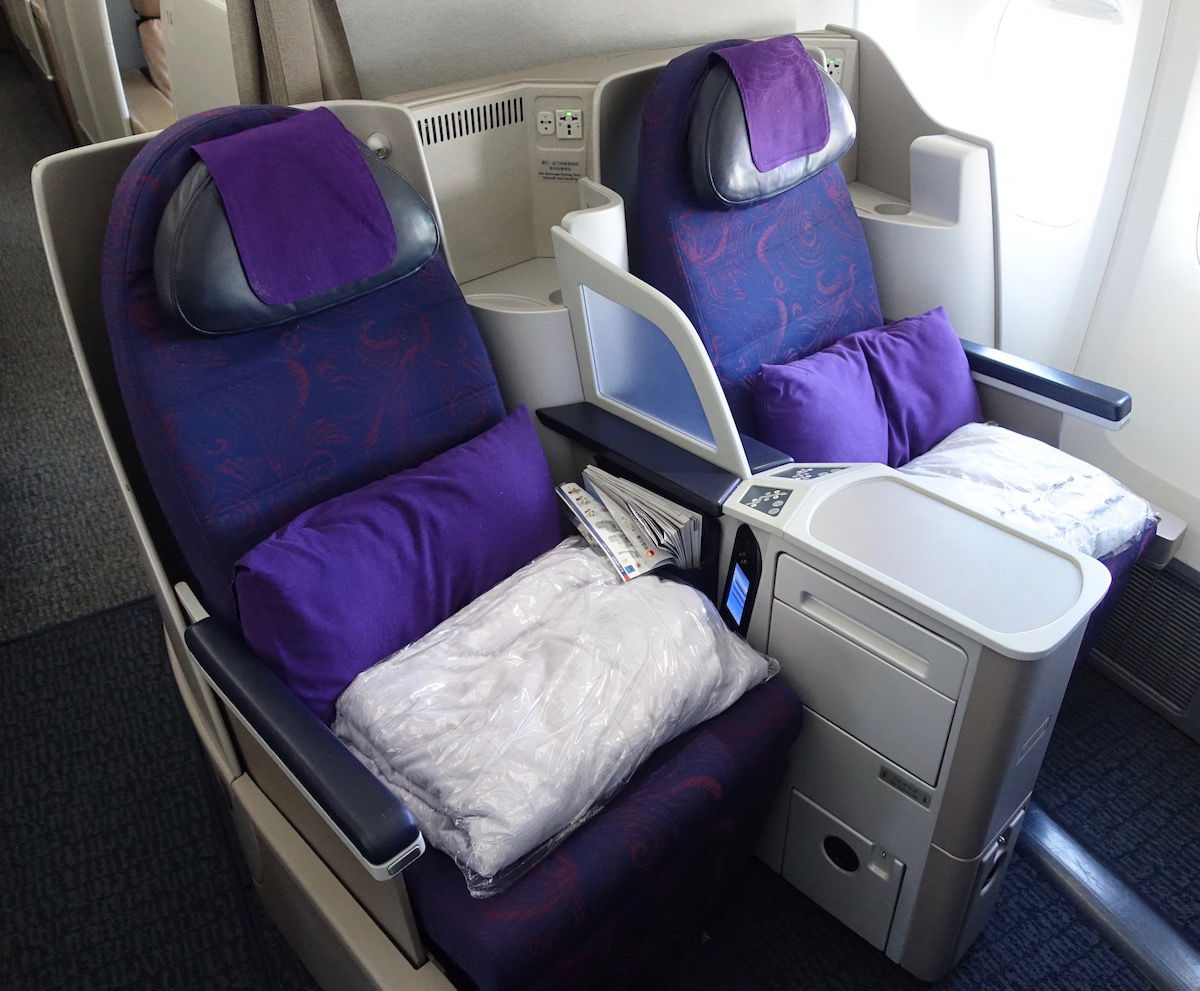 However, I just booked this, and am open to other options as well. Jet Airways has business class award availability from Hong Kong to Delhi to Ahmedabad, so I'm open to that, in conjunction with another airline to Hong Kong. Or anything else.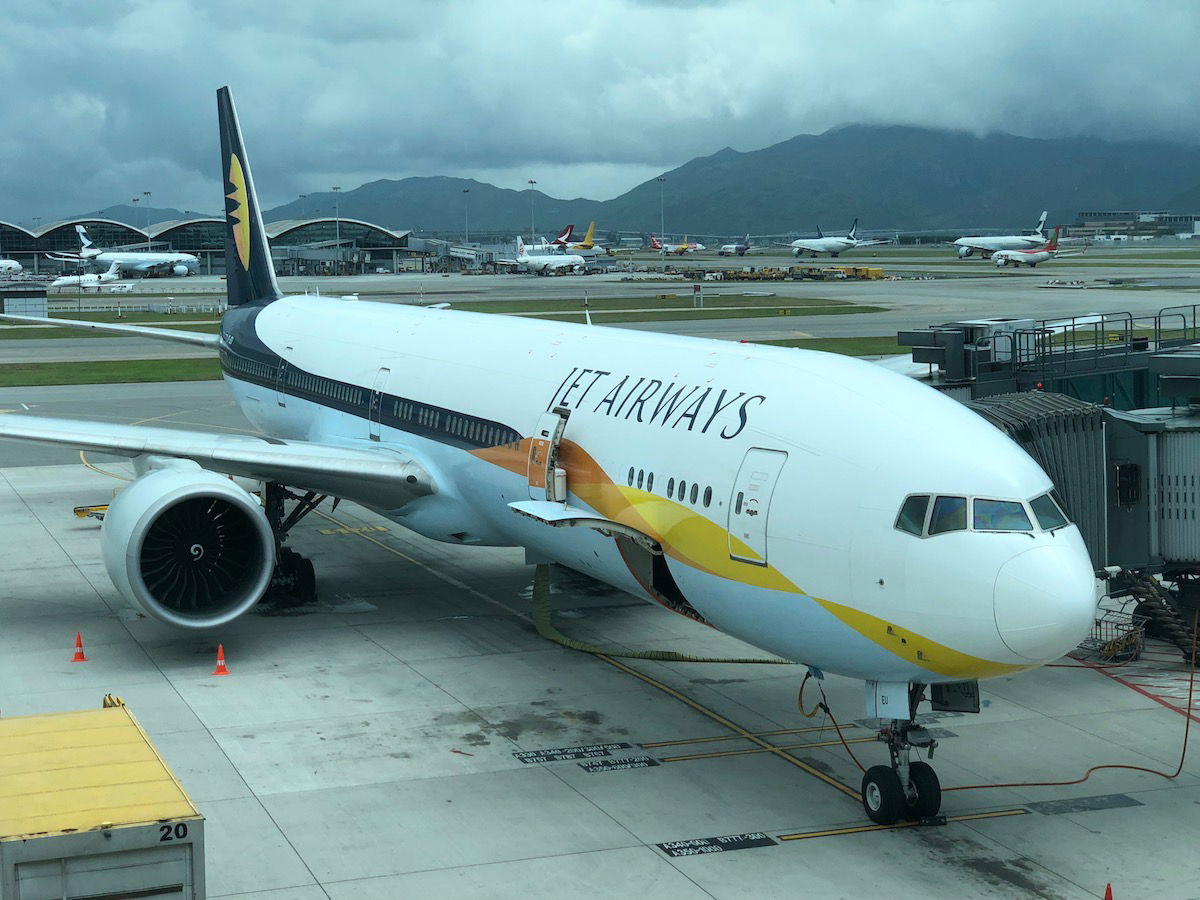 Bottom line
While positioning to Ahmedabad isn't the most convenient thing on earth, I couldn't resist such a cheap business class ticket on the world's longest flight. Not only will I save 130,000 KrisFlyer miles, but I'll also earn over 12,000 elite qualifying miles and 36,000 redeemable miles with Alaska.
Anyone else take advantage of one of these great fares? Should I stick to the itinerary I have to Delhi, or select a different one?