ANA Mileage Club is one of the more unique Star Alliance frequent flyer programs, and partners with American Express Membership Rewards and Starwood Preferred Guest.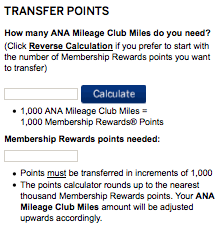 What makes them unique is that they have a distance based award chart, much like British Airways. The difference is that British Airways' distance based award chart charges you based on the length of each individual segment, while ANA charges you based on the distance of your overall itinerary, whether you have two segments or eight.
Here's ANA's distance based award chart: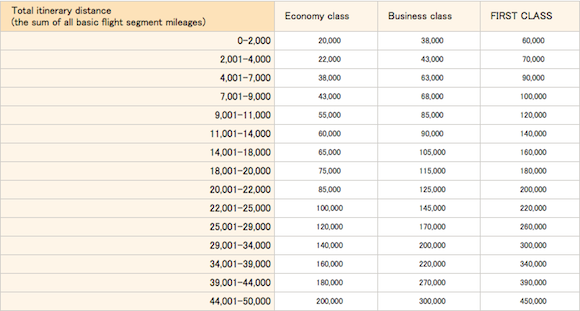 One question I'm often asked is whether ANA allows one-way award tickets.
The short answer is no. The rules do clearly state that "awards cannot be issued for one-way travel."
So how do they define that? Saying one-way travel isn't allowed is quite different than saying a journey must be roundtrip with no open jaws.
Here are the applicable rules:
The departure airport and the final destination on the itinerary may differ, but must be in the same country
Routes cannot pass through the region of departure en route to another destination
What does this really mean? ANA defines a roudtrip ticket as being from one country and returning to the same country.
So using the "Flight Search" option on ANA's website, try entering Newark to London and then Toronto to New York. Toronto to New York is just 357 miles, but in this case you're technically flying from the US to another country, and then have a segment returning to the same country (the US).

When you select the flights and price out that award, you'll see that it does indeed price out at 43,000 miles one-way in business class, which is the cost for an award ticket of up to 4,000 flown miles.

One-way awards (sort of) are possible with ANA's Mileage Club… with a bit of creativity. Just add on an international segment back to the US from a nearby country (whether it be Canada, Mexico, or elsewhere), and that award will be considered a roundtrip.
I should note that the value proposition isn't really that amazing for one-way ANA awards. For example, the great thing about ANA's award chart is that you can fly Newark to London roundtrip in business class for 63,000 miles (since the total distance is just under 7,000 miles).
But one-way travel between the US and Europe for 43,000 miles isn't really that amazing — British Airways Executive Club charges fewer miles for travel from the east coast to Europe (40,000 Avios for one-way business class on airberlin from New York to Berlin/Dusseldorf, or just 25,000 Avios for one-way business class on Aer Lingus from Boston to Dublin/Shannon), and Aeroplan charges 45,000 miles for one-way business class travel between the US and Europe.