Lufthansa first class awards between Los Angeles/San Francisco and Frankfurt are wide open at the moment using partner miles in advance. These are typically the toughest routes in Lufthansa's network on which to snag award space.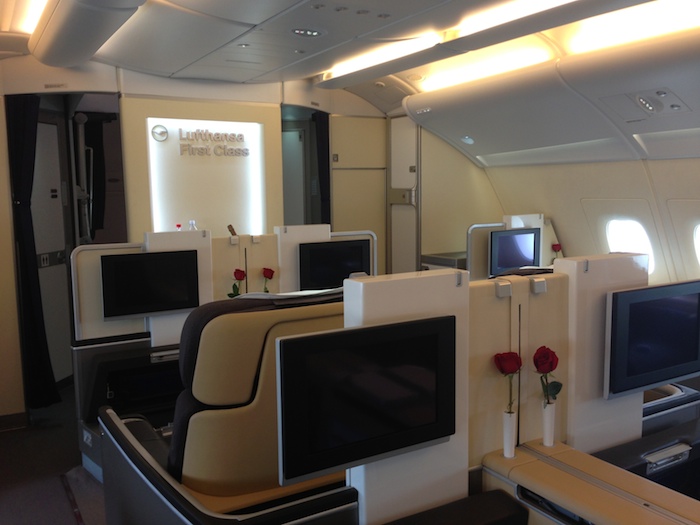 Lufthansa usually only releases first class award space to partner airlines at most 15 days out, which can be a bit of a pain. However, over the past couple of years there have been a few instances whereby Lufthansa opened up a sizable amount of first class award space to partner airline members in advance.
Well, that's happening right now, except it seems to be on the two routes on which it's usually toughest to snag award space.
Starting in late November 2015, through the end of the 2016 schedule (late March), Lufthansa first class awards are wide open to/from Los Angeles and San Francisco. There seem to be two first class award seats available per flight. These are both routes operated by Lufthansa's Airbus A380.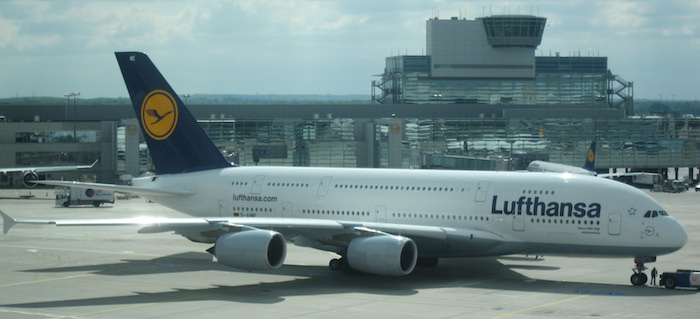 There's availability in both directions, though these two routes are the only ones I've been able to find so far. Which works for me, because they're also the two routes on which it's usually almost impossible to find space.
This doesn't seem to be phantom space, since it's also available through the ANA website:
That would be bookable for 165,000 ANA miles per person roundtrip.
I'd say the best value is booking through Air Canada's Aeroplan program, as they charge just 62,500 Aeroplan miles for one-way first class. They're transfer partners with American Express Membership Rewards and Starwood Preferred Guest (transfers from the former are instant).
The roundtrip taxes, fees, and fuel surcharges are about $1,000, in addition to the 125,000 miles:
However, if you instead book the ticket as two one-ways, you can save about $200 worth of fuel surcharges:
That's because the fuel surcharges would be lower for a roundtrip originating in Europe, so you basically get to "split the difference" (a similar thing is true with British Airways):
Bottom line
I love Lufthansa first class (perhaps too much), and this is an awesome opportunity to book it in advance on routes which are otherwise almost impossible to book in first class with miles even last minute. If you haven't yet flown Lufthansa first class (or even if you have), I'd consider hopping on this.
I wouldn't expect this to last, so I'd recommend booking as soon as possible if you're interested.
(Tip of the hat to Don't Call the Airline)