As I've written about several times before, American AAdvantage miles are being devalued for bookings as of March 22, 2016. So you have a bit over a week to lock in awards at the old prices.
Yesterday I outlined the best strategy for speculatively locking in awards. American doesn't charge fees if you're just changing the dates or flights on an award, so you can speculatively book something now, and then keep making changes at no cost up until a year from the date the ticket was issued. However, the origin and destination, as well as general set of airlines, need to remain the same.
Why lots of people will lock in Cathay Pacific first class awards
Realistically speaking, I think the most number of speculative awards are going to be made for Cathay Pacific first class. Why?
For the above reasons, I expect there will be a lot of people trying to lock in awards on Cathay Pacific before the devaluation.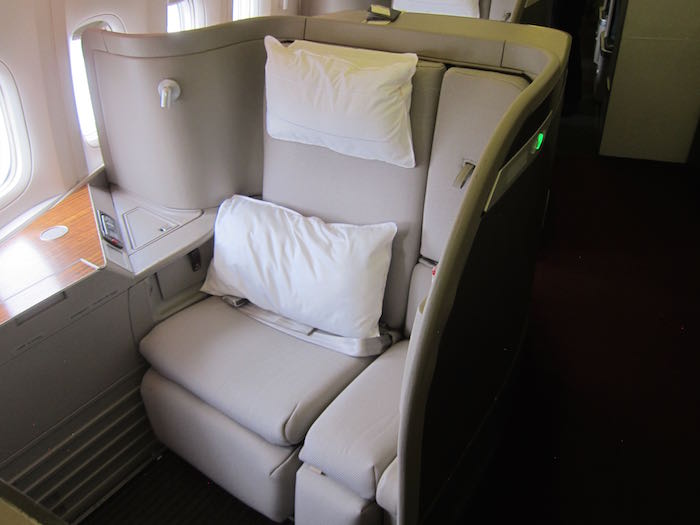 Why you should lock in Cathay Pacific awards now
We know what kind of changes will be allowed after March 22 (at least in general), without causing awards to be repriced. I have lots of American miles to burn, and am trying to keep my planning as simple as possible.
I'm aiming to book the exact routing I eventually want to fly, so I can easily make award changes after March 22.
So a few days ago I started looking at award availability between Los Angeles and Hong Kong in Cathay Pacific first class (I used British Airways' website to search for space). Historically Cathay Pacific makes one first class award seat available on some (though not all) flights out of Los Angeles.
I started looking at availability for next year (figuring booking way in advance would make it easier to find space), and had to search availability for three weeks before I found a date with one first class award seat available between Los Angeles and Hong Kong.
There's very little Cathay Pacific first class award space out there, and availability will likely only get worse over the coming days. So you'll want to lock that space in as soon as possible, assuming a Cathay Pacific first class award is your goal.
What I ended up booking
I booked a couple of Cathay Pacific awards, including to Bangkok and Singapore. I actually intend to visit other places in Southeast Asia, so why did I book the awards to/from Bangkok and Singapore?
Hong Kong to Bangkok/Singapore are both high frequency routes, so I know I won't have issues finding availability for the intra-Asia flights when it comes time to book; meanwhile to smaller markets, finding availability on the connection can easily be the hang-up, and you don't want to make this process more difficult than it has to be
For awards from Los Angeles to Hong Kong to Bangkok/Singapore, you can no show for the last leg if you're not checking bags (that only works when going to Asia, and not on the way back)
Once you're in Thailand or Singapore, it's cheap and quick to get to Cambodia, Vietnam, etc.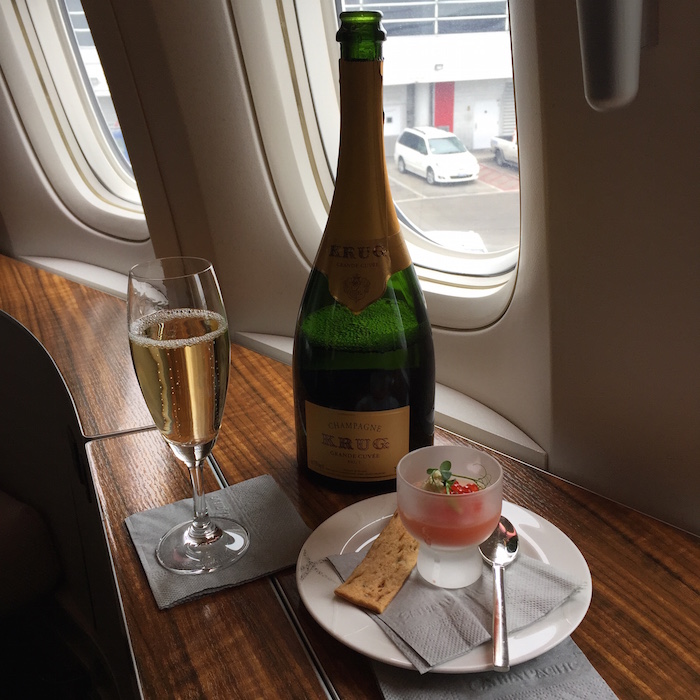 Bottom line
Even if your goal is to just speculatively lock in awards, availability is very limited. While I hate unnecessarily using up award space that others could use, realistically this is the only way to lock in Cathay Pacific first class awards at pre-devaluation prices. So if you're eying first class awards on Cathay Pacific, I'd recommend getting them locked in by this weekend at the latest, if possible, before availability has completely dried up.
What's your strategy for trying to lock in last minute AAdvantage awards?