It's always interesting to see what expansion goals airlines have. That's not to say that they'll ever come to fruition, but I find it interesting nonetheless. For example, Oman Air and RwandAir have both stated their desire to start flying to New York, though I'd be surprised to see that happen for either airline any time in the next decade.
Well, they're not the only ones who want to fly to New York. Biman Bangladesh allegedly also wants to fly between Dhaka and New York, via Manchester (Pakistan International also operates their flight to New York via Manchester). This is based on a future destinations Biman routemap that was shared by @airlineroutes. As you can see, they also want to fly from Dhaka to Sydney, utilizing their existing Dhaka to Singapore flight, and then adding a tag flight from Singapore to Sydney.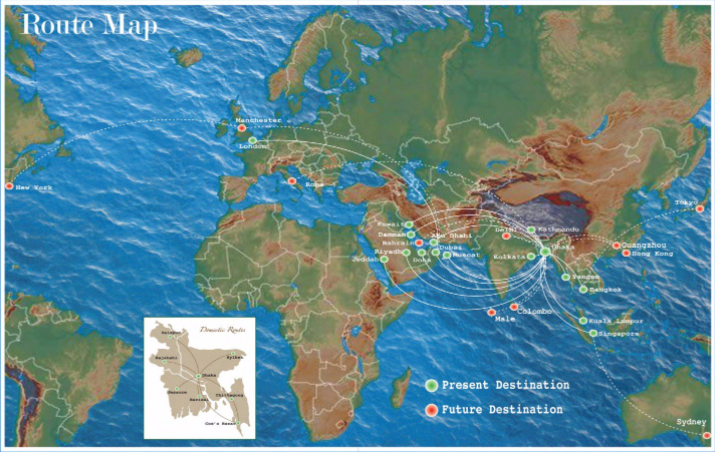 Biman has a fleet of just 12 planes, and their only longhaul planes are six 777s. They also have four 787s on order, which they're expected to take delivery of in the next few years.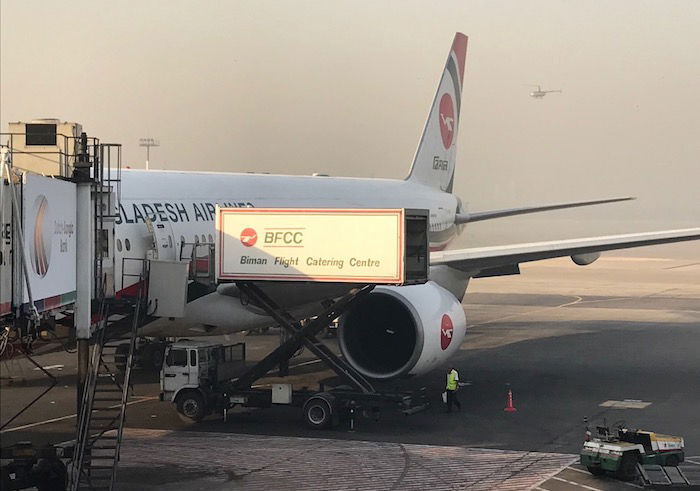 Biman Bangladesh flew to New York until 1996, but then had to discontinue service because they lost a Category 1 rating with the FAA, which is required to fly to the US. Apparently they wanted to relaunch the route in 2015, though decided against it, since it wasn't economically viable.
I've been wanting to fly Biman Bangladesh for a while, and was going to take their flight from London to Dhaka, which stops in Sylhet. I was even in Dhaka recently, though ended up flying Kuwait Airways out of there.
I'll be curious to see if this route ever happens. I can't imagine the route has any chance of making money. If the route operates by way of Manchester they don't actually have any competitive advantage over any other airline flying one stop from Dhaka to New York. Furthermore, while there's some business travel to Dhaka, it's not otherwise a very high yield market (as is clear based on the fares they charge for travel out of there).
So while I'd personally find this route to be pretty cool, I also think it's highly unlikely…