Yesterday I wrote about the major changes coming to American AAdvantage.
American announced that starting August 1, 2016, redeemable miles will be accrued based on revenue rather than distance flown. Furthermore, they added a revenue requirement for status, and changed how their upgrade priority works. On the plus side, they added complimentary domestic upgrades for Executive Platinum members traveling on award tickets.
In a follow-up post I shared 10 reasons I'm considering breaking up with American. The logic was essentially that we're now at a point where the loyalty programs of the "big three" US carriers more or less look the same, so it's time to choose airlines based on their onboard product and routes, rather than their loyalty programs, because they're no longer a point of differentiation.
With that, I pointed out that operationally Delta is a far superior airline to American (and United), which I think a vast majority of people would agree with.
For that matter, Delta's SkyMiles Medallion elite program is arguably also at least as lucrative, if not more lucrative, than American AAdvantage.
All that being said, I was harsh on American yesterday, so figured I'd share six reasons you shouldn't switch your loyalty away from American. Just to clarify, I'm not saying anyone should or shouldn't stay with American, but rather am just trying to be balanced in sharing both sides of the issue here:
Oneworld Emerald status is still awesome
Executive Platinum comes with oneworld Emerald status, which gets you access to international first class lounges whenever you're traveling internationally, even if you're in economy or business class.
This includes the incredible Qantas First Class Lounge Sydney.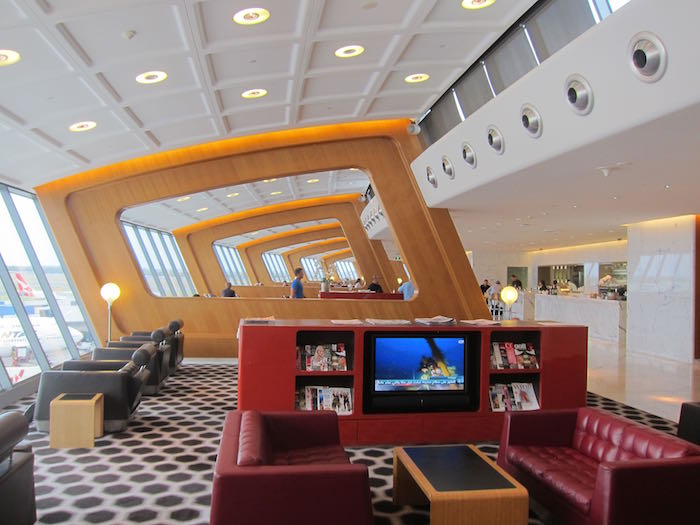 Also the Cathay Pacific First Class Lounge Hong Kong.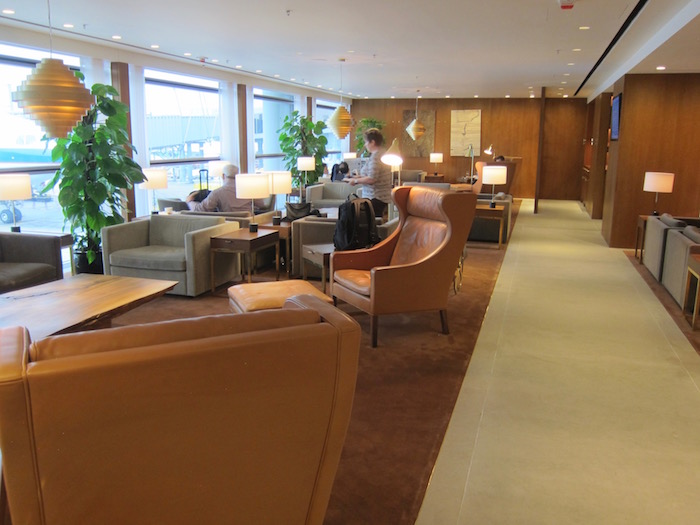 Also the Qantas First Class Lounge Los Angeles, which is probably the best lounge in North America.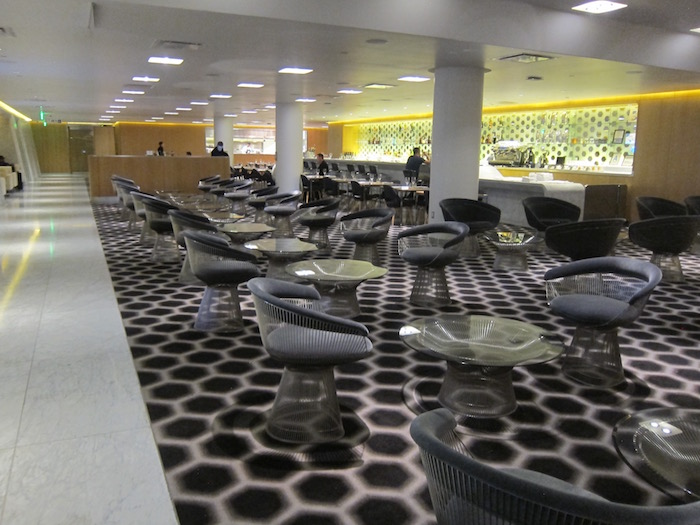 These are better than any lounges you'll ever have access to as a SkyTeam business class passenger.
Transcon & Hawaii upgrades
American AAdvantage offers Executive Platinum members complimentary upgrades on all flights within the US, without exception. This includes their A321s, which they operate between Los Angeles/San Francisco and New York.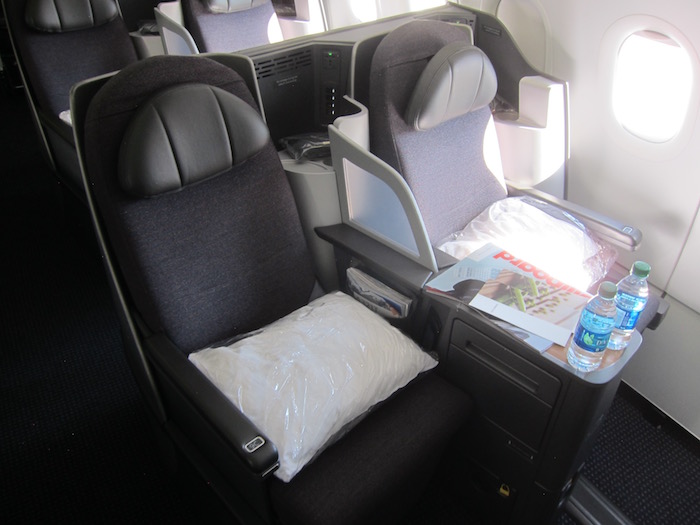 Meanwhile Delta SkyMiles doesn't offer complimentary elite upgrades between New York and Los Angeles/San Francisco, or on flights to/from Hawaii, other than those to Los Angeles, San Francisco, Seattle, and Salt Lake City.
American AAdvantage continues to be transparent
There's something to be said for transparency. Delta SkyMiles is quite proud about not being transparent. They don't publish award charts, and think the concept of communicating with their members is preposterous.
American is the opposite. Whether you like the changes or not, they're incredibly transparent, and share news of any changes in advance. I appreciate that. It's the right way to do business.

Cheap premium oneworld fares are unbeatable
Discounted business class fares are cheaper and more readily available than ever before, which is true across all alliances.
However, oneworld seems to have the most consistent and best business class fare sales, thanks in part to the $400 AARP discount for BA business class tickets, plus the further 10% discount through the BA Visa. Several times per year it's possible to book business class tickets between the US and Europe for under $1,200 roundtrip. If you place any value to miles, that's arguably a better deal than redeeming miles.
Meanwhile Qatar Airways consistently has great business class fares out of all kinds of markets, and a great business class product to boot. That's a pretty unbeatable way to earn American Airlines status.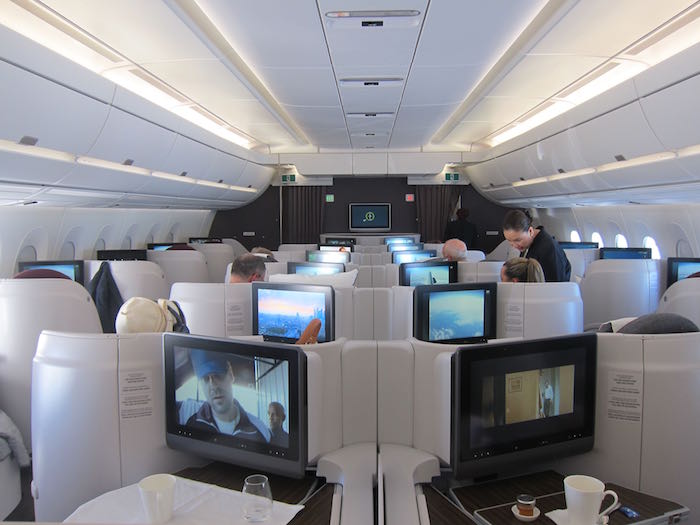 I suppose Saudia also has great business class fares, but that doesn't seem as enjoyable of a way to earn SkyTeam miles. 😉
Access to international first class
Ever since American's award chart devaluation I think the sweet spot for award redemptions is business class. That being said, at least you still have the option of redeeming for international first class. In some cases it's not even that expensive, like the cost of 80,000 miles for one-way first class between the US and Japan on Japan Airlines.
So while it doesn't matter to everyone, it's certainly a nice option to have.
There are risks and costs to switching airlines
Now that the "big three" US frequent flyer programs are more or less equal, it can make sense to choose an airline based on the quality of the airline rather than the relative advantages of their frequent flyer programs.
That being said, with the pace at which frequent flyer programs are changing, there is something to be said for considering the switching costs of frequent flyer programs.
While it could make sense to switch to Delta because they're a better airline, they may very well have the next big move in the race to the bottom for US frequent flyer programs, so you may find yourself quickly looking back longingly at American.
I'd also note that Delta won't match to Diamond, but instead will just offer a challenge as far as Platinum. As a point of comparison, Alaska and United will typically provide matches and/or challenges to top tier.
Similarly, some are talking about switching to Alaska Mileage Plan, given that they still award miles based on distance flown. That's certainly true and a good point, but I'd note that there's a good chance their earnings rates for travel on American will be adjusted as of August 1, 2016, as well. At least that's what happened to crediting Delta miles to Alaska Mileage Plan when they went revenue based.
Anytime there's an arbitrage opportunity, the gap will eventually be narrowed.
Bottom line
The point of this post isn't to suggest that people should or shouldn't change their loyalty as a result of recent changes, but rather to present a balanced perspective. There are good reasons to stay with American, good reasons to switch to other airlines, and good reasons to become a "free agent" and forget about status altogether. Everyone can decide what's best for them, as there's no "one size fits all" answer.