Hello from Muscat!
The new airport here is incredible and is possibly my new favourite airport (and so far I've only experienced it as an arriving passenger).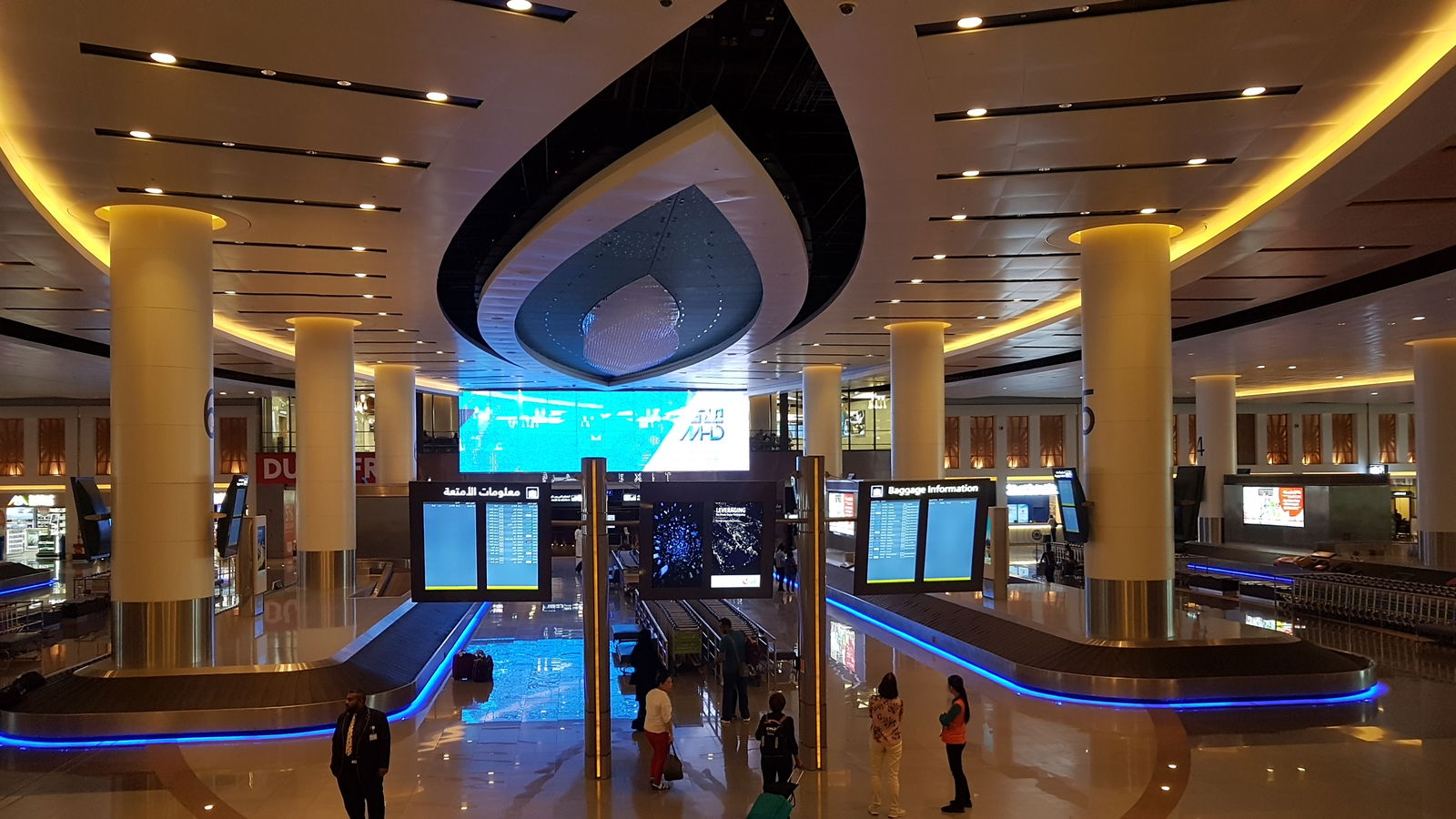 A few days ago I flew in from Amman, Jordan via Doha, on Qatar Airways. A few months ago I wrote about my decision to redeem AAdvantage miles for economy flights for this part of the trip.
The flight from Amman to Muscat was not so important, but at the time I wrote about how I arrived at the decision for the Doha to Muscat flight:
AAdvantage was not willing to ticket the flight at the 'business class' miles price, even though it was a business class flight marketed as a first class flight
It was scheduled to be operated by an Airbus A320 with recliner seats, which are Qatar's absolute worst business class hard product, so it was a bit of a 'waste' of miles
The flight was only around 90 minutes in length, so economy was perfectly bearable
While booking this flight in business/first class would have given me access to the Al Safwa First Class Lounge, as it was leaving in the morning, there would have only been breakfast on offer which is for me, usually the least impressive meal of the day

So I booked economy with miles a few months ago and didn't really give the flights much thought after that.
I wasn't able to assign seats for either flight in advance as I was only provided with an AA PNR. I could have called each airline in advance but again, for such short flights in economy I didn't see the point.
The first flight from Amman to Doha on a Royal Jordanian A320 was fine.
The next day we checked in for the Doha to Muscat flight at the Qatar Airways check in desk at Doha airport. We were given seats in row 35. I immediately thought 'I didn't think a Qatar A320 had 35 rows.'
We tried to find more information about the flight and looking at Flightradar24 could see that on some days over the past week, the flight had been operated by an Airbus A321 or even an A350-900 instead of the scheduled A320, both of which did feature a row 35.
I also checked ExpertFlyer, but by this point the seat map was not available as the flight was under airport control.
When boarding was announced we headed to the gate, and I boarded to walk through the business class cabin of…
A Qatar Airways A350-900 fitted with QSuites.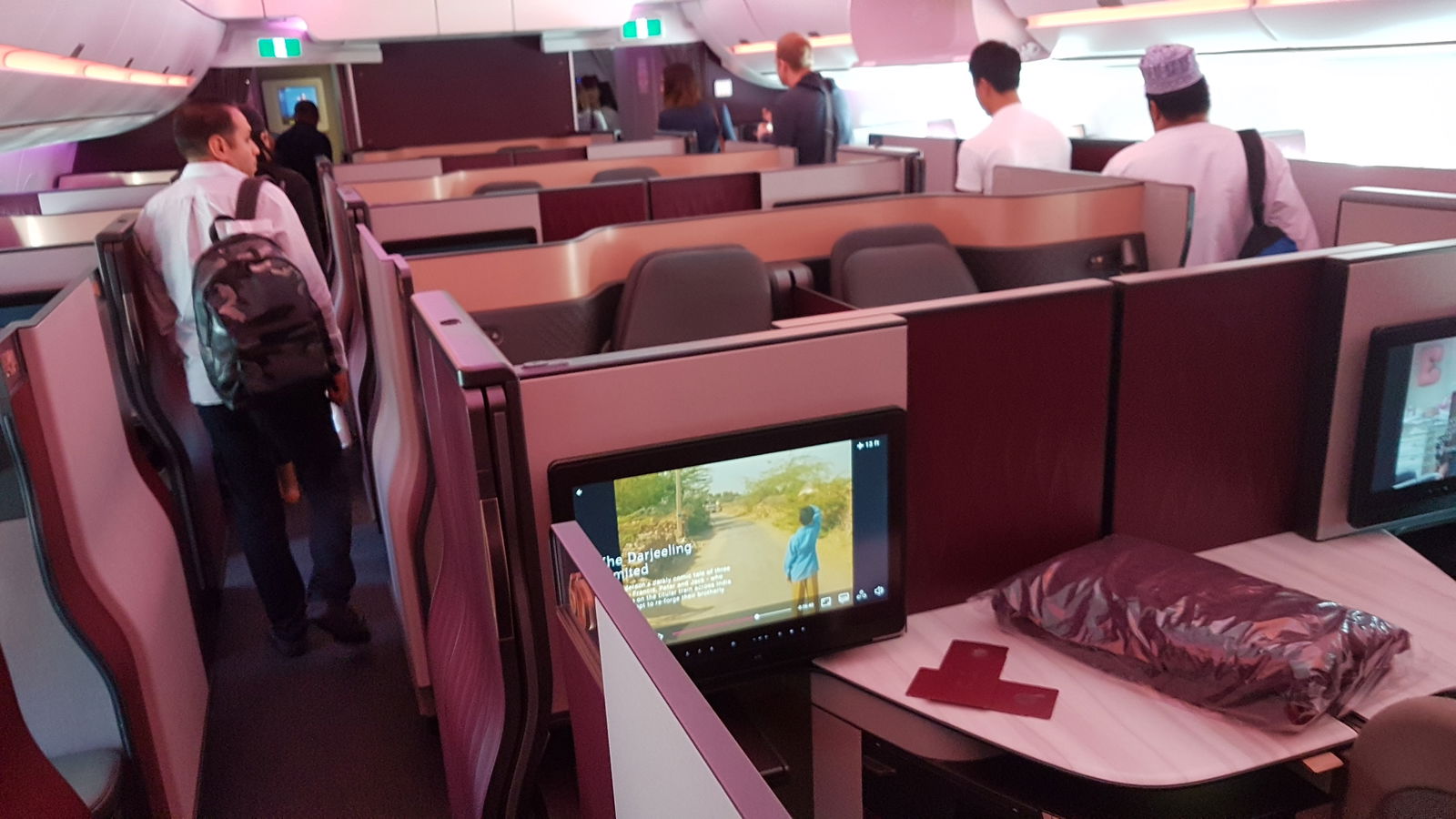 I didn't even realise Qatar had A350-900s with QSuites yet — I thought that along with the 777s, the only A350s with QSuites were the -1000 variant.
After checking FlyerTalk, I can now see that around 15% of the A350-900s have now been fitted with QSuites.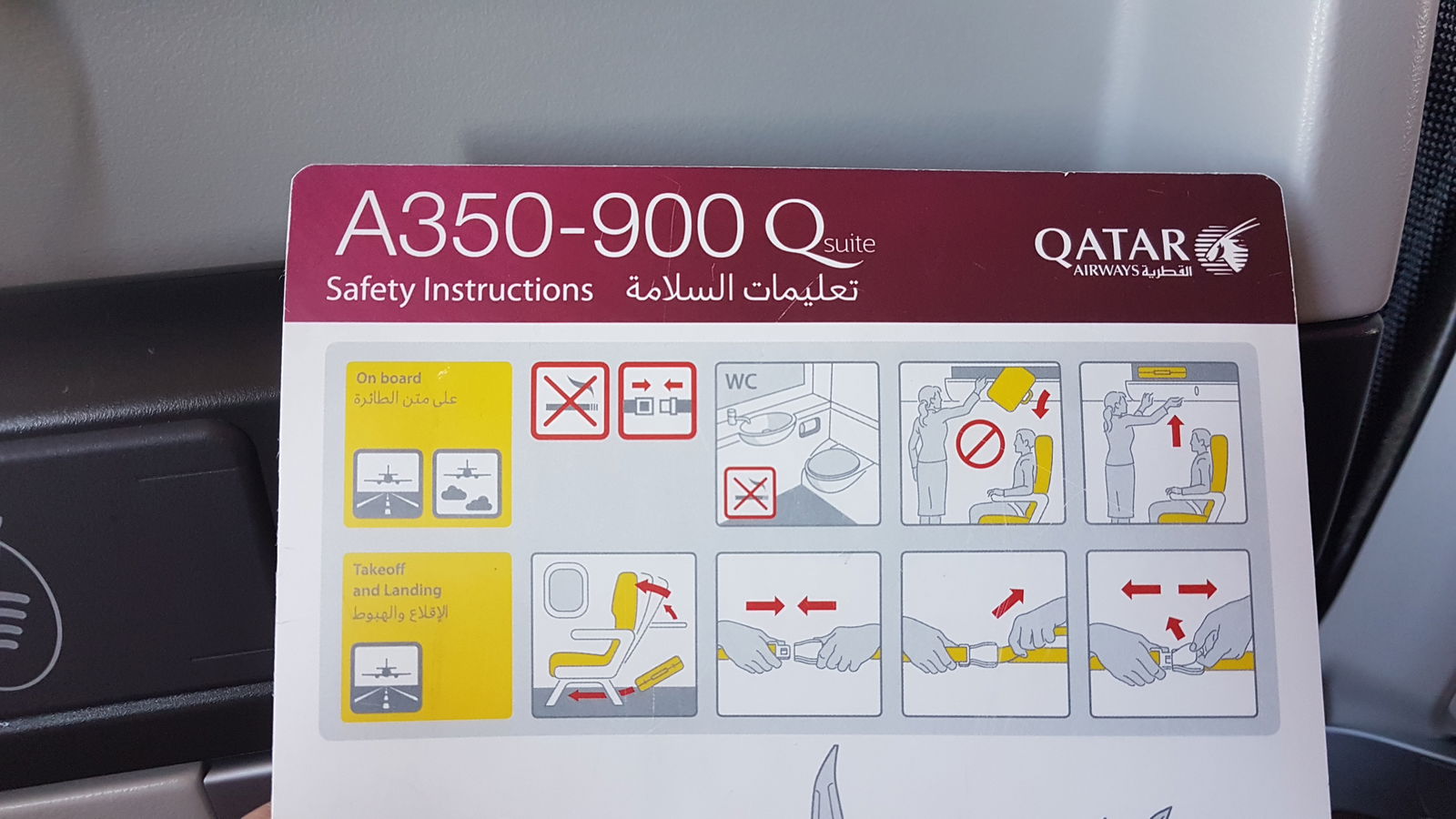 I was kicking myself for not going the extra 'mile' in securing a business/first class award for this flight rather than an economy award.
It was my first time in Qatar economy, and their economy product would be perfectly acceptable for, say, a six hour day time flight to Europe. The IFE screens are enormous.
I knew Qatar occasionally subbed QSuites aircraft onto longer routes (like some US routes), I didn't realise they rostered them on short flights within the Middle East, especially changing from their worst premium product to their best!

Bottom line
In hindsight I should have been monitoring seat maps, setting ExpertFlyer alerts, etc., but I had anticipated it would be such an unremarkable flight that I hadn't bothered.
If I had known Qatar would swap their worst product with their best I would have been a lot more proactive at securing a seat in that cabin. I imagine there would have been loads of last minute award seats available given how big the business class cabin ended up being.
Oh well, you win some and you lose some!
Have you ever experienced a fortunate or unfortunate last minute equipment substitution?